Welcome to my online birthday party themed "the Apple Doesn't Fall Far From the Tree" hosted by the Jason Tom dot com nearest you with exclusive action-packed photos and content.

November 21st is my birthday, save the date! And Jason Tom dot com's dance floor is now open for you to leave a comment.

Where do I start? Wow has the past 16 years of my life been a journey.

I've got plenty of folks in life to be grateful to. And much in life to be thankful for.

Meanwhile, I want to wish you an early Happy Thanksgiving! Now come join me on God's great dance floor.

"Let's dance, let's shout, and shake your body to the ground." -Michael Jackson, Shake Your Body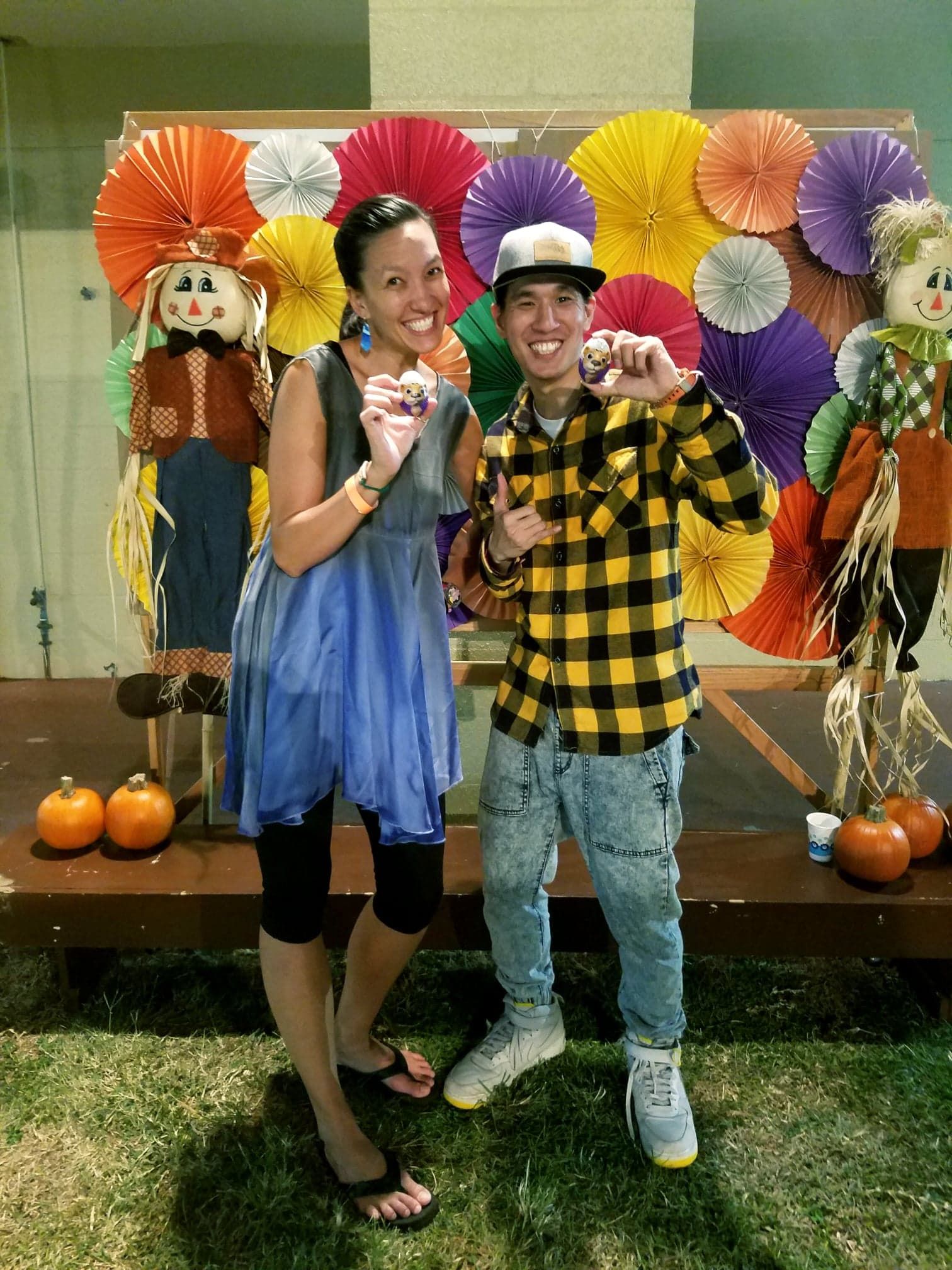 As I've grown, I realized that, "the apple doesn't fall far from the tree" is more than an "on point" saying.

Veterans Day was this past Wednesday. I honor all who served including those on both ends of my family.

I dedicate "the Apple Doesn't Fall Far From the Tree" blog based on a true story to my paternal grandfather and maternal grandmother. They've helped me indirectly to process the complexity of "grief," "loss" and "trauma." I went in "shock" when I attended my first funeral at age 7 in the loss of my maternal grandmother. And I recall how my entire body got unexpectedly weak and I collapsed to the ground during her burial. At that time, I understood not how that happened to me.

I haven't met my paternal grandfather. He was my father's tremendous loss. My father had to grow up fast.

For me, I was not able to comprehend nor process such emotions. I was 7 going on 8. Following her funeral, I experienced my first indication of asthma wheezing and asthma attacks.

As a high schooler, I witnessed my paternal grandmother's last breath at her bedside. I was unaware that I went in "shock." I didn't know how to express my emotions. She was one of the most significant women in my life. When I lost her, I felt that a huge chuck of my life left me. To this day, I miss her very much. We spent a significant amount of time together, her and I. I recall everything she's ever taught and instilled in me. I still hold onto and apply what she's ever taught me in life.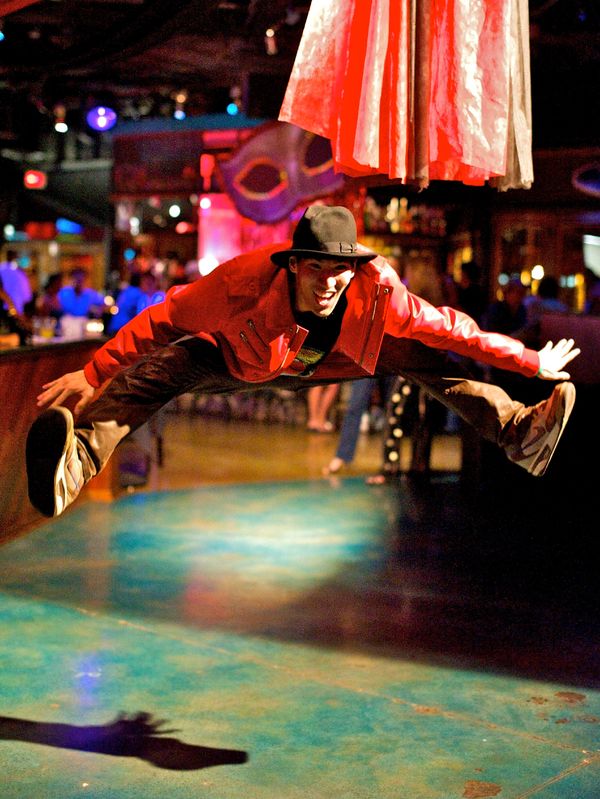 This year marked the 16th year anniversary of my collision with a minivan near Shobukan Judo Club, Pizza Hut, and Liliha Bakery. Walgreens was not built there then.  
That "collision" is the "turning point" of my life. 
I was knocked unconscious. Driver rendered help. She called first responders and prayed over me. To date, I've not met the driver nor got to personally thank her. I am so grateful she did what she did for me.
By God's grace, I left the ER room assisted by my family with no broken bones, but a concussion and head trauma.

Not my first concussion.

I've had multiple concussions from my various injuries growing up and sport injuries before adulthood. God's hand of protection over my life, that driver who rendered help, and my judo miraculously kicked in that night.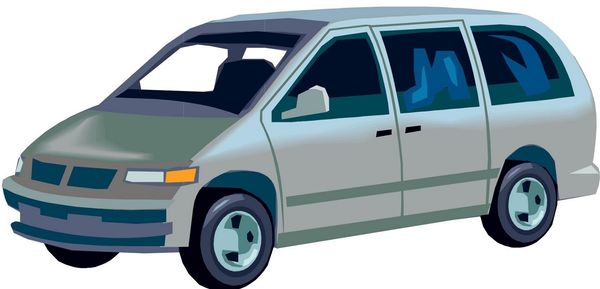 Next morning, I woke up, and I noticed my memory was affected. I had trouble remembering things I used to be able to recall with ease. Then I thought to myself, wow, I near lost my life and yet, I haven't accomplished much in my life that I would like to accomplish. I was 21 going on 22.

I had unfinished business.
Number one, I decided to retire from judo.
Number two, start my beatbox music, entertainment, and performing arts career.
Number three, return to college and earn my general degree.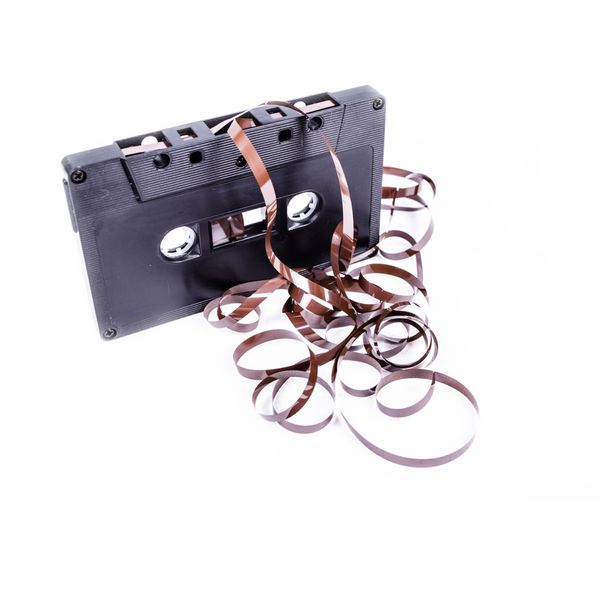 Then my sibling called and we caught "the Passion of the Christ" on the big screen. After the movie, I felt uncomfortably startled by incoming cars and parked cars. I had an "irrational" fear toward cars and parked cars. I was surprised that I could not control my bodily trigger, response and reaction. My faith in God would really pull through as time went on in years to come.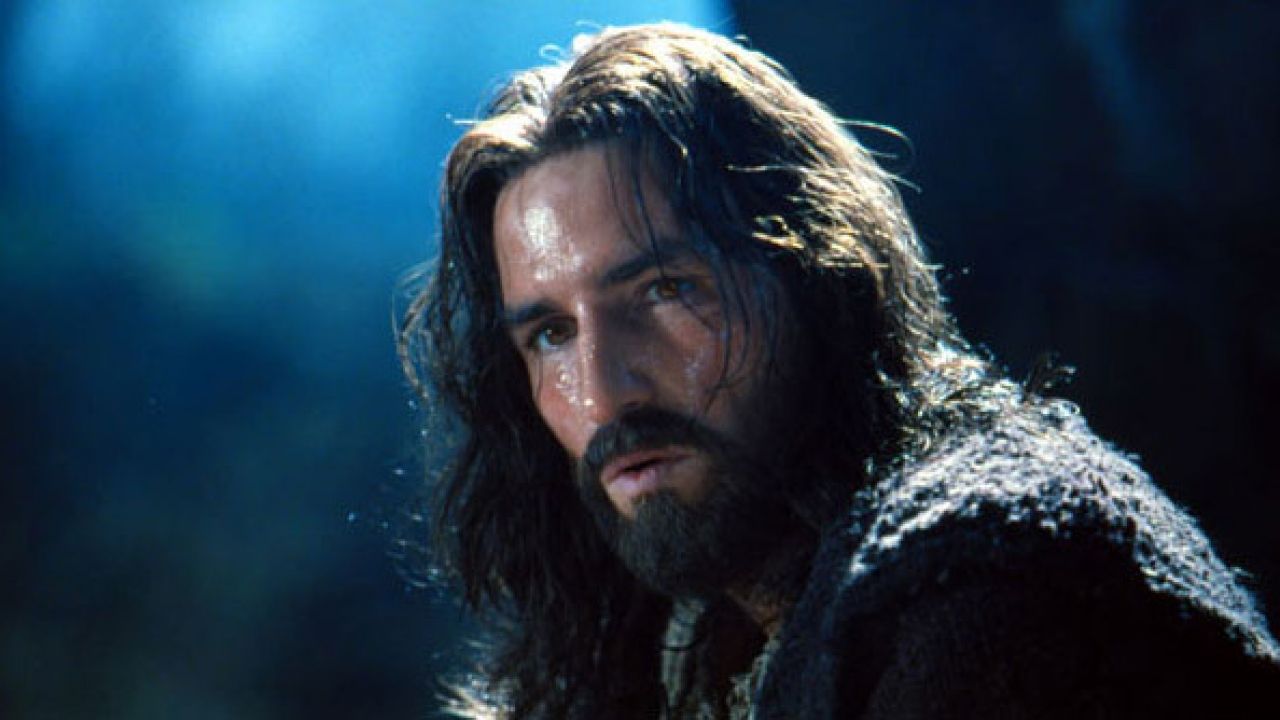 For my faith in God, I am thankful to my maternal grandfather, mother, sibling, and family on both ends who advocated an importance of having our faith rooted in Jesus. I recall how my maternal grandfather read the Holy Bible in Chinese every time I visited. He read it daily. I am grateful to my mother who brought my sibling and I to church regularly growing up.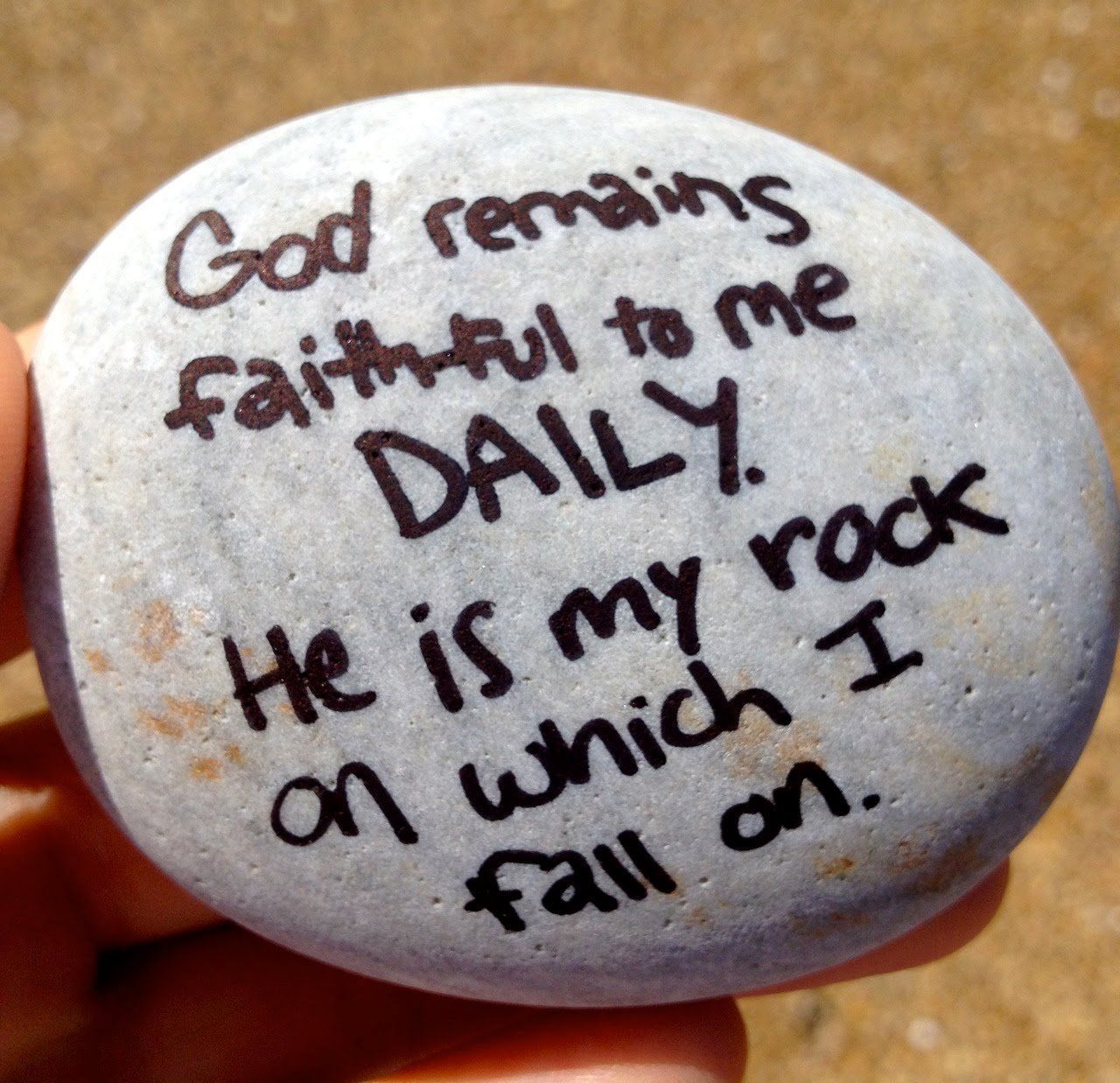 I am thankful to God answering my prayer when I brought my Dad to church with me. Dad, I am glad I brought you to church with me before it was your time. I know you are smiling up above in heaven embraced by God's eternal grace, tender kindness, endless mercy, and undying love. I love you, Dad!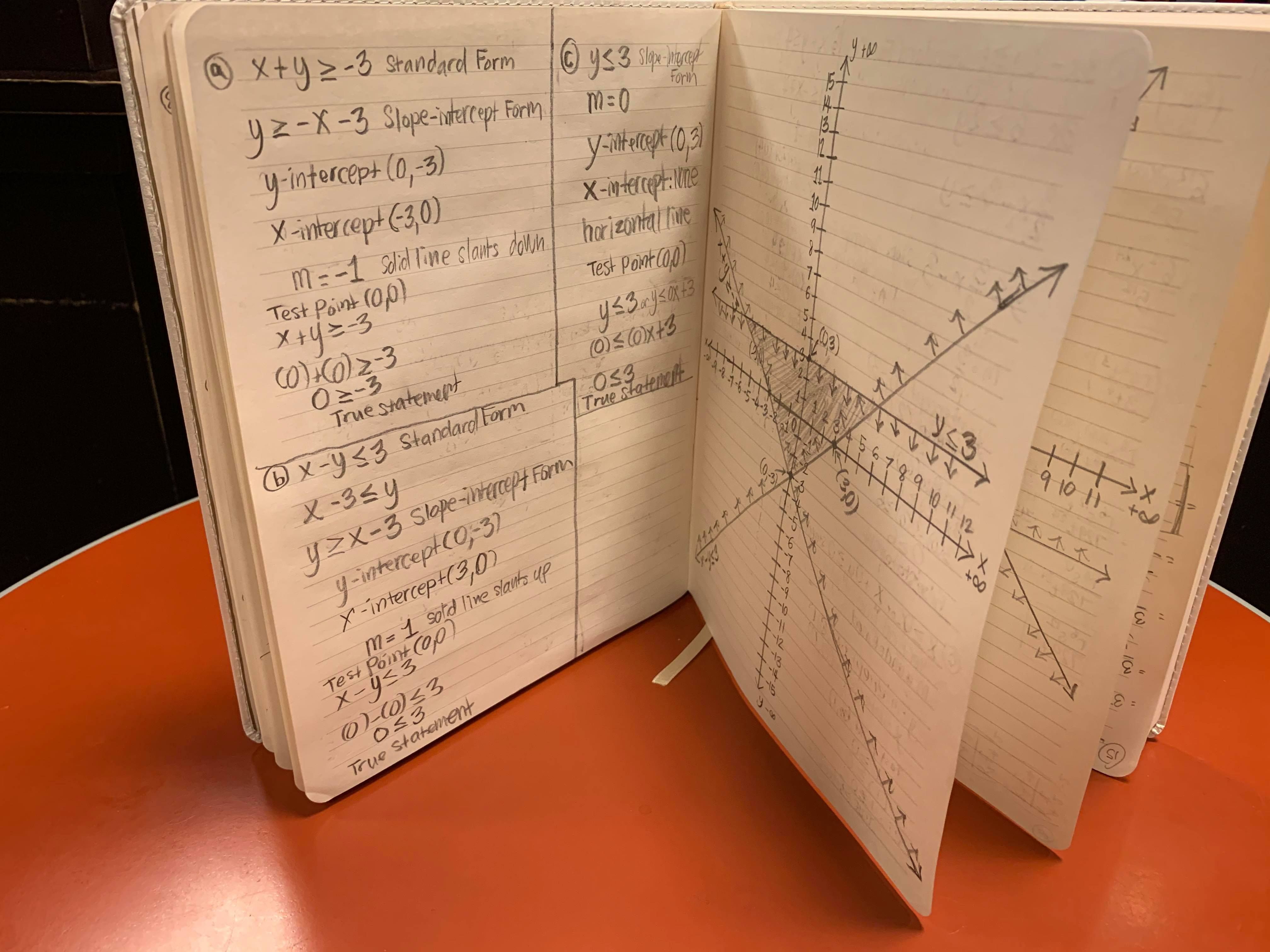 I enrolled at Kapiʻolani Community College, and I judo flipped my college transcript from a 1.0 to 4.0 grade point average. Then I got hired on campus as a Math Supplemental Instructor in algebra. At this time, I chose not to join social media platforms like Facebook and MySpace so that I would focus on my academic studies with diligence, work ethic and discipline. 
I am grateful my father instilled in me math foundation early in life. My father was a disciplinarian and my greatest teacher in life. I miss you Dad!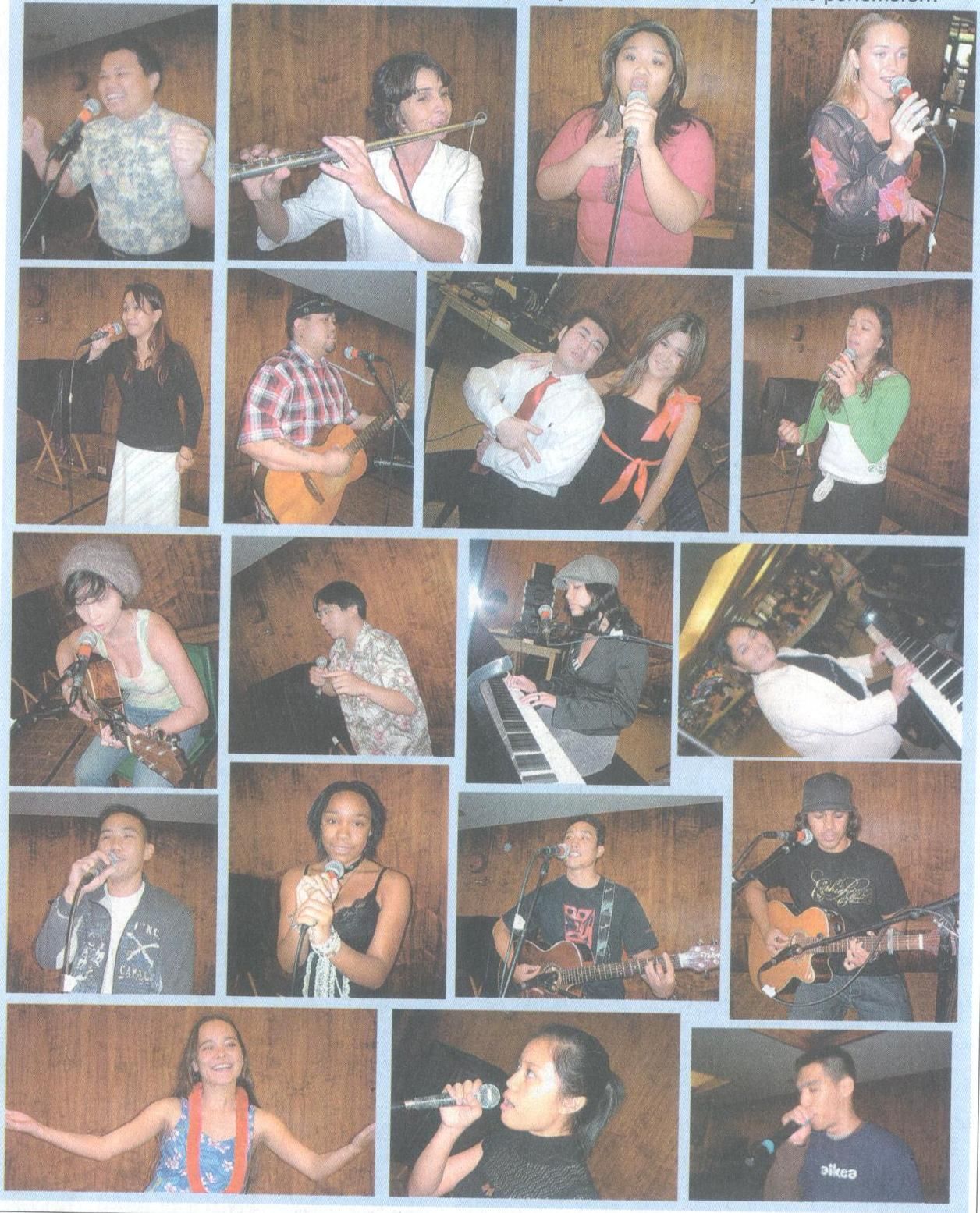 I then competed and placed 3rd at the Spring 2006 KCC Talent Contest.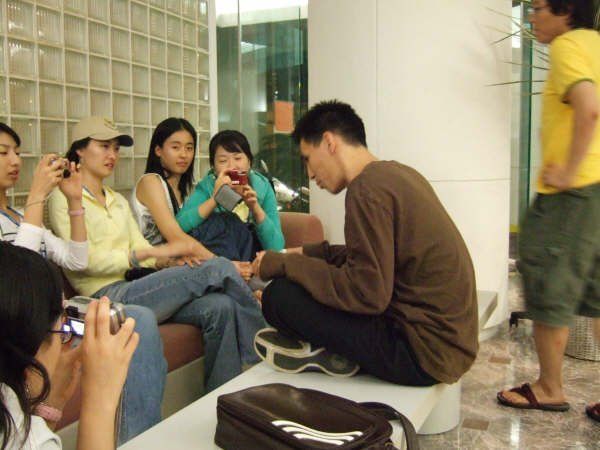 Camera shy. My first YouTube video, "Beatbox Lobby."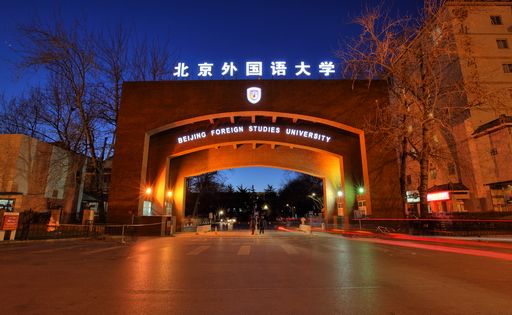 I went from being a Chinese school drop out to becoming a Freeman Scholar at Beijing Foreign Studies University.

I am grateful to my paternal grandmother, maternal grandfather and father for being advocates of Chinese literacy and fluency in my life.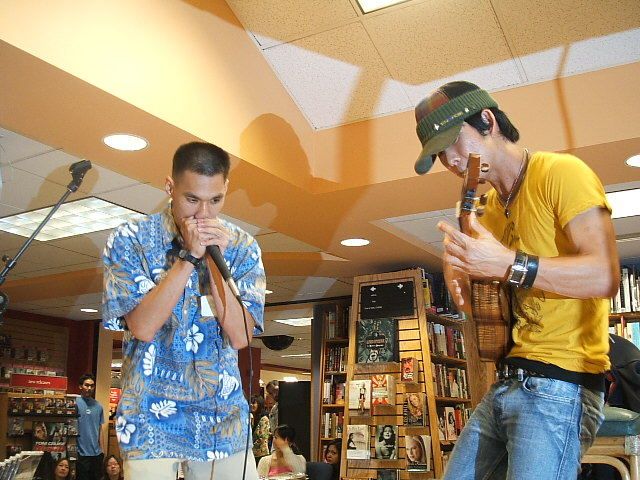 Jake Shimabukuro and I rocking an in store live concert.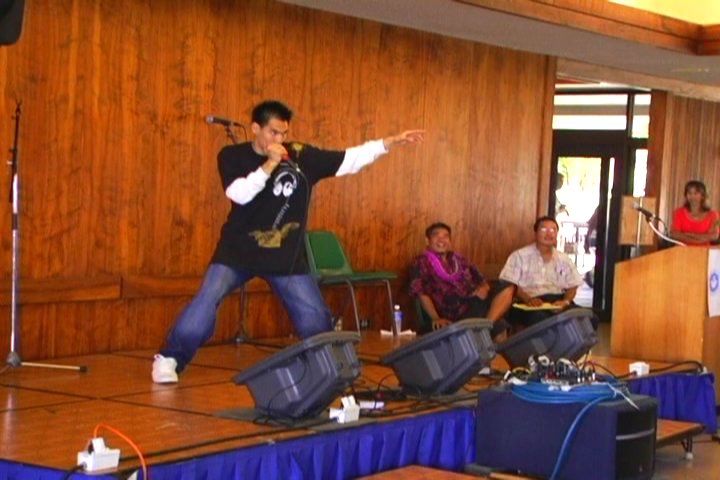 I placed in my fourth consecutive KCC Talent Contest. I dedicated my performance that spring to my relative's recent passing that was very difficult for me. My grades, motivation and concentration in school were at a low point following my relative's passing.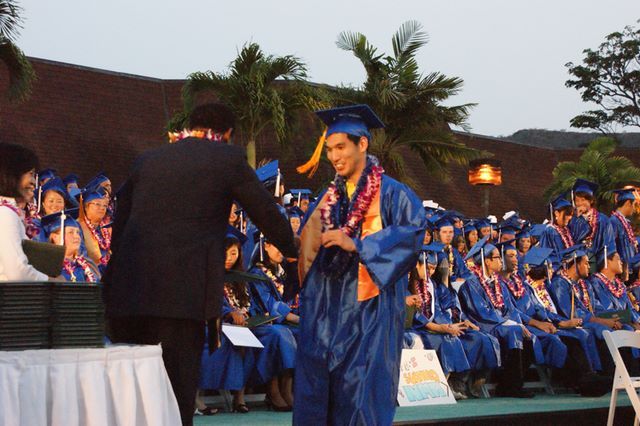 I nearly did not finish, but I earned my general college degree at the University of Hawaiʻi at Kapiʻolani.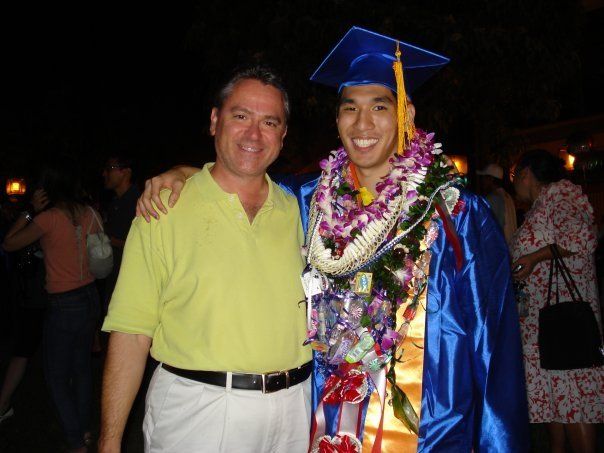 I did that while I simultaneously enrolled in music business and audio engineering courses on live feed through the MELE program with Belmont University and Honolulu Community College.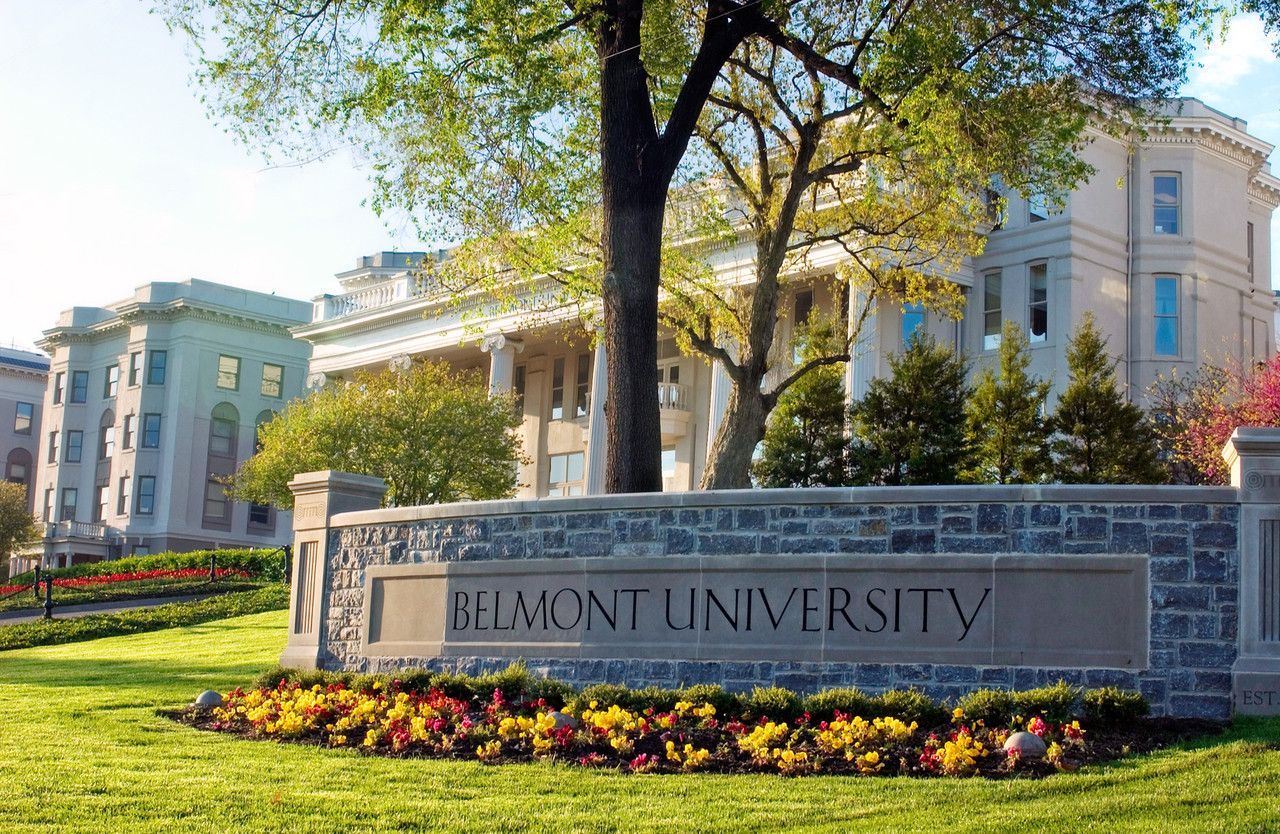 Years into the MELE program, I experienced a noticeable decline in my academic performance in my overall focus, grades and health as I received news of another relative's passing. Two in a row was difficult.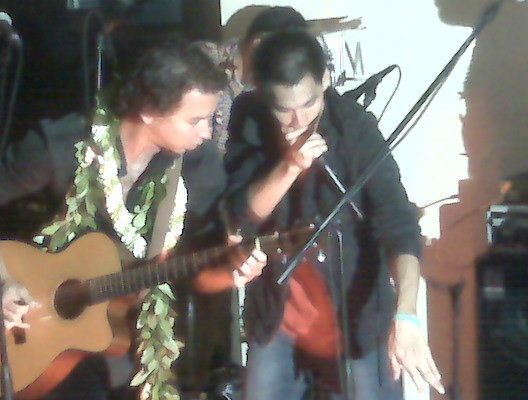 Makana and I tore it up at RumFire Waikiki.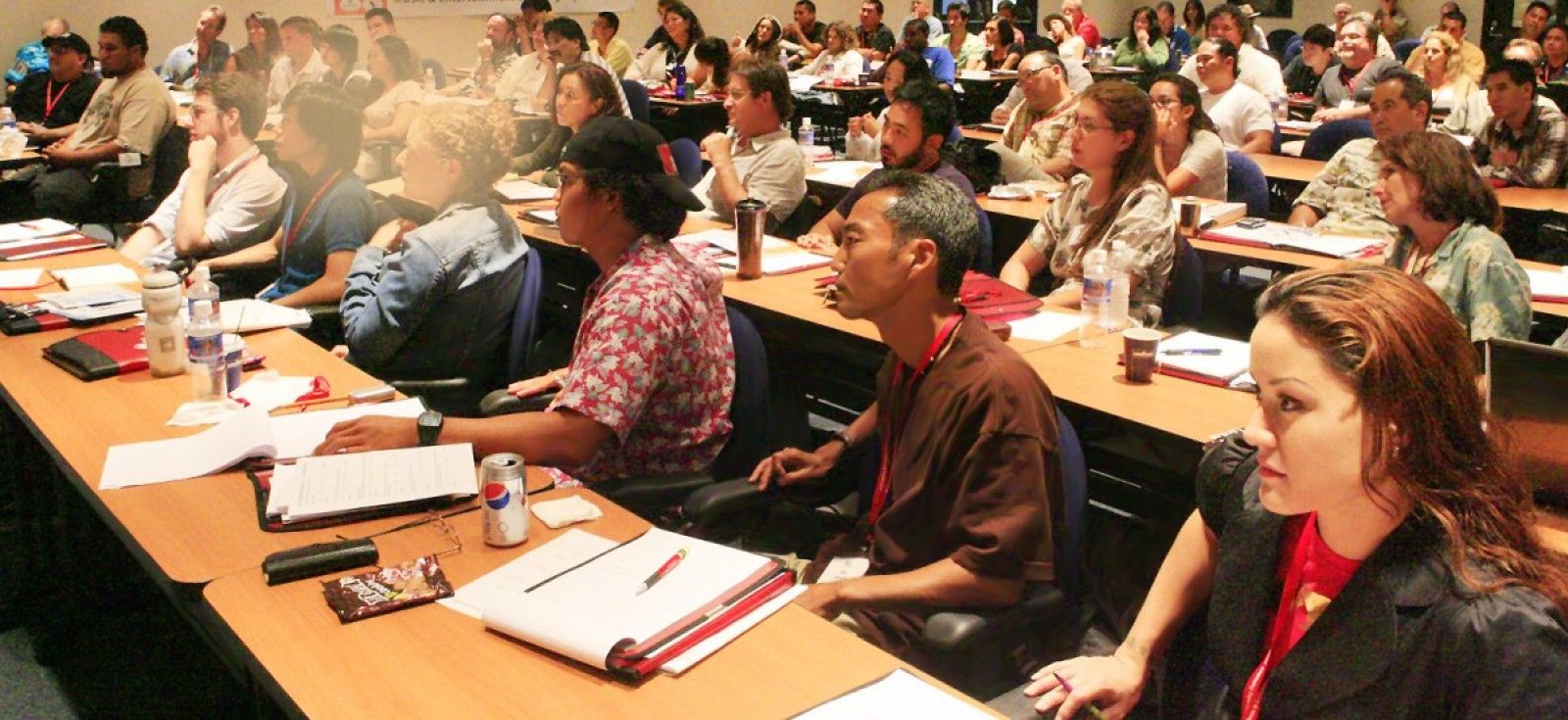 I knew I needed and wanted to get my life right with God. I rededicated my life to Jesus and I prayed that God would send me to a home church to be planted at. Following my prayer, days later, my music business classmates Lei and Cherry-Anne invited me to attend Word of Life Christian Center. There I got planted. Then my audio engineering professor Jim Hearon invited me to teach a human beatbox workshop for his recording technology class at Word of Life Academy.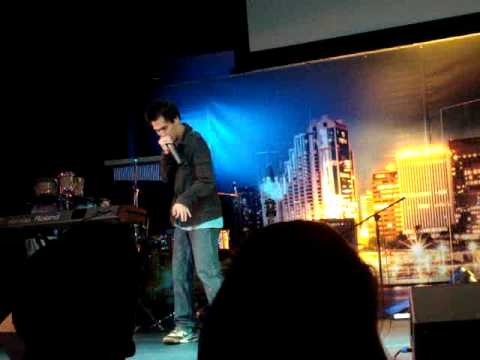 I became the Word of Life Emerge Talent Show Semi-Final Champion and Top 2 winner at the Grand Finals.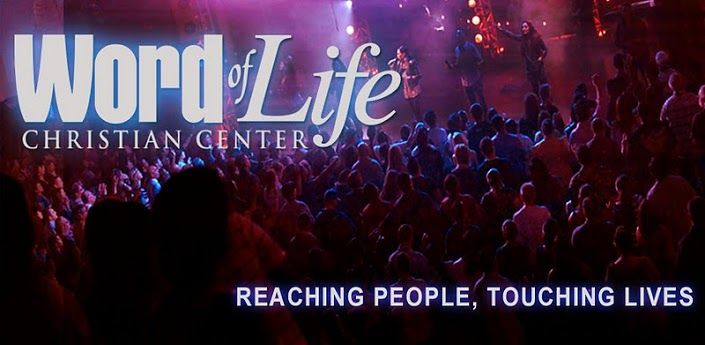 School wise, I missed many class days due to severe asthma attacks. I dropped out as I did not have the strength to continue. I focused on my walk with God... health gradually got better. I developed and grew into my devotional life, and read the Holy Bible daily like my maternal grandfather.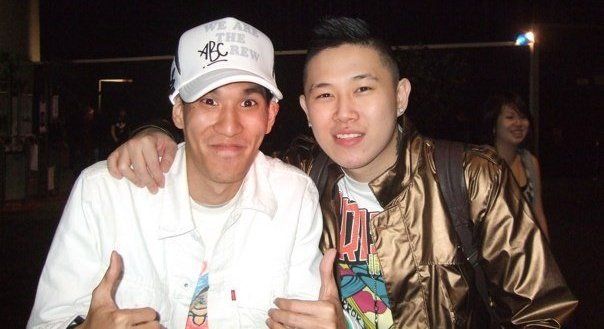 MC Jin and I at his "SOLD OUT" concert in San Francisco's Palace of Fine Arts.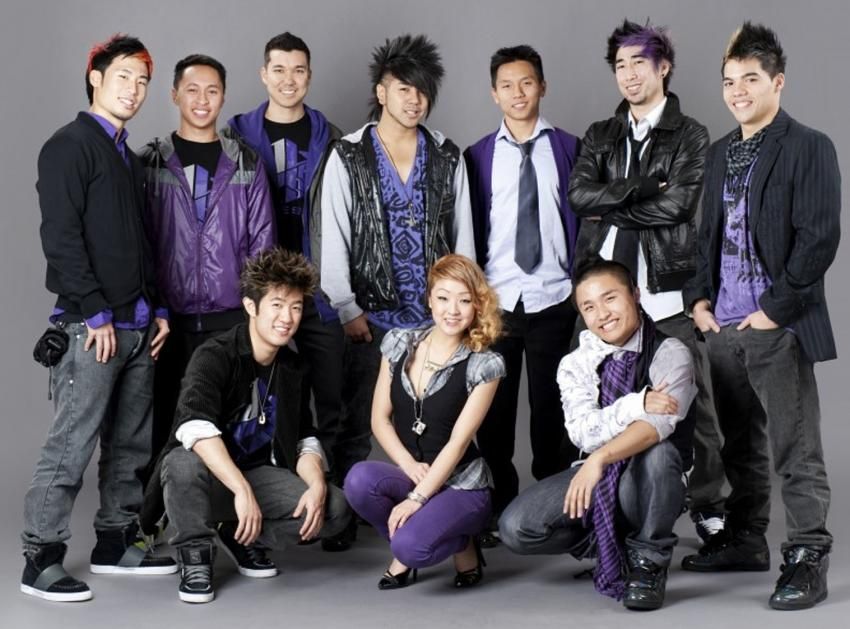 I opened for America's Best Dance Crew season 2 champion Quest Crew.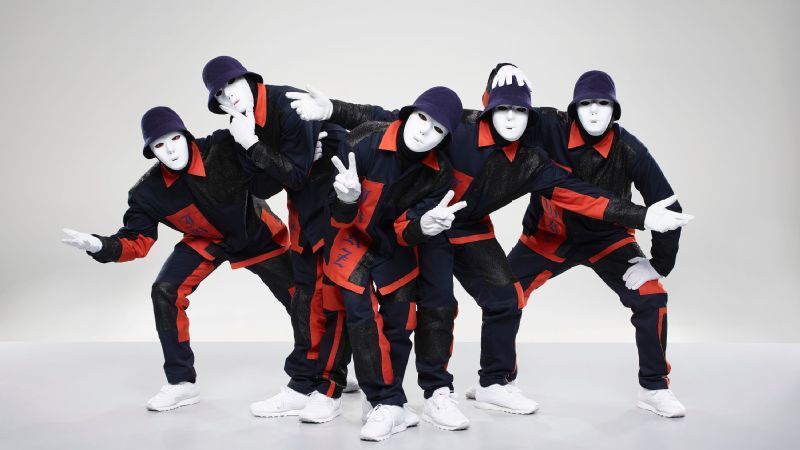 I opened for America's Best Dance Crew season 1 champion the Jabbawockeez.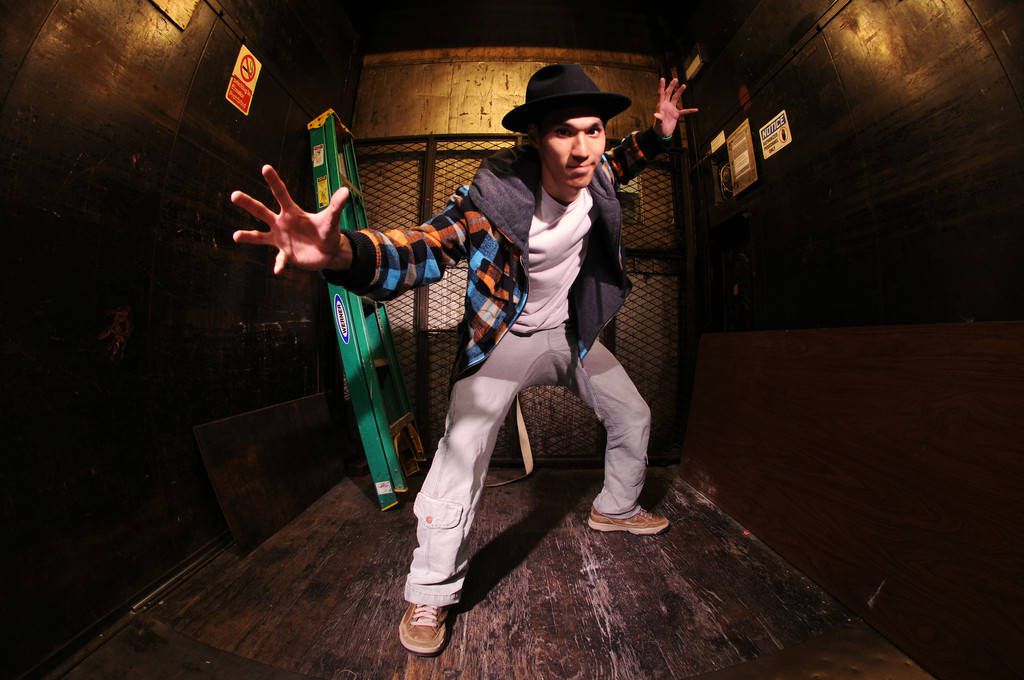 I became the Pipeline Hawaii's Got Talent Semi-Final Champion and Top 4 winner in the Grand Final.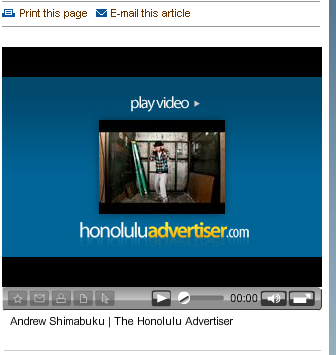 Video shoot with Andrew Shimabuku for the Honolulu Advertiser.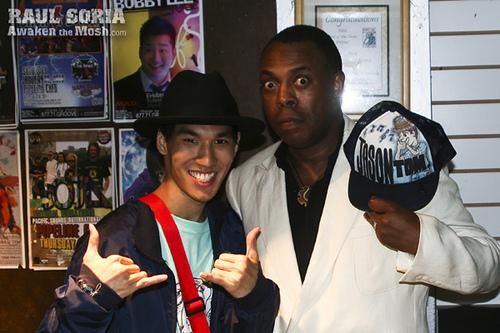 I opened for the Man of 10,000 Sound Effects Michael Winslow.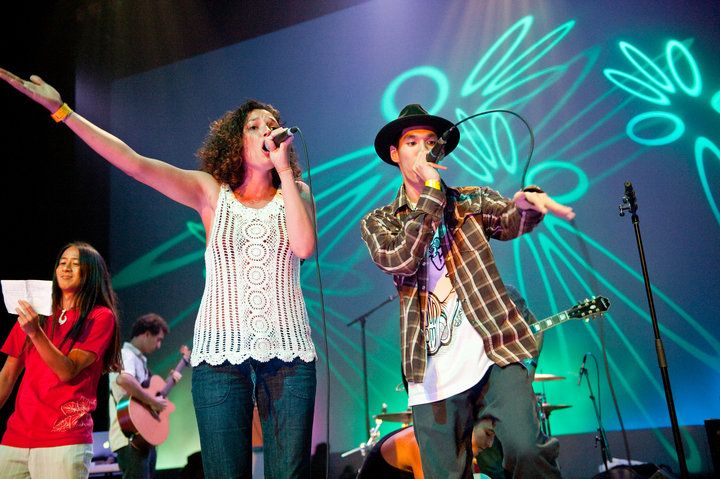 Rocking the mic in Waikiki.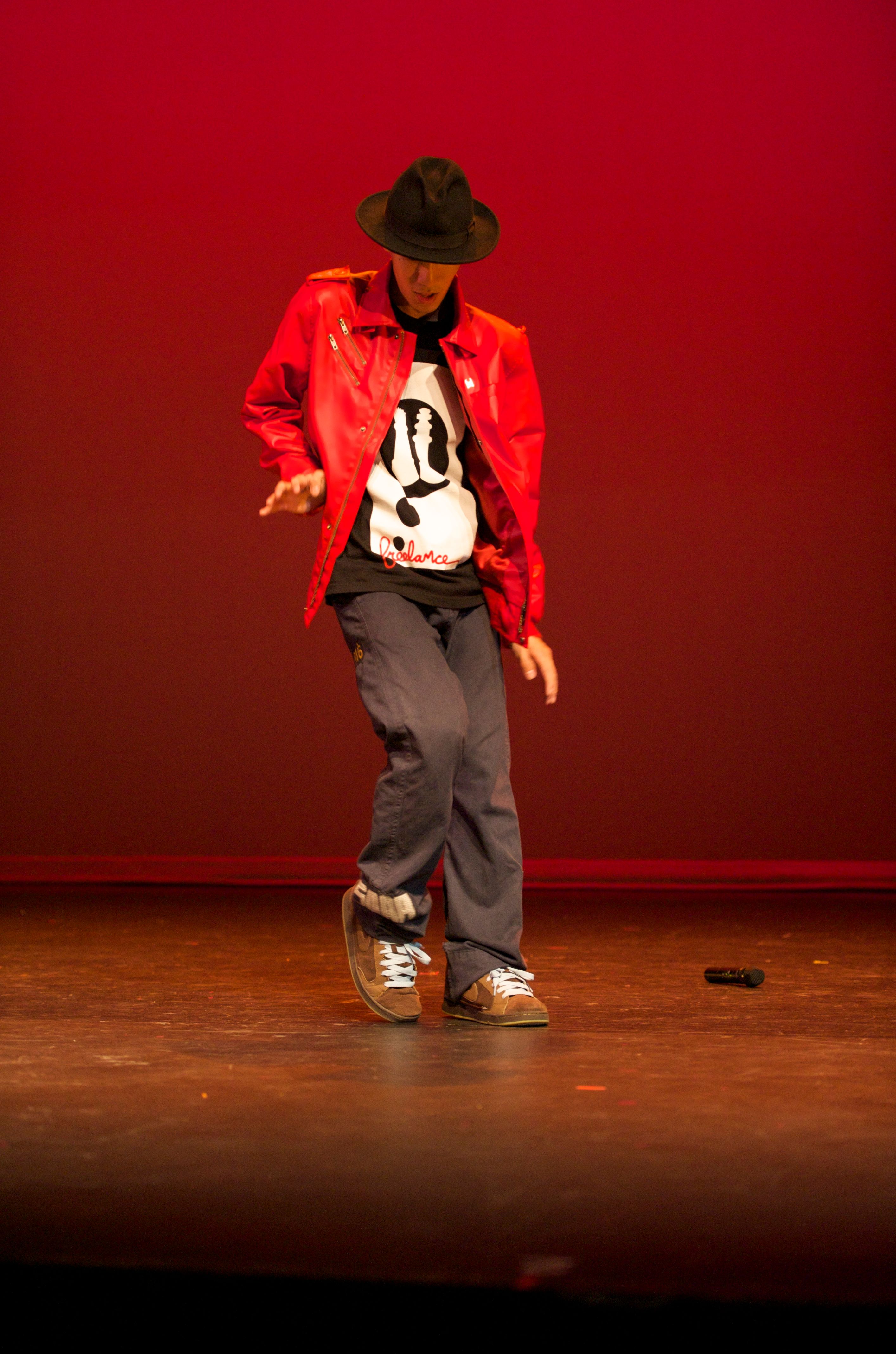 My beatbox career took off...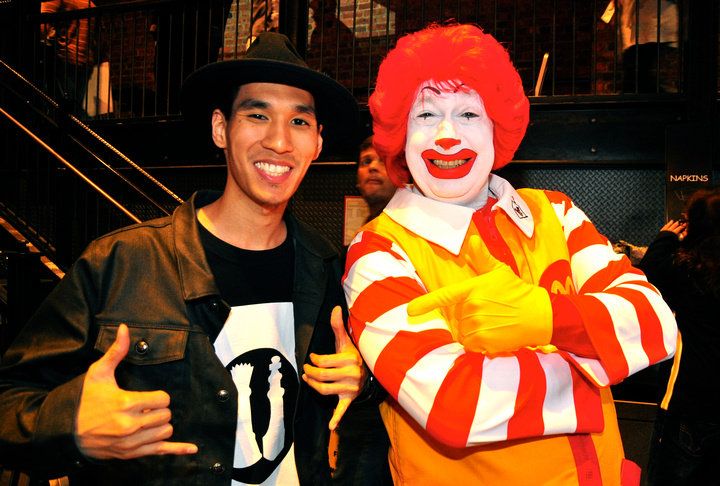 Hanging out with Ronald McDonald in the Big Apple.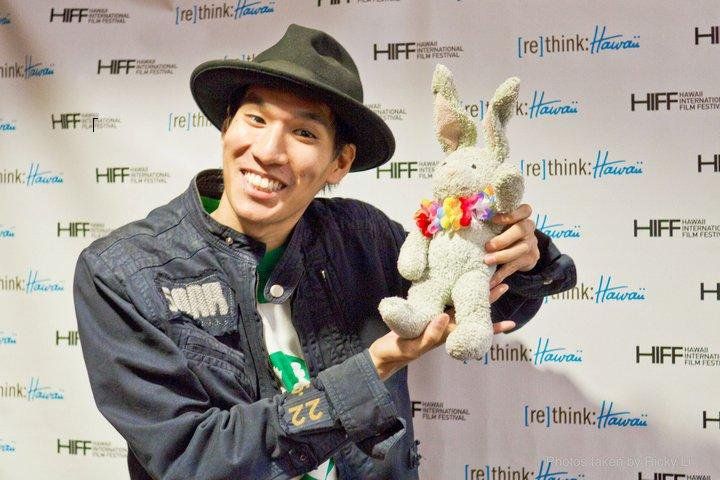 ReThink Conference and Hawaii International Film Festival.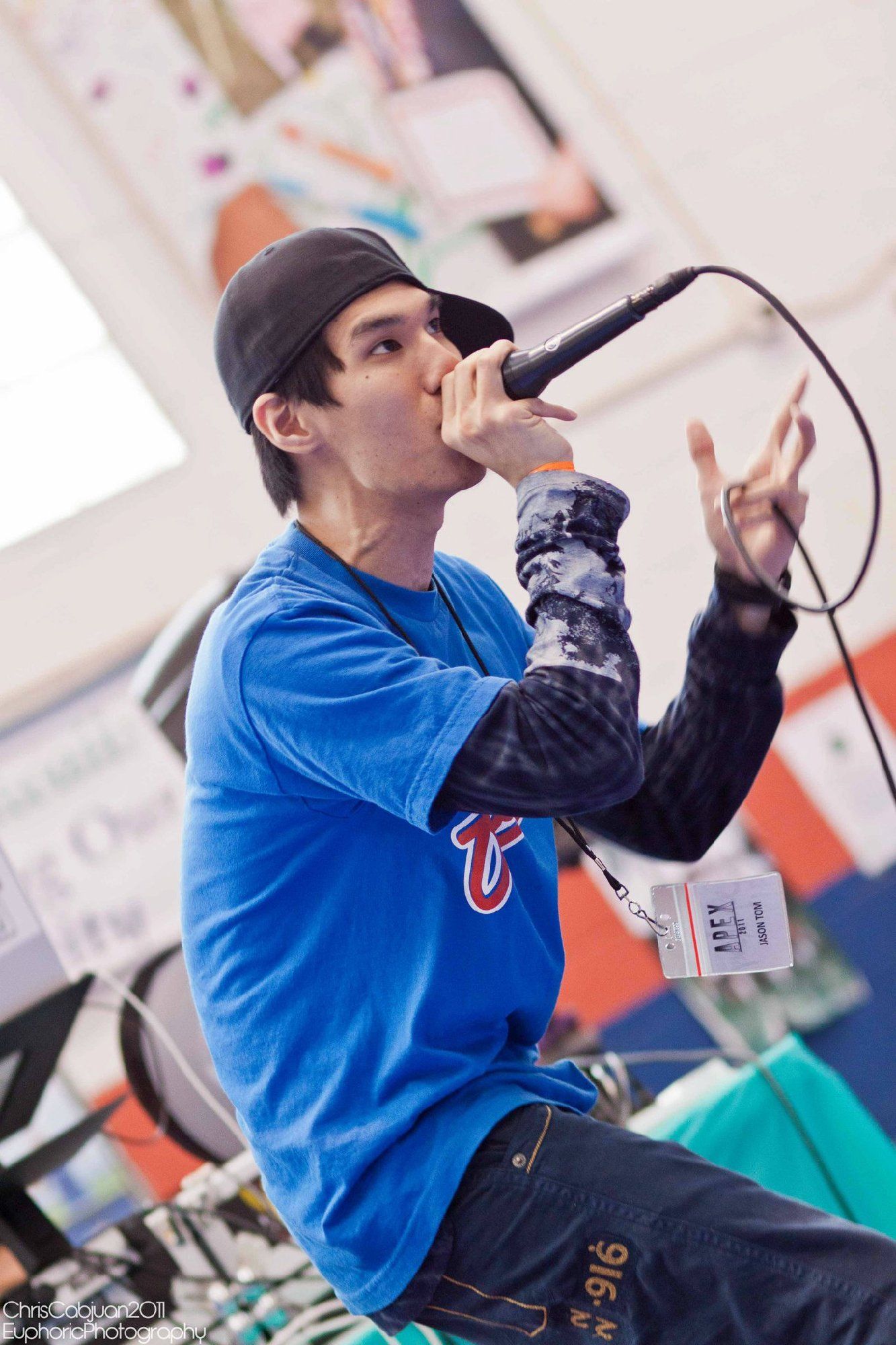 Boys and Girls Club of Honolulu charity event.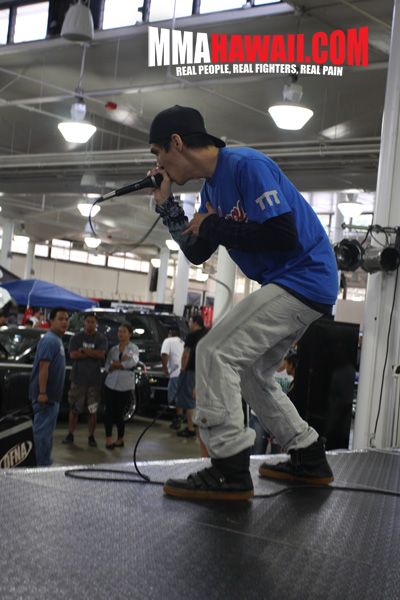 I performed three gigs per day per week regionally, performed for public and private neighbor Hawaiian island events, coast to coast in the United States, and overseas for beatboxing.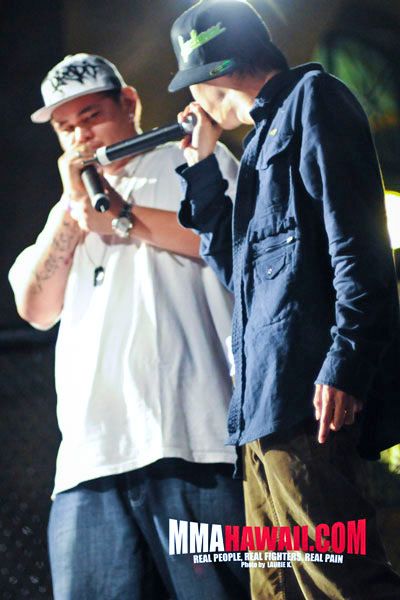 Biggie Gz and I beatboxing in a Mixed Martial Arts octagon.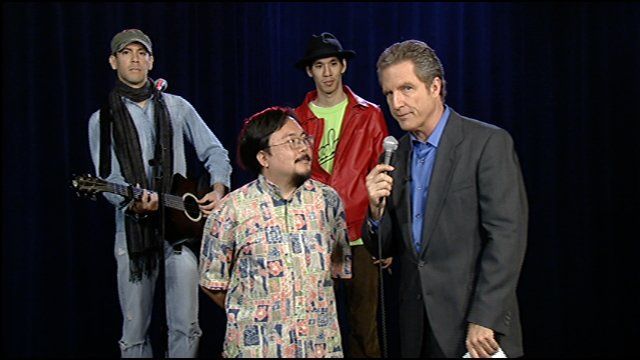 Kamueala Kahoano and I on the news about Blood Bank of Hawaii charity event with Dan Cooke and Ryan Ozawa.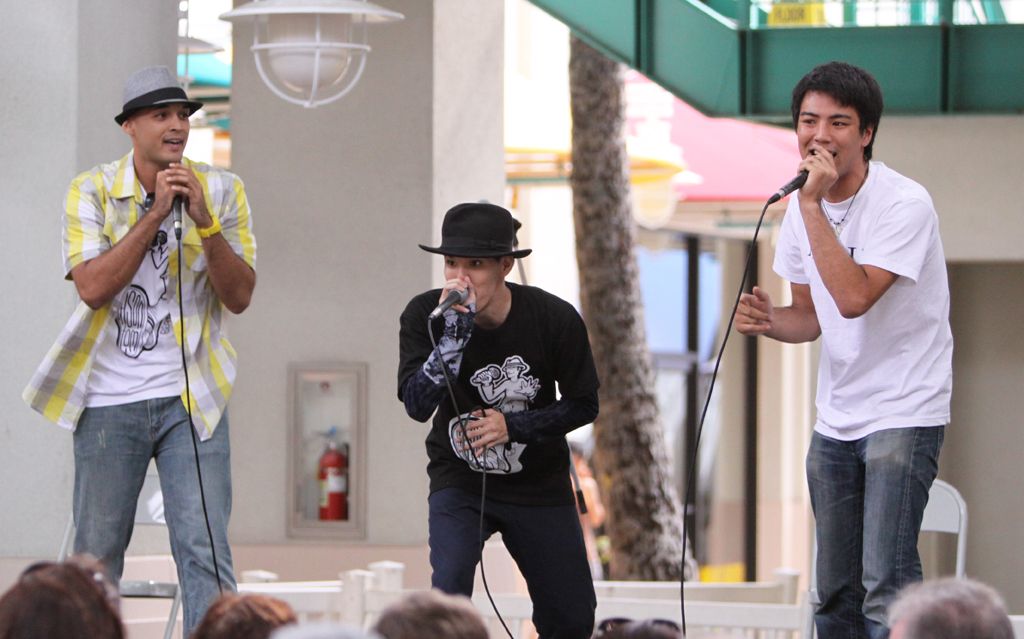 Japan Tsunami Disaster Relief Concert for Japan Red Cross.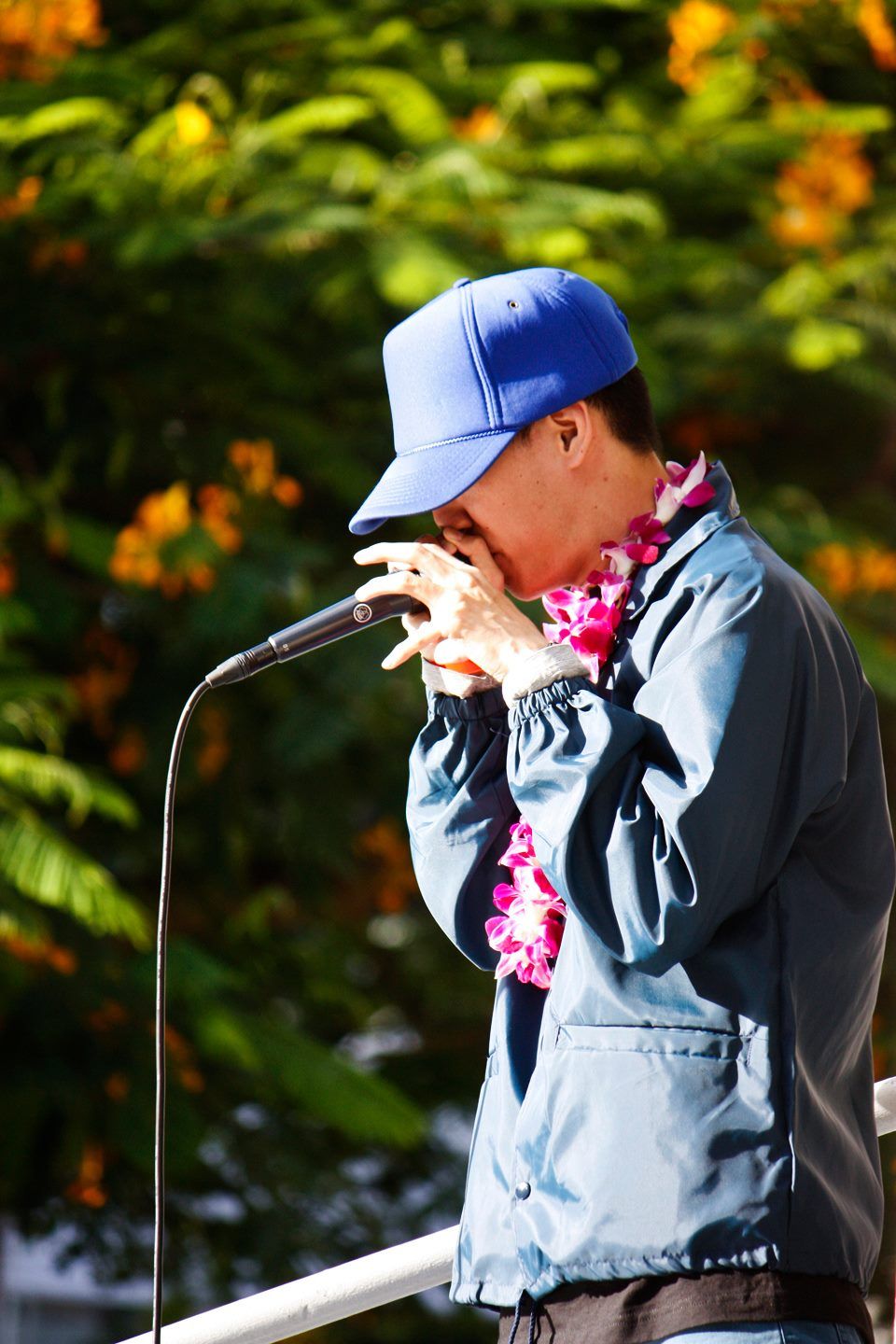 Then, tragedy struck. I got unexpected news about a passing of a veteran, one of my relatives I cared so much about and loved so much. He'd often ask me about my beatbox career and that he's often read about me in the local newspaper. He was an avid reader. I was so hurt when I got the news. I did not have the courage nor the strength to attend his funeral. I could not bare another loss of a significant loved one.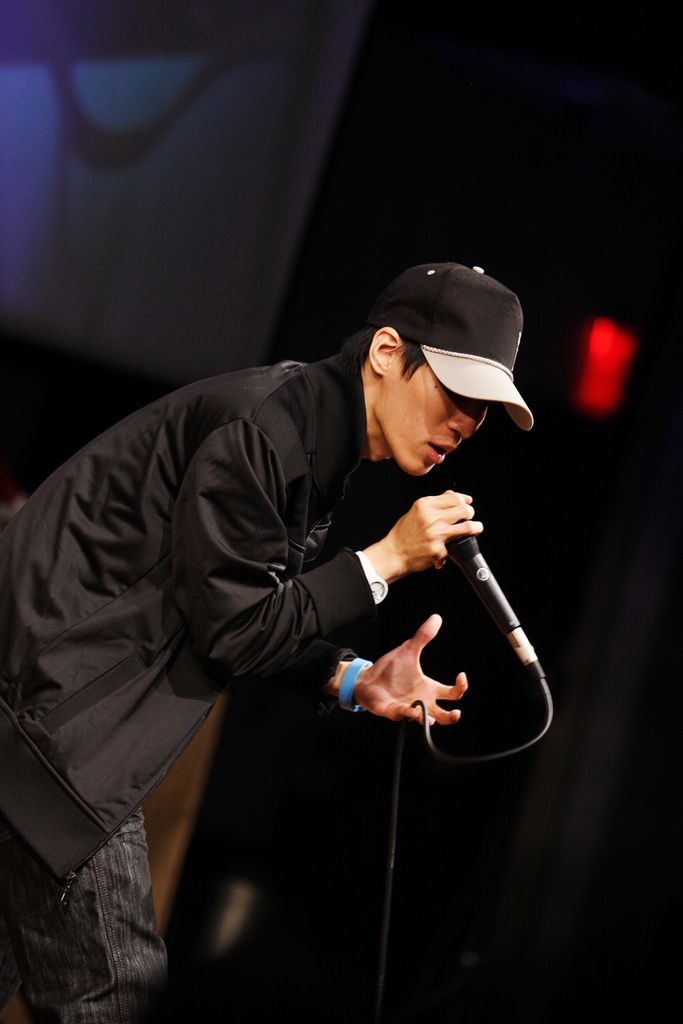 I then experienced my breaking point. Overworked. I took time off from teaching and performing beatboxing. I declined proposals to perform at Massachusetts' Tufts University, and New York's Skidmore College. I was not well enough to travel. I canceled travel plans to the 3rd Beatbox Battle World Championships in Berlin, Germany. I did shows sparingly on a local level. A struggle at best. My stage fright came back that season. Gradually, I near lost my ability, memory, rhythm, and coordination in how to dance. I also lost a lot of my memory, coordination, rhythm, and ability to beatbox. At that point, I did not think I would live to see my 30th birthday.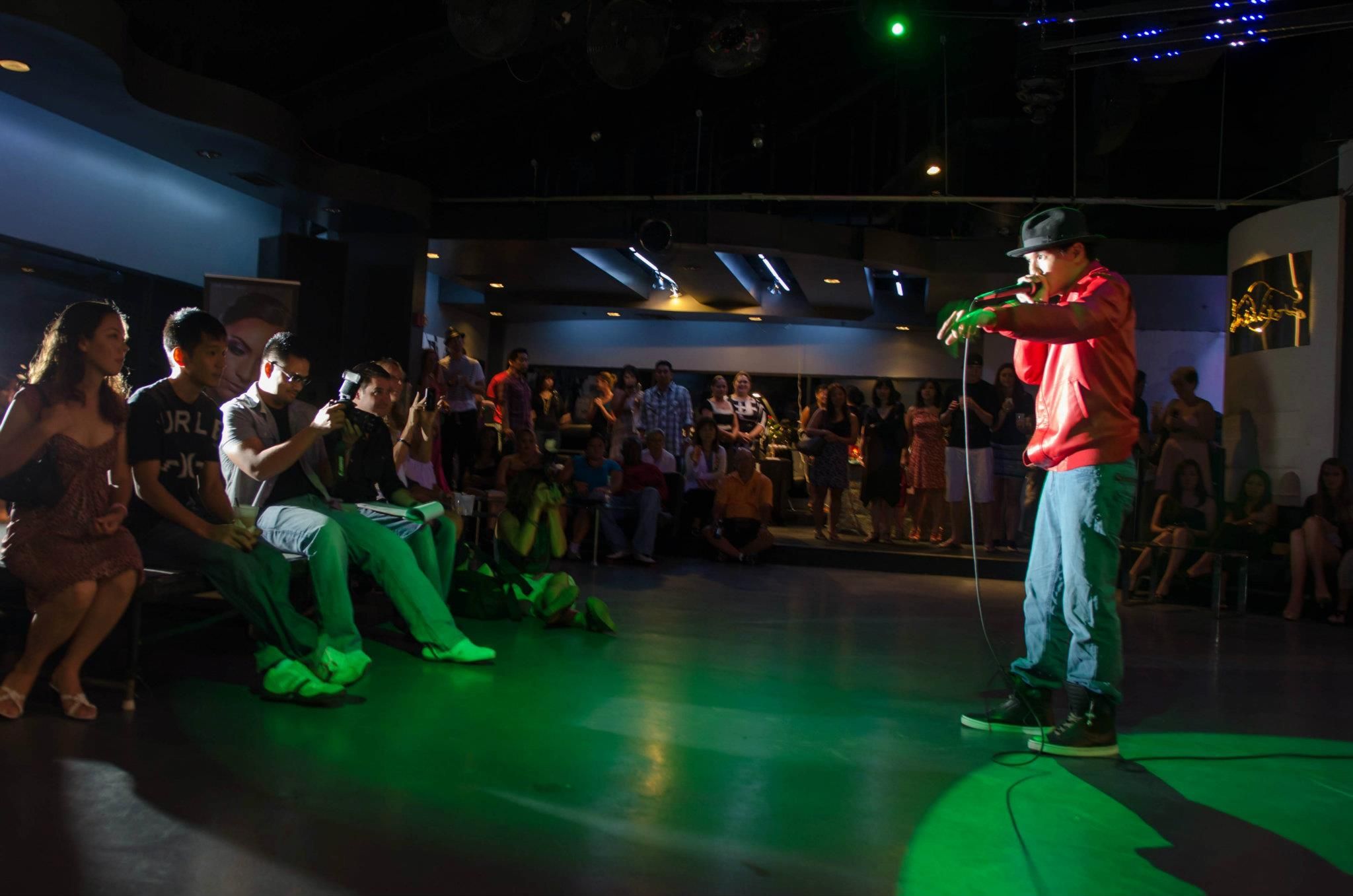 For two years up to that point, I intentionally made zero travel plans so I could work on my health and build on my health from the ground up. Though no longer able to dance.. I was able to muster enough to be able to gradually get back into performing beatbox shows, but it was a major struggle to remember how to beatbox and to be able to muster the groove.
 
Island Scene Magazine story on my uphill battle with severe asthma attacks.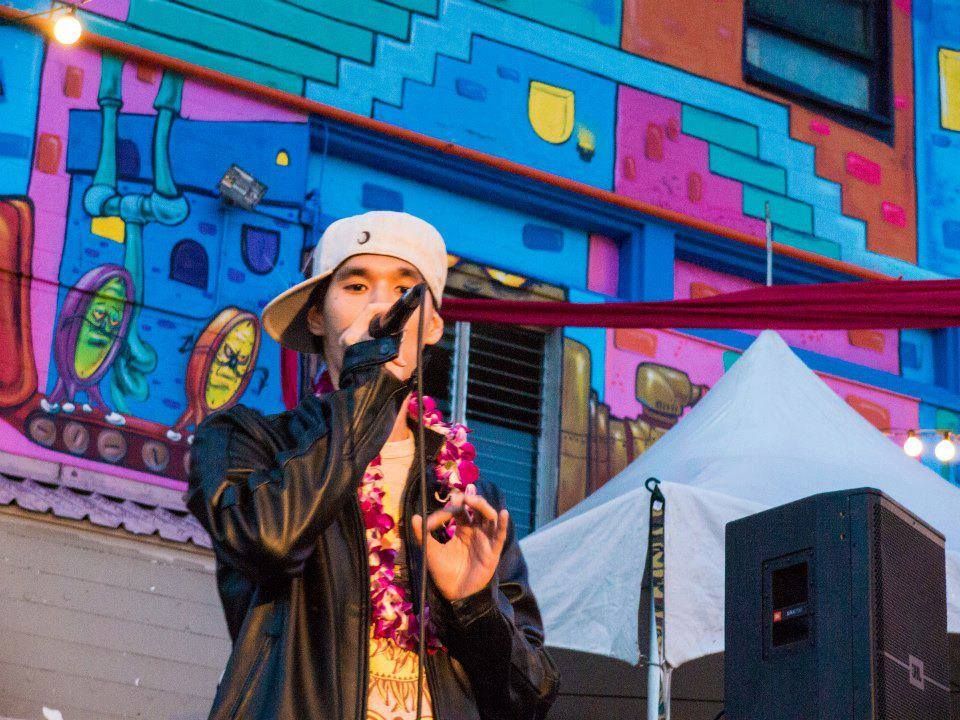 Honolulu Night Market: Artrageous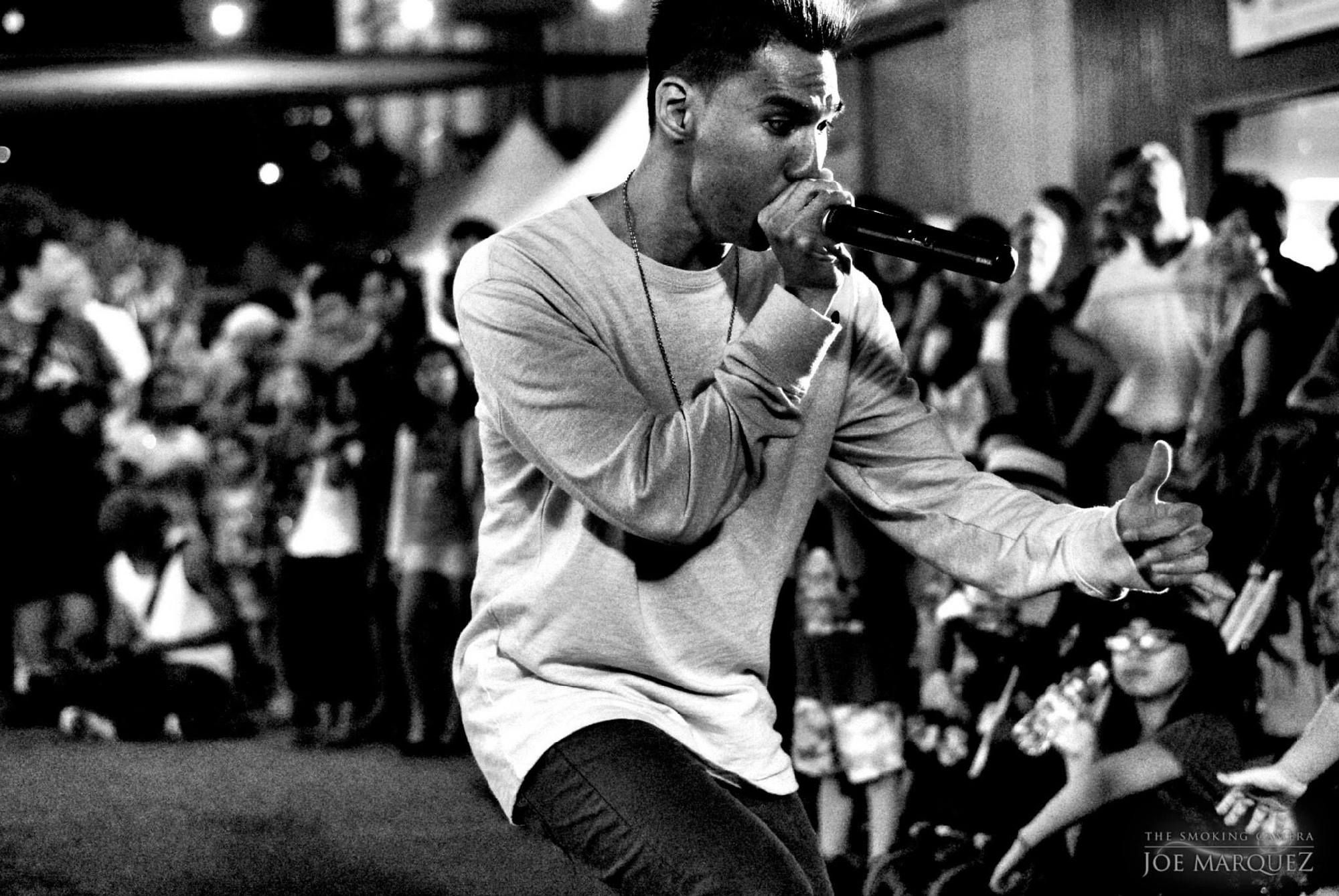 Jason Tom rocks the mic at Honolulu Night Market photo by Joe Marquez.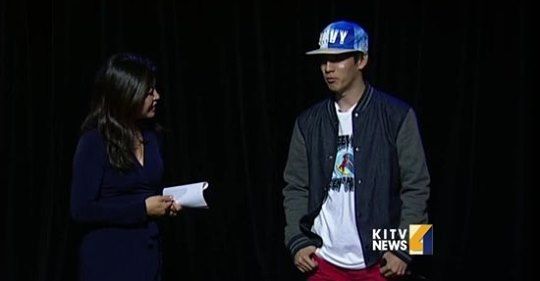 Jill Kuramoto and I on KITV morning news.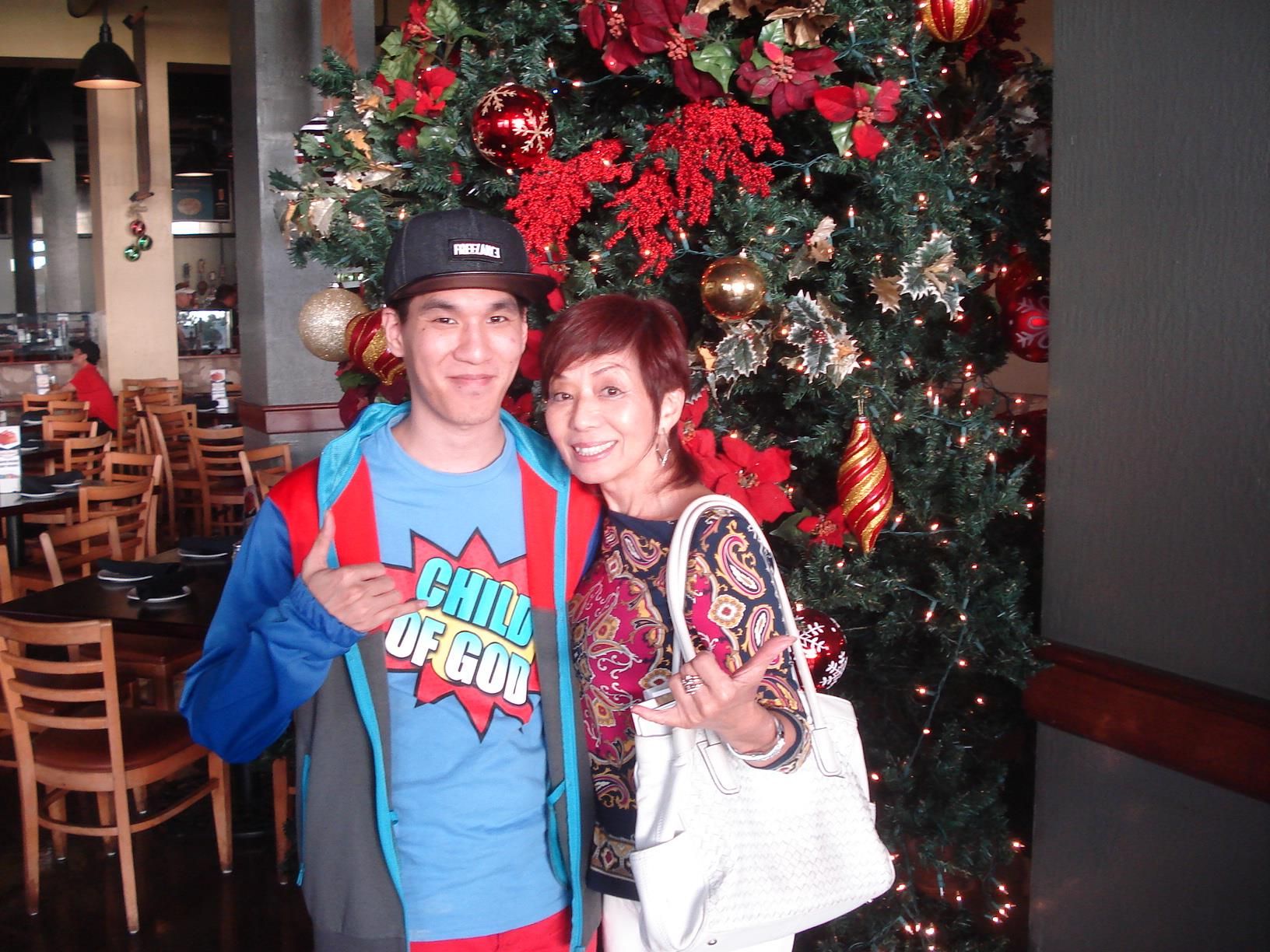 I was challenged spiritually, mentally and physically. I diligently worked on my relationship and intimacy with God.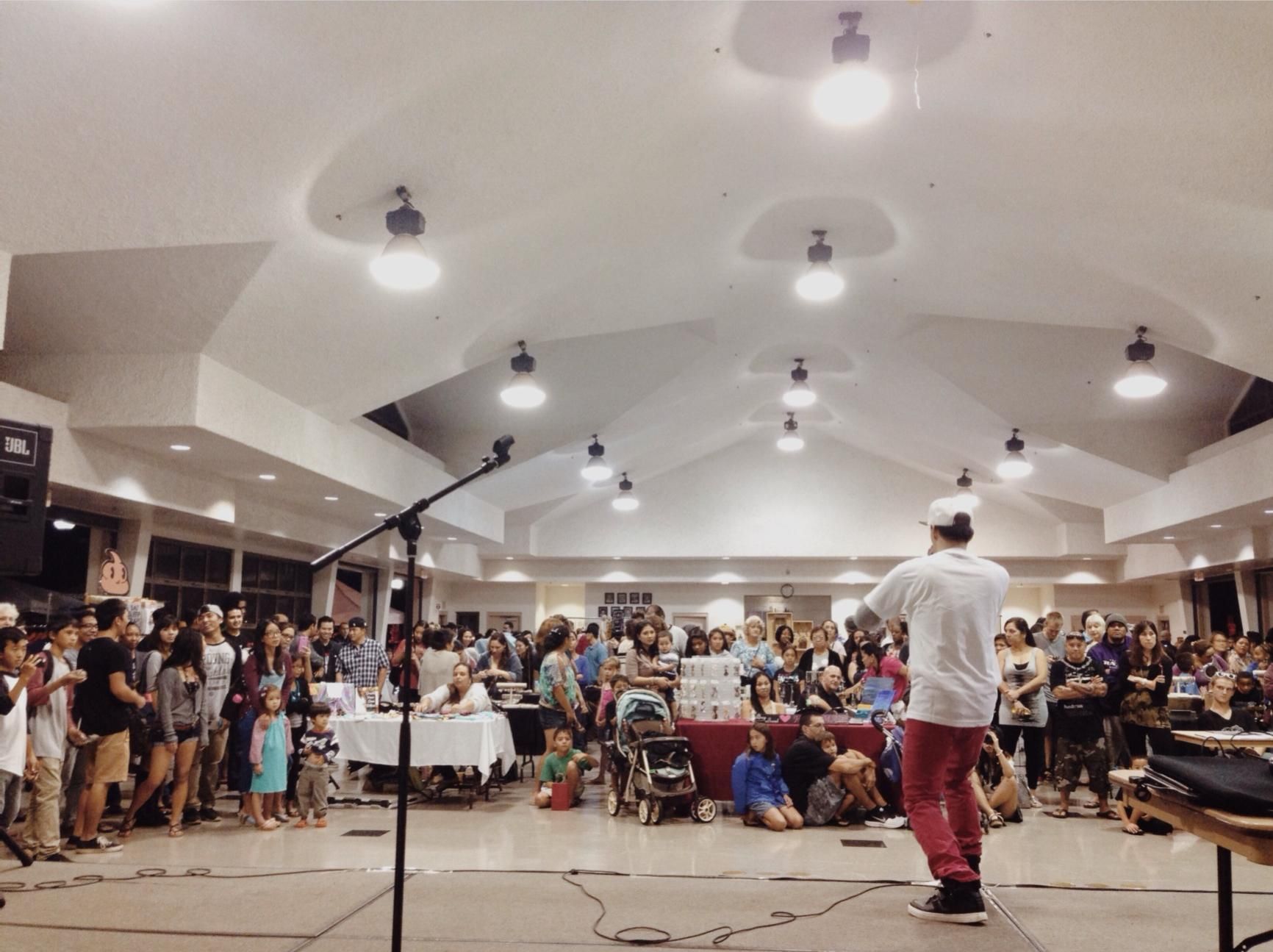 I began to do shows again beatboxing, sparingly, gradually growing..... still not able to dance at this point. Did not have the coordination for it.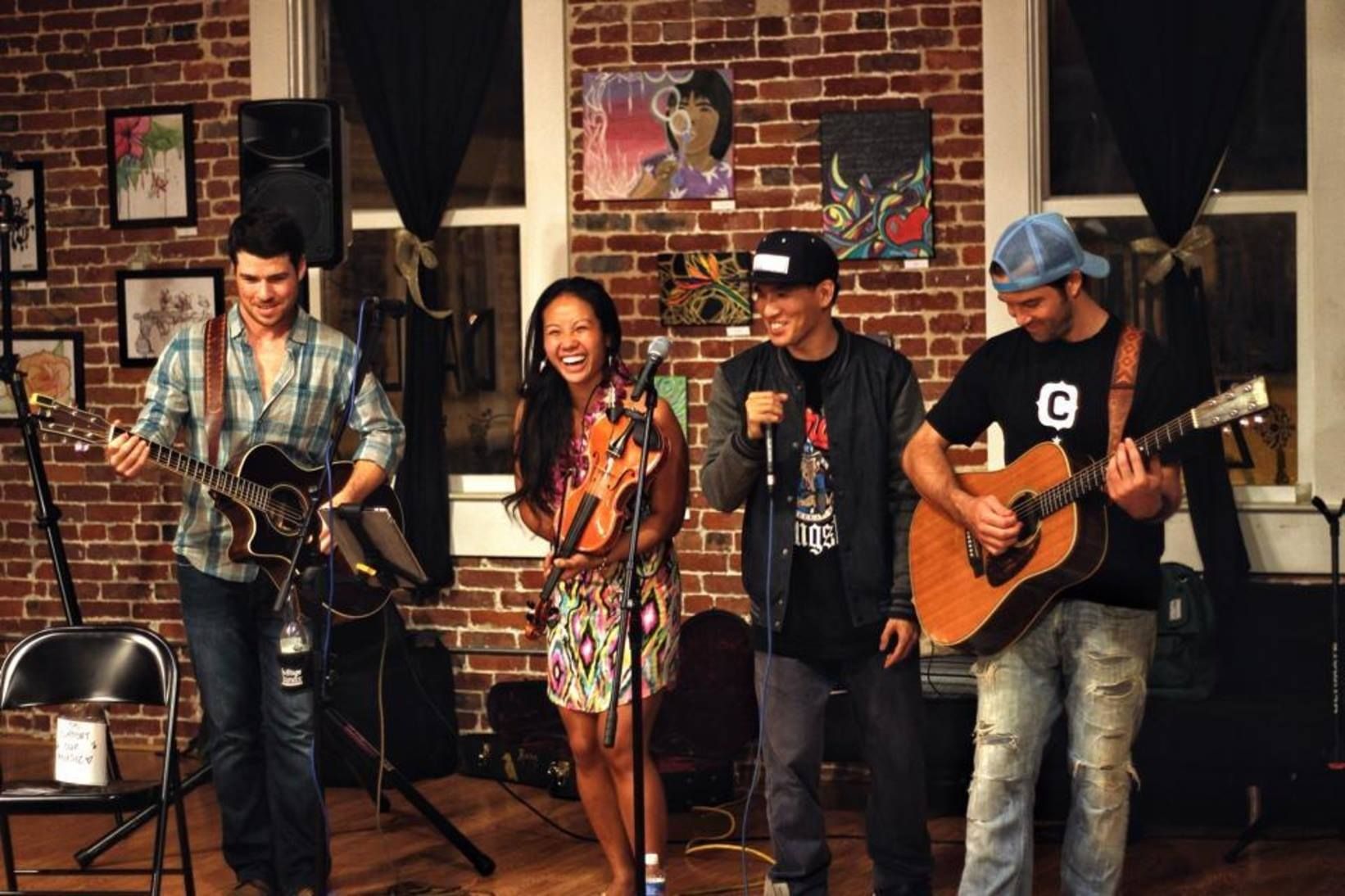 The stage is where I can be my truest self and express deeper emotions through music and beatboxing. 
Hitting the stage allows me to confront and conquer my fears in life, like stage fright.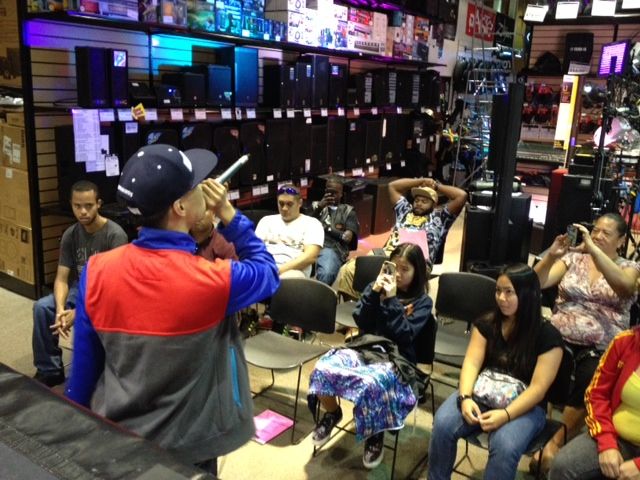 Headlined Beatroot presented by Lightsleepers at Easy Music Center.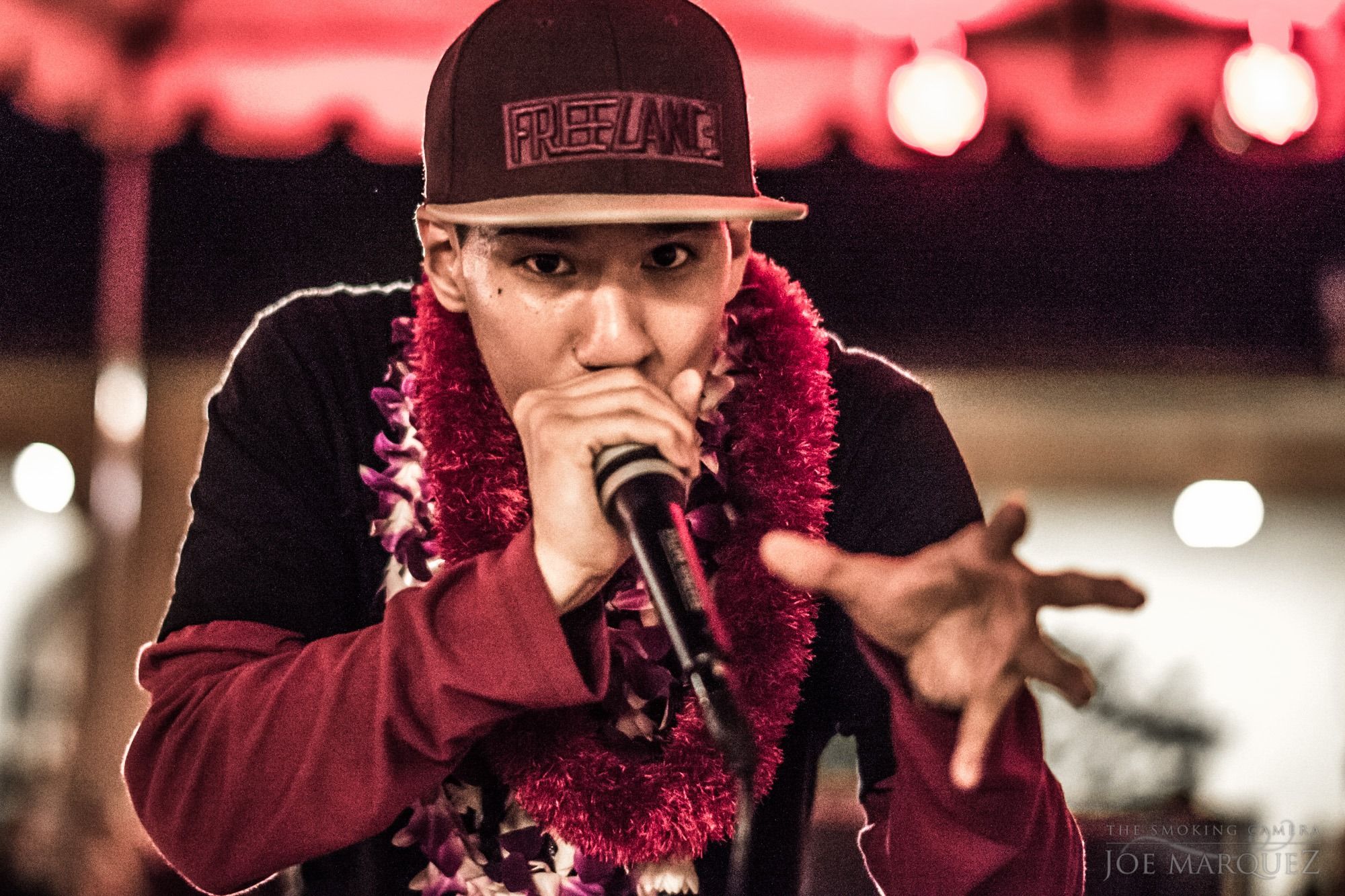 Headlined Art After Dark at Honolulu Museum of Art.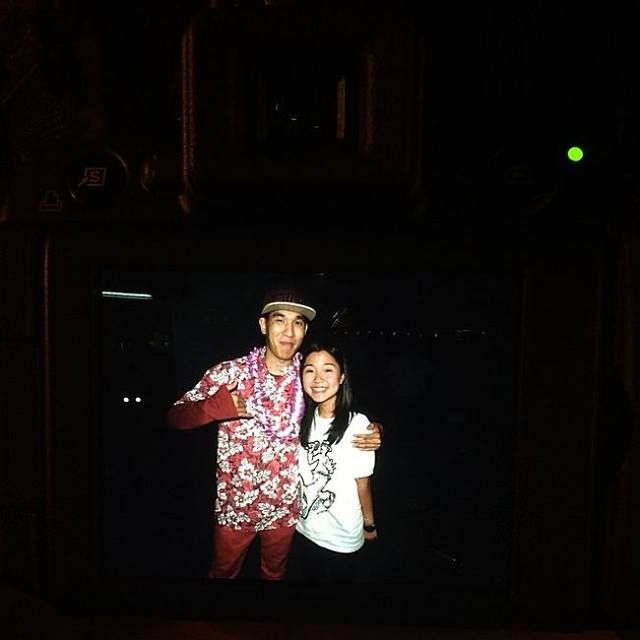 My beatbox student Yogibeats and I.


White Dove in Full Flight by Dorian Stretton.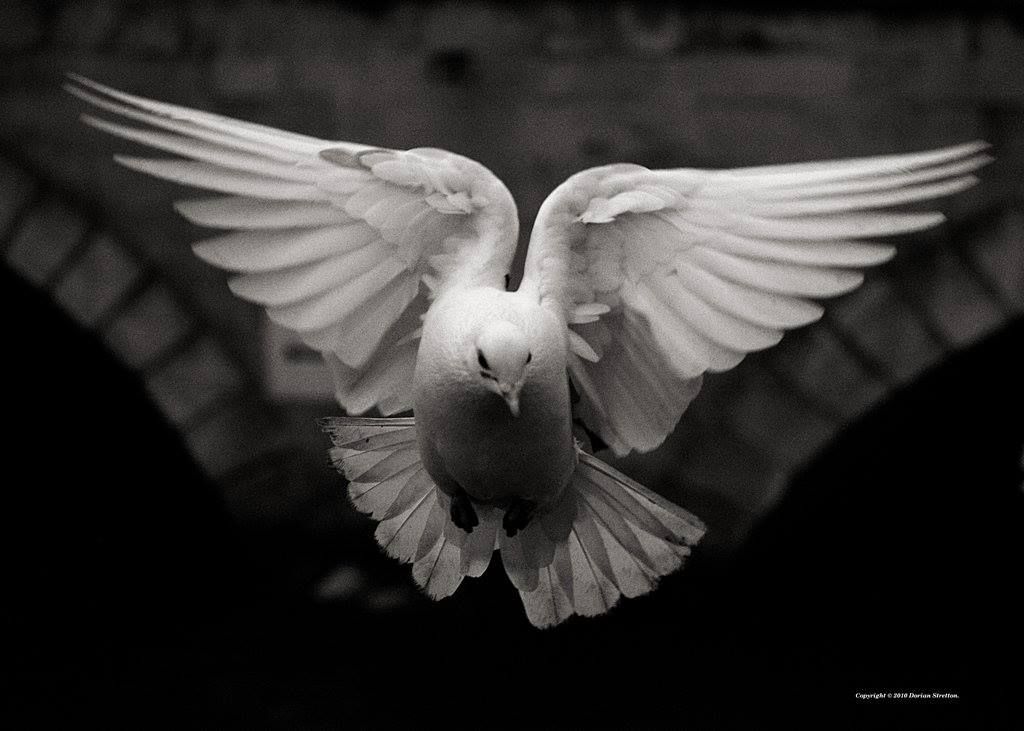 Within these rough years, I got water baptized, enrolled in bible classes called pre-encounter, encounter, post encounter, school of leaders 1, 2, and 3, and Destiny Training at Word of Life. The Holy Spirit equipped me on how to pray "spiritual warfare" prayers and intercede on behalf of my nation, state, family, friends, and church. I also brought my father to church with me for the first time this season.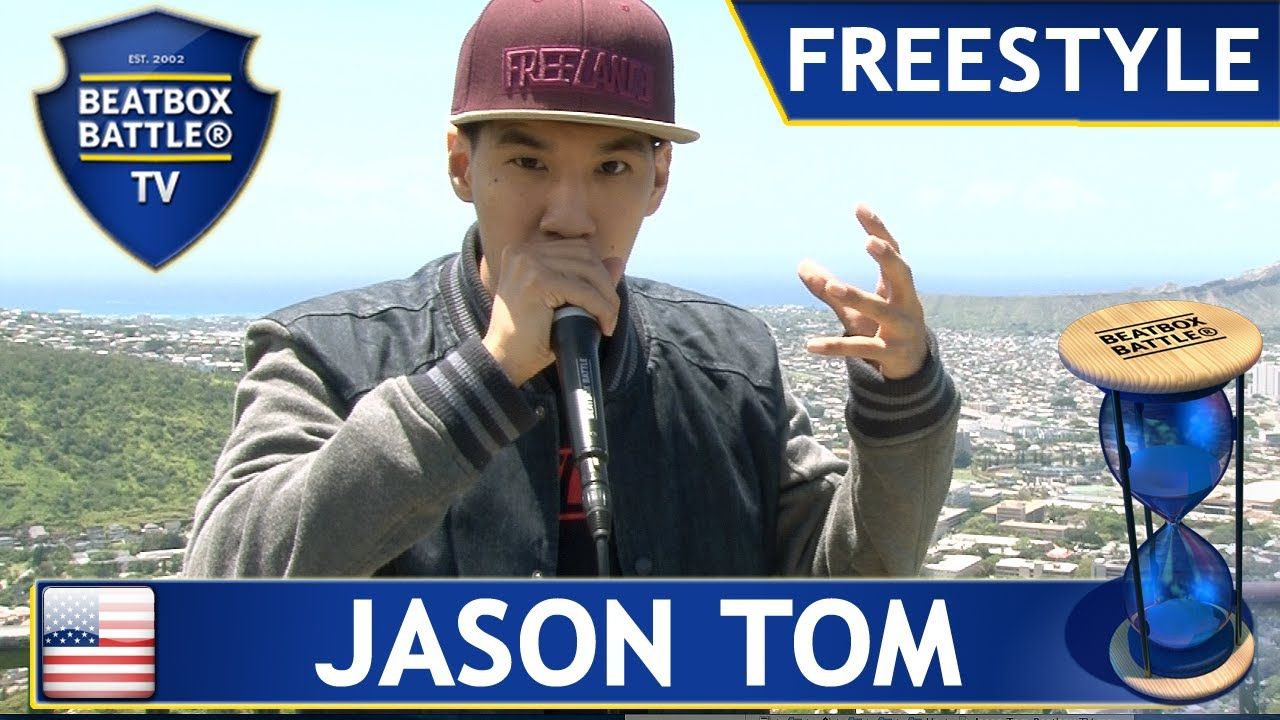 I am grateful to be featured on Beatbox Battle TV.

At that point, I still struggled health wise. I continued to work on it, off camera. Off stage.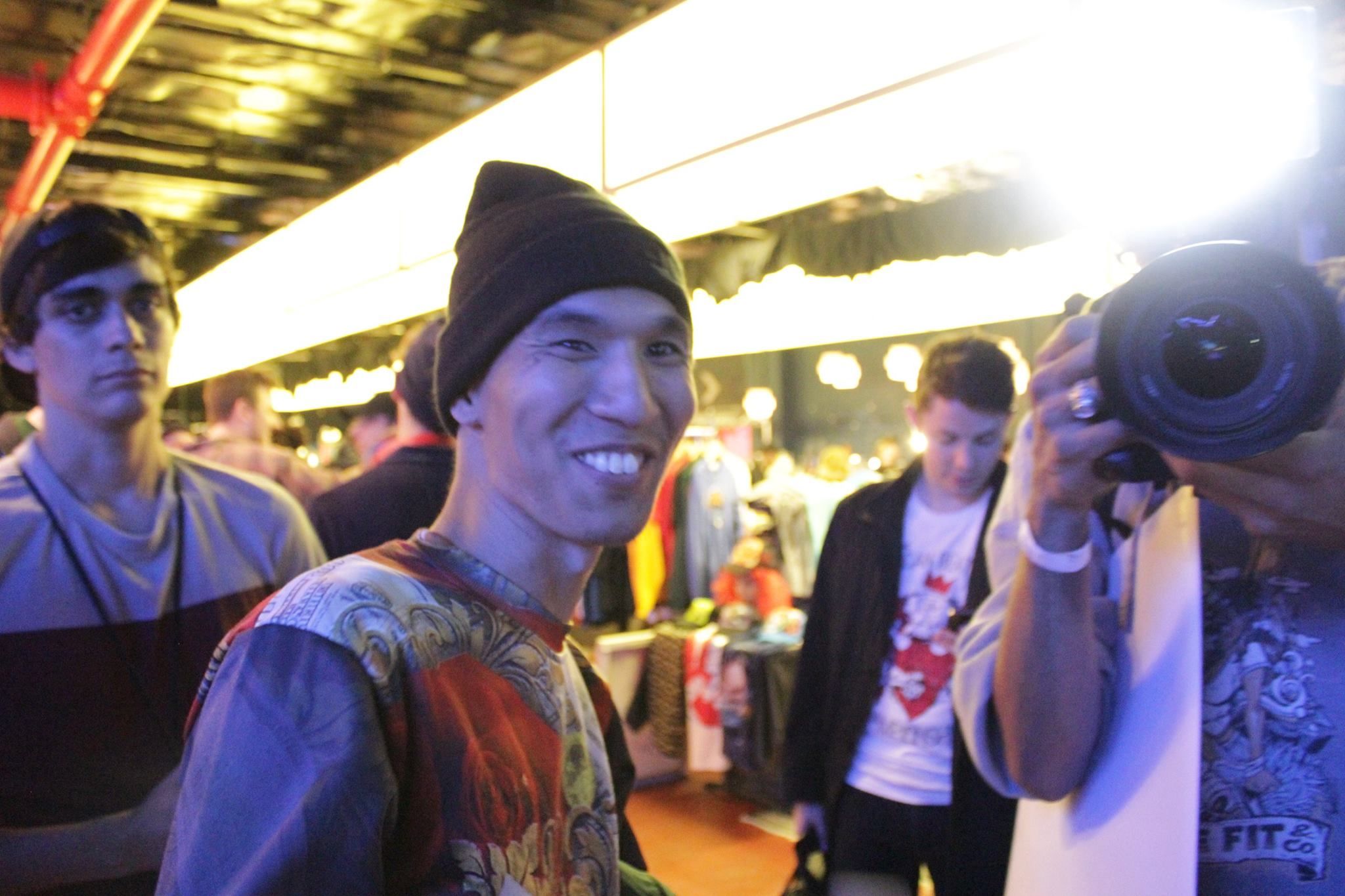 I began to travel again, coast to coast to do beatbox performances in California's Los Angeles and Anaheim, and New York's Brooklyn, and Manhattan. My beatbox groove and coordination was in a flux. My dance coordination, still not there.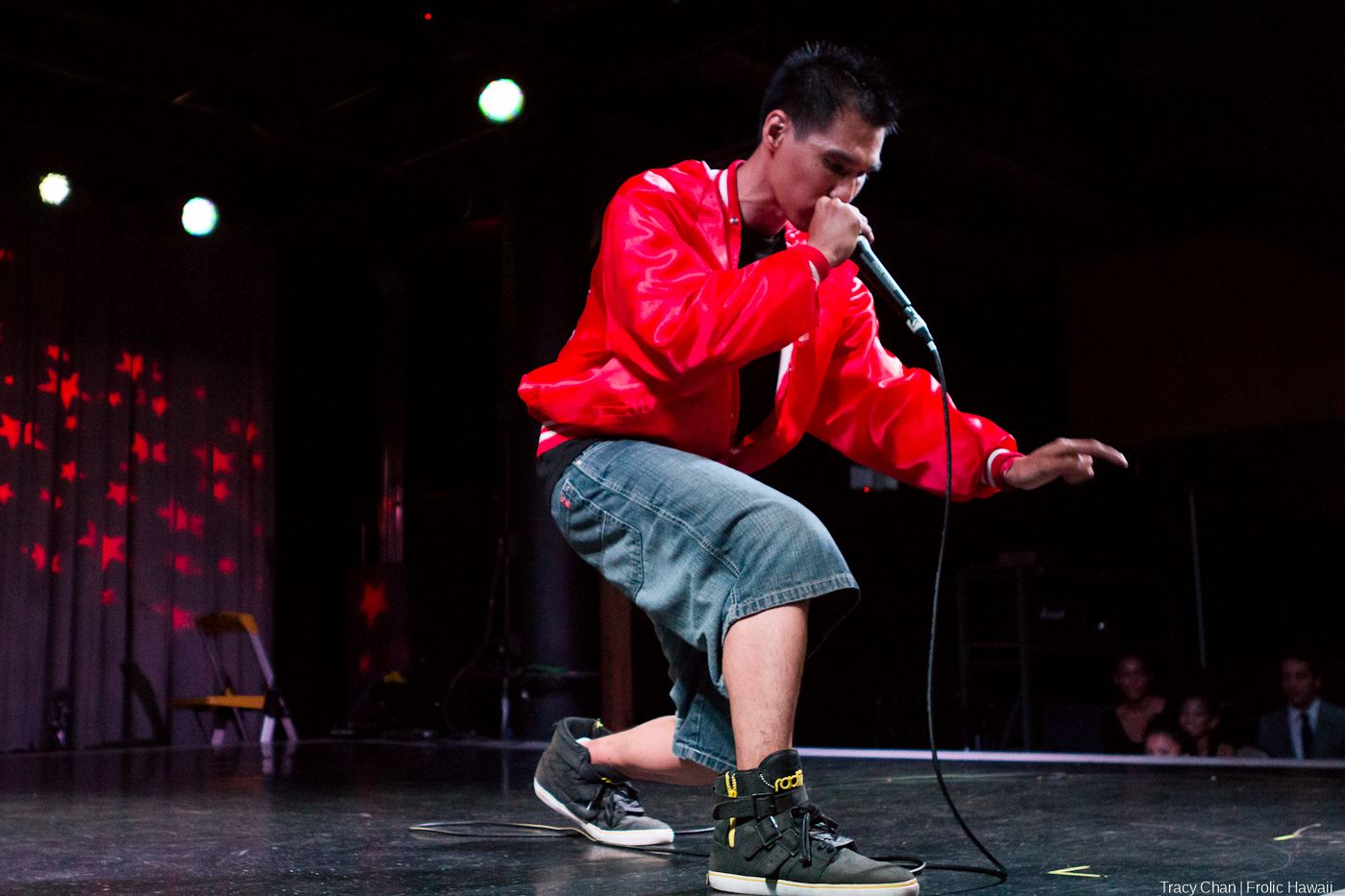 Performed for a children's cancer charity benefit concert.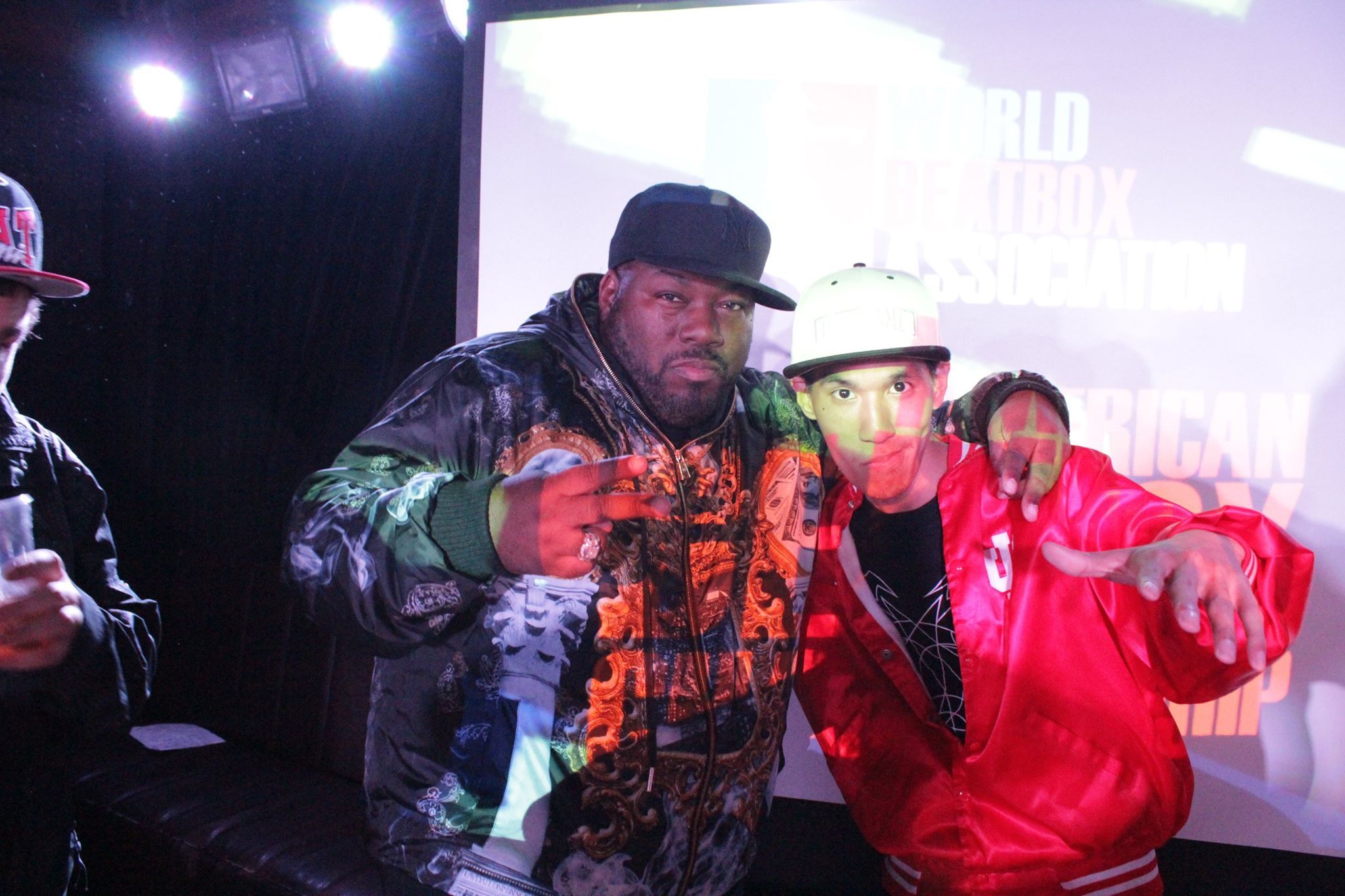 Rahzel the Godfather of Noise and I at Webster Hall New York.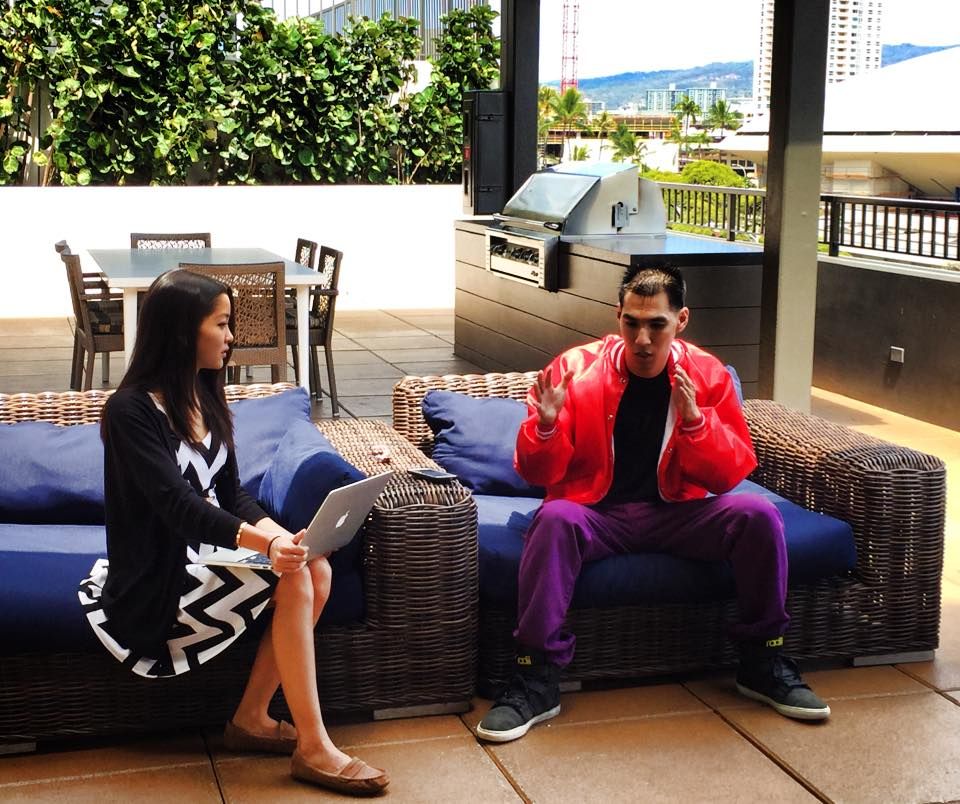 Ellise Kakazu interviews Jason Tom for HNL Flow Magazine.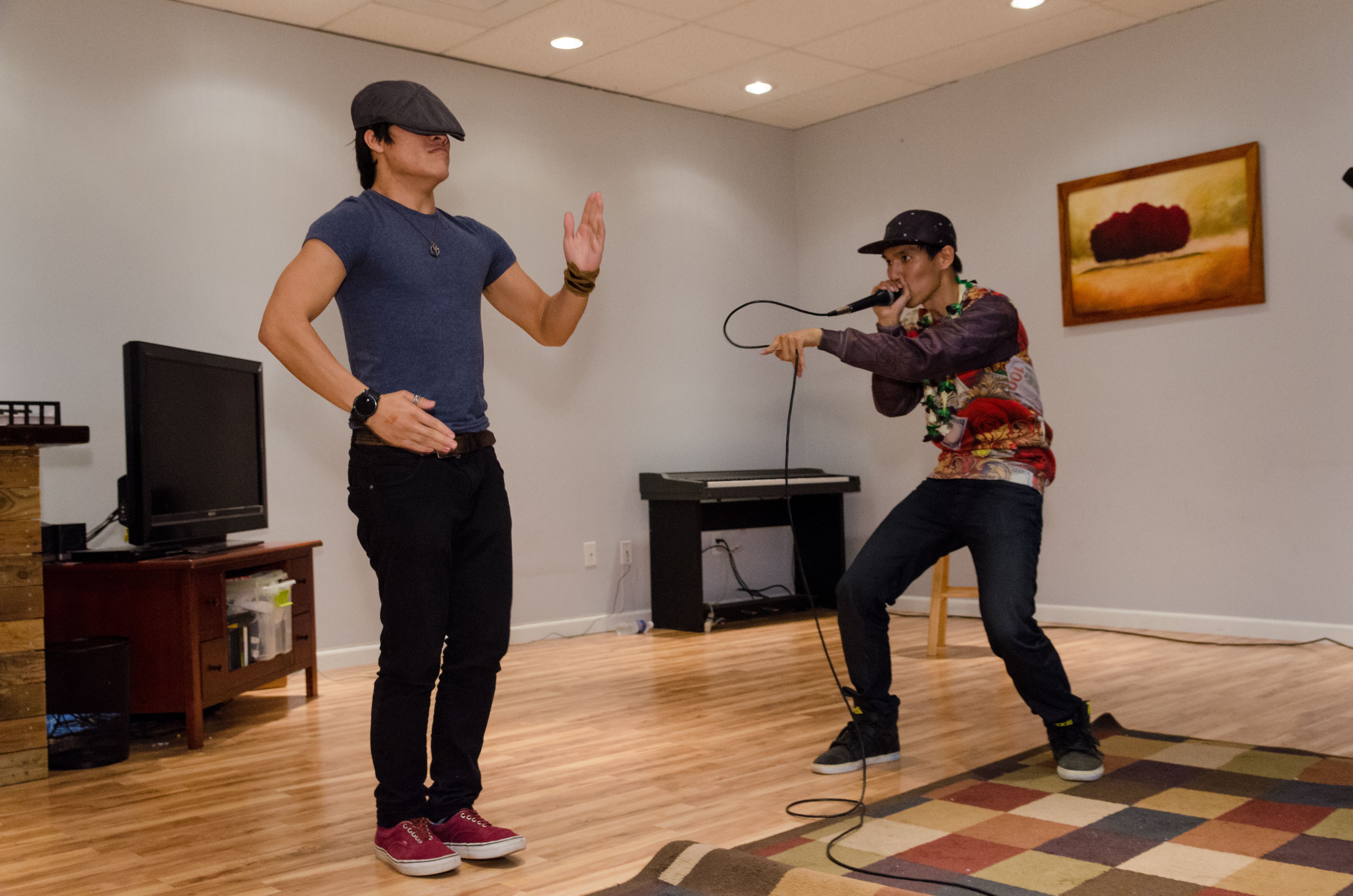 Jamming with Madd Rabbit at my birthday party in Kakaako.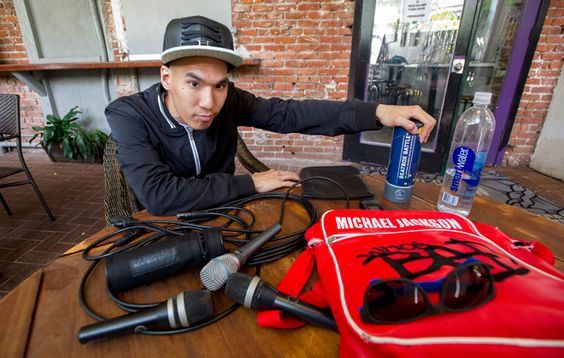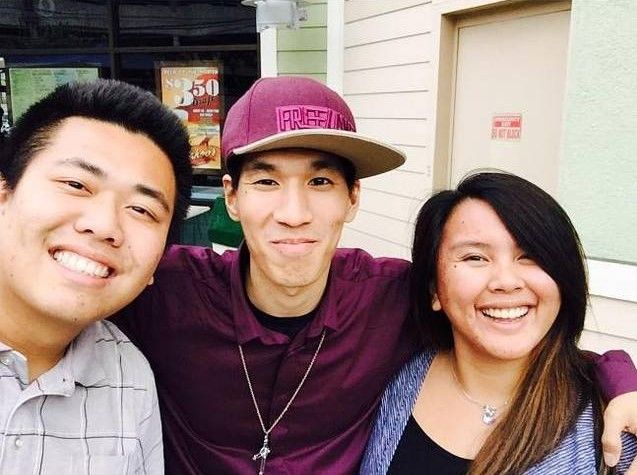 During the worst of these tumultuous years of my life, I would have memory issues like how I would not be able to recall the day of the week. Even when reminded. Even all through this, as challenged and oppressed as I had become, Jesus remained faithful, continued to not leave me nor forsake me. He brought brothers and sisters in Christ to intercede in prayer and cover me with their prayers. The Holy Spirit became the one "tangible" person I can trust all the time, hold onto all the time, depend and rely on all the time even when I could no longer hold onto my "memory" of the day of the week. Jesus is no imaginary friend, and not a fairy tale in my life. Jesus is my friend.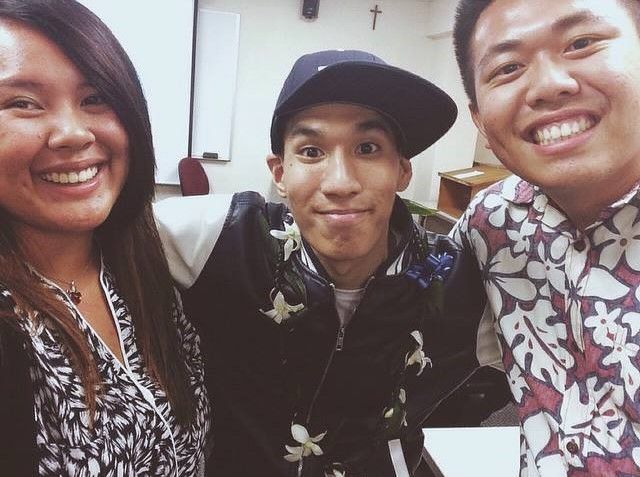 I spoke and performed at elementary schools, colleges, universities, and appeared on television as I prepared to compete as the top 12 performance poet for HawaiiSlam's 14th First Thursdays' Grand Slam Final and the top 150 male beatboxer as Hawaii's all star in the men's solo competition at the 4th Beatbox Battle World Championship. This the season I tried to work on getting back my dance groove and coordination, It was difficult.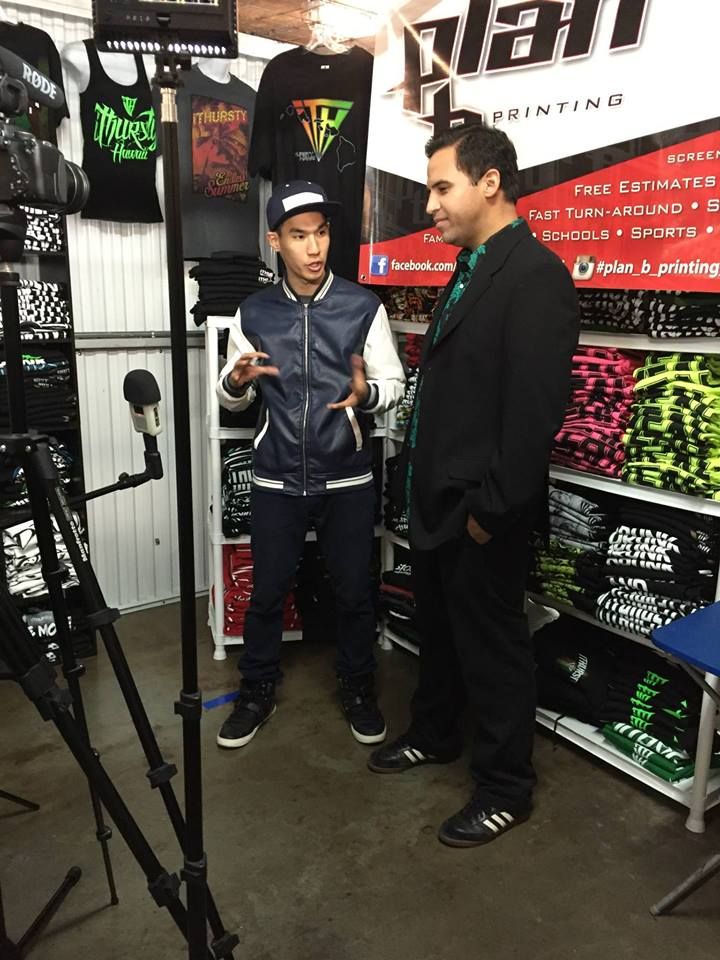 I was unable to appear at both competitions due to severe asthma attacks. My prescribed medicine and cough medicine did not stop nor slow my severe asthma attacks. I discontinued the rest of my appearances of an anti-bullying school tour I performed and spoke on. I took a much needed break. For the rest of that year I traveled and performed not. At this point, I lost all my coordination and ability to beatbox. Even my coordination to dance. I also had an irrational fear of being out in general public or be around big crowds of strangers. The only place I felt the safest was to be with God and to be at church. A safe haven. Jesus is my refuge, fortress, and strong tower.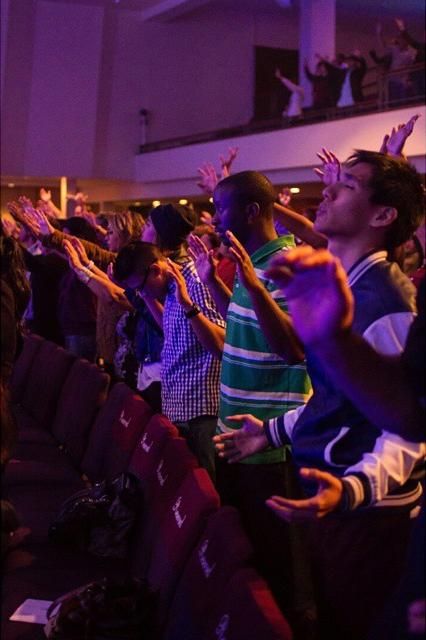 It was then I was at my lowest of lows. I could not even practice my beatboxing nor dance. I felt spiritually broken and decapitated. In the depths of despair, I called out, "Jesus! Help me!" At this point, I felt I was "Job" of the Old Testament. Literally.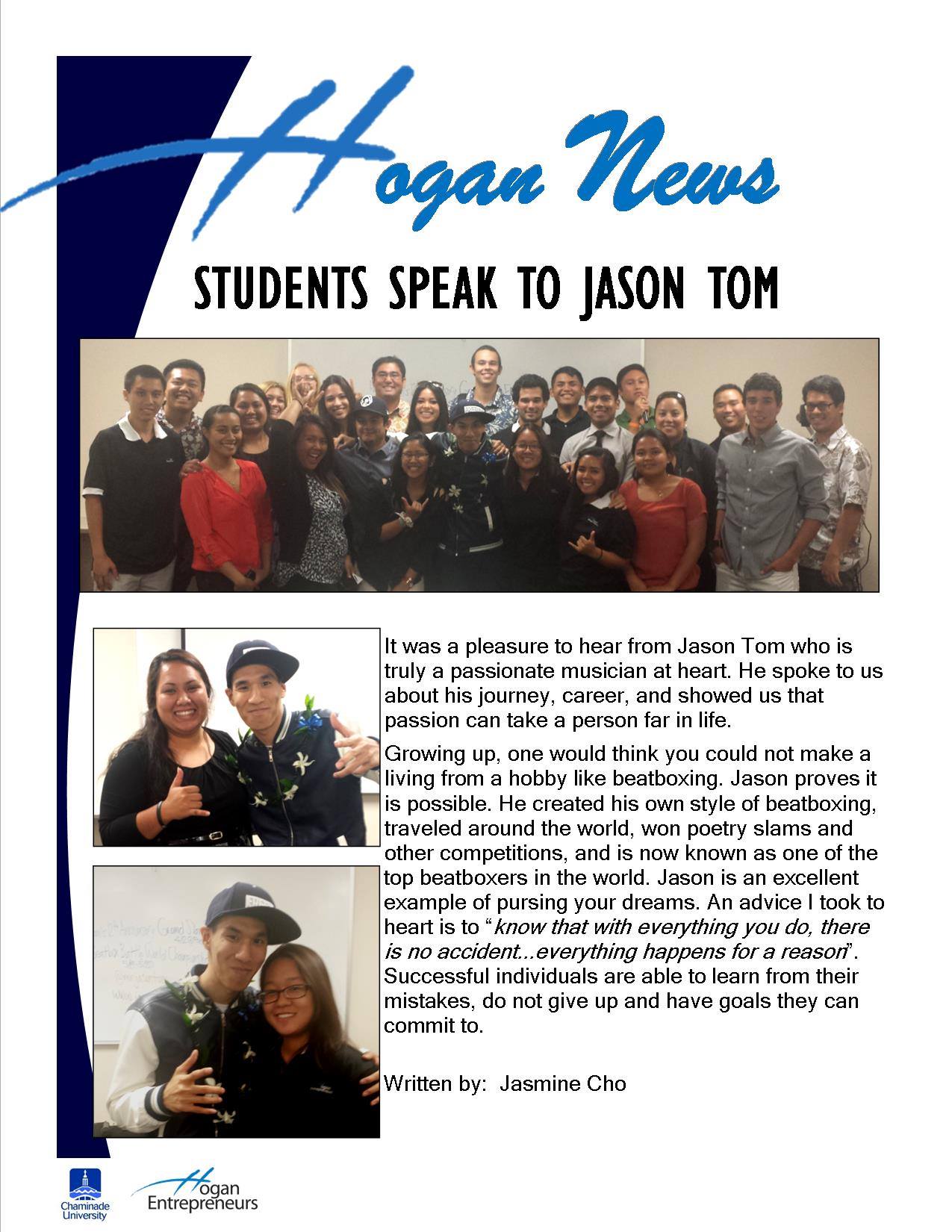 Then I experienced a major health crisis with severe asthma attacks that unknowingly triggered me to relive that minivan collision that near cost my life.

I needed fresh air.
Then my "nightmare" became a reality.
I lost my ability to cross a green light. I'd become irrationally fearful of incoming traffic. Not knowing how come. Fear paralyzed me. I relived my collision.
Thankfully a morning walker assisted me. I asked her, "please, could you help me to cross. I am too afraid to cross the green light on my own." She helped me to cross and assured I would not get hit by a car. She asked if she could call first responders to assist me. I said, "yes, please do." Firefighters and an officer chief checked on me. The firefighters were patient, kind, compassionate, and helpful.

I got asked if I knew the day of the week. I responded, "no, I do not recall the day of the week. That's not important to me right now. I am fighting to get rest and stay alive. Please help me. I need your help."
I was brought to a hospital where I could have complete privacy so that I could get my rest, peace, and quiet. I requested "no visitors." I granted exclusive visiting access for my case manager, a born again Christian. I took as much time I needed to recuperate, regain my health, and strength. This was much needed. The nurses were so helpful.
During that time, I had personal and deep conversations with God. That was one of the best times I got to be with God. God downloaded plans for me, direction for my steps years in advance. For the record, many of which have been fulfilled and are still being fulfilled.

Once I felt I was strong enough to be discharged from the hospital... I established firm boundaries with an abusive phone caller. I discontinued my mobile phone service. Then I was able to focus on being productive in music, rehearsals, tech rehearsals, performances, and productions.

From that day, I've not had an issue with rest. My overall health improved. It was like as night and day.

My case manager was helpful during my time of crisis. I trust him with my life. I am grateful God blessed me with a wonderful, understanding, patient, kind, and compassionate case manager.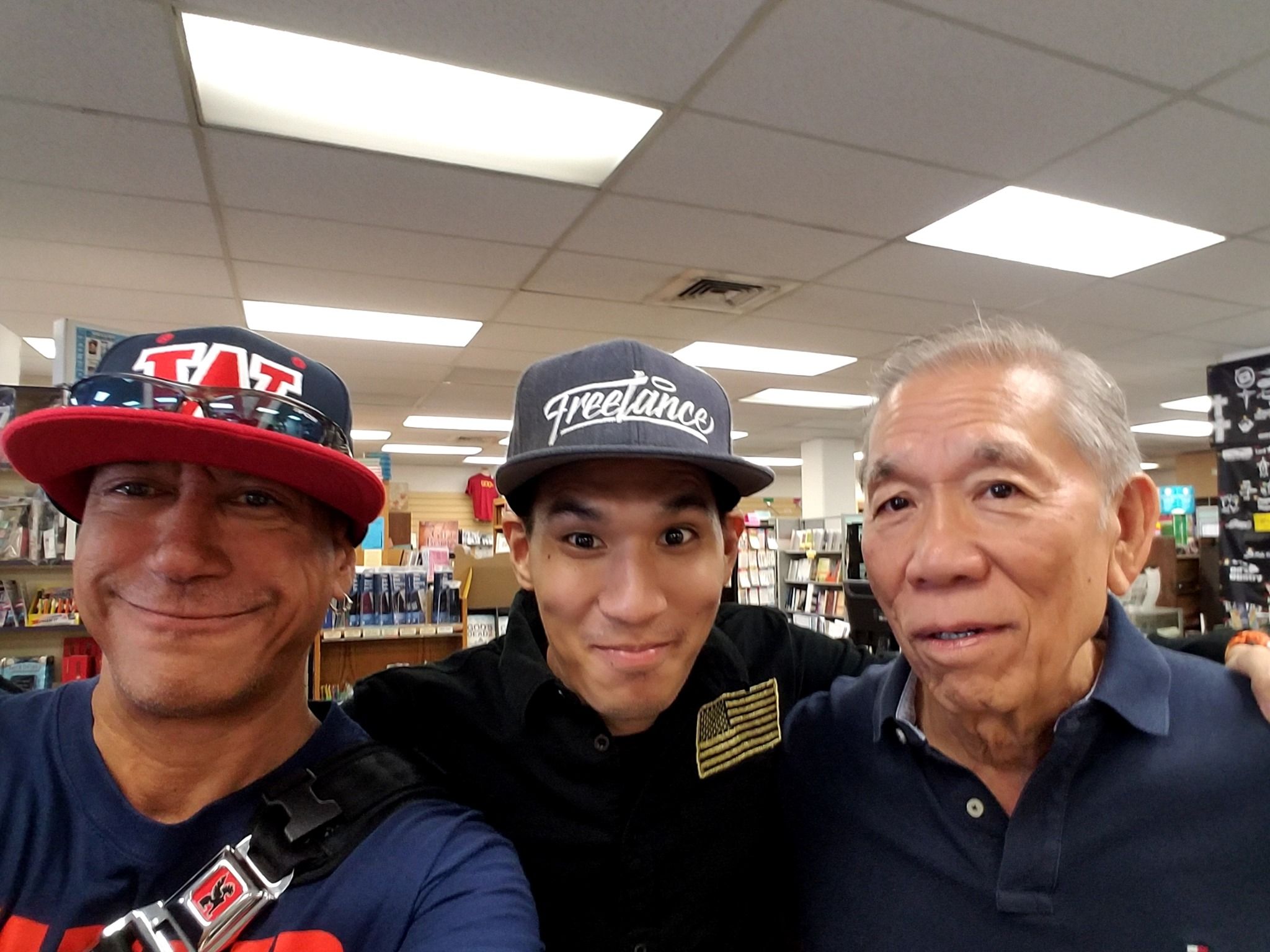 It was in great despair, I grew into the things of God. I no longer had my talent in beatbox nor dance. It was then the Holy Spirit ministered words of wisdom to me. That the Holy Spirit counseled, taught, pruned, corrected, disciplined, guided, restored, resurrected, and edified me to complete life. God began to form, shape and mold my character in Him. My devotional life.... my prayer life... my meditation in the Word of God.... renewing of my mind with the Word of God.... my relationship and intimacy with Jesus grew... over time. I would say this was the best process, though not the easiest process, of my entire life.

God brought me back to thrive in life.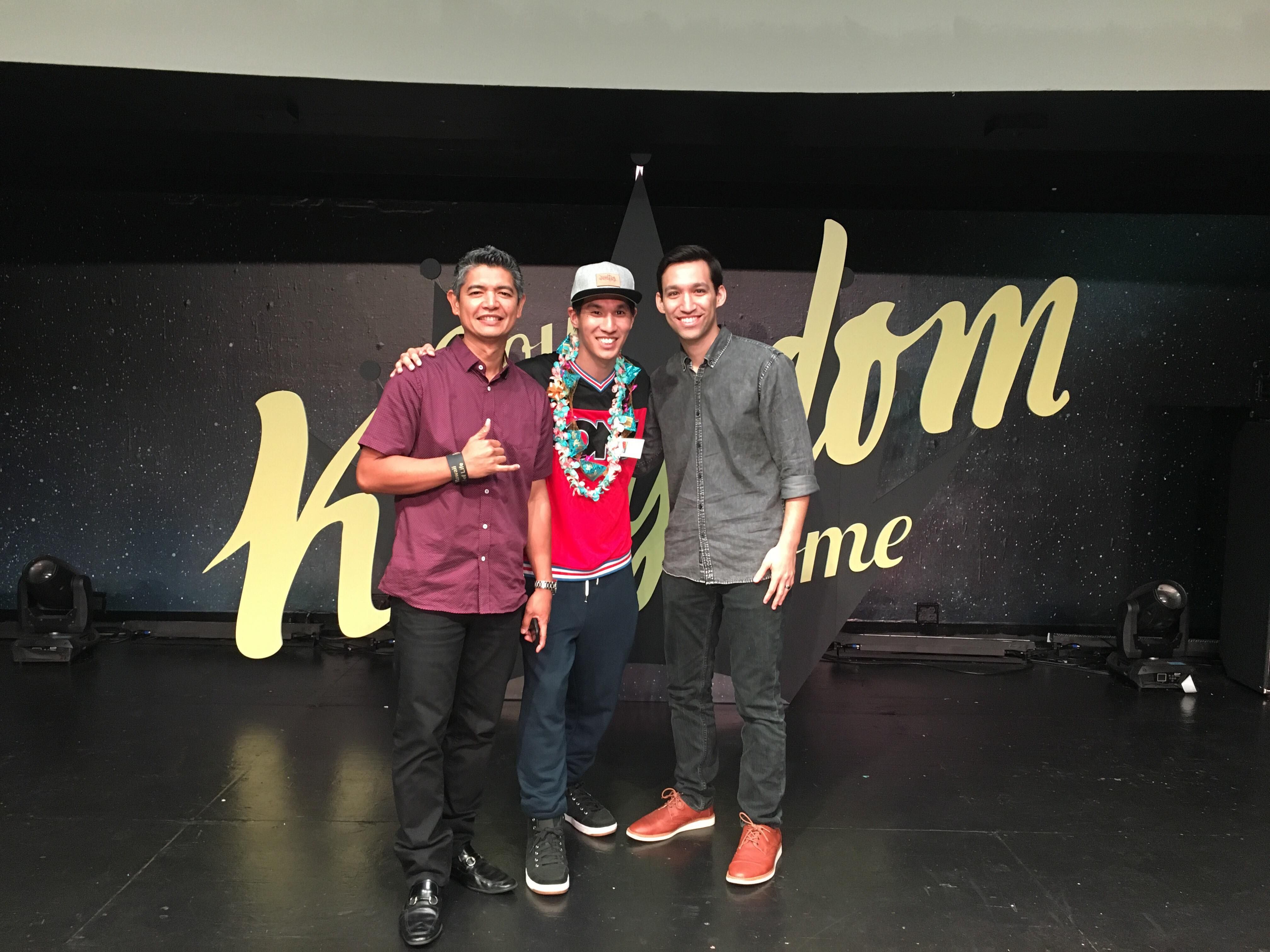 My greatest decision in life, is when I dedicated my life to God and stayed connected to my brothers and sisters in the body of Christ, the church. Attending church, bible classes, weekly Life Groups, prayer were most helpful to the restoration of my complete health. God miraculously reversed the process of my trauma. God is not done and he continues to do a daily and lifetime work in me. I am not a "religious" man. I am a faithful man in God.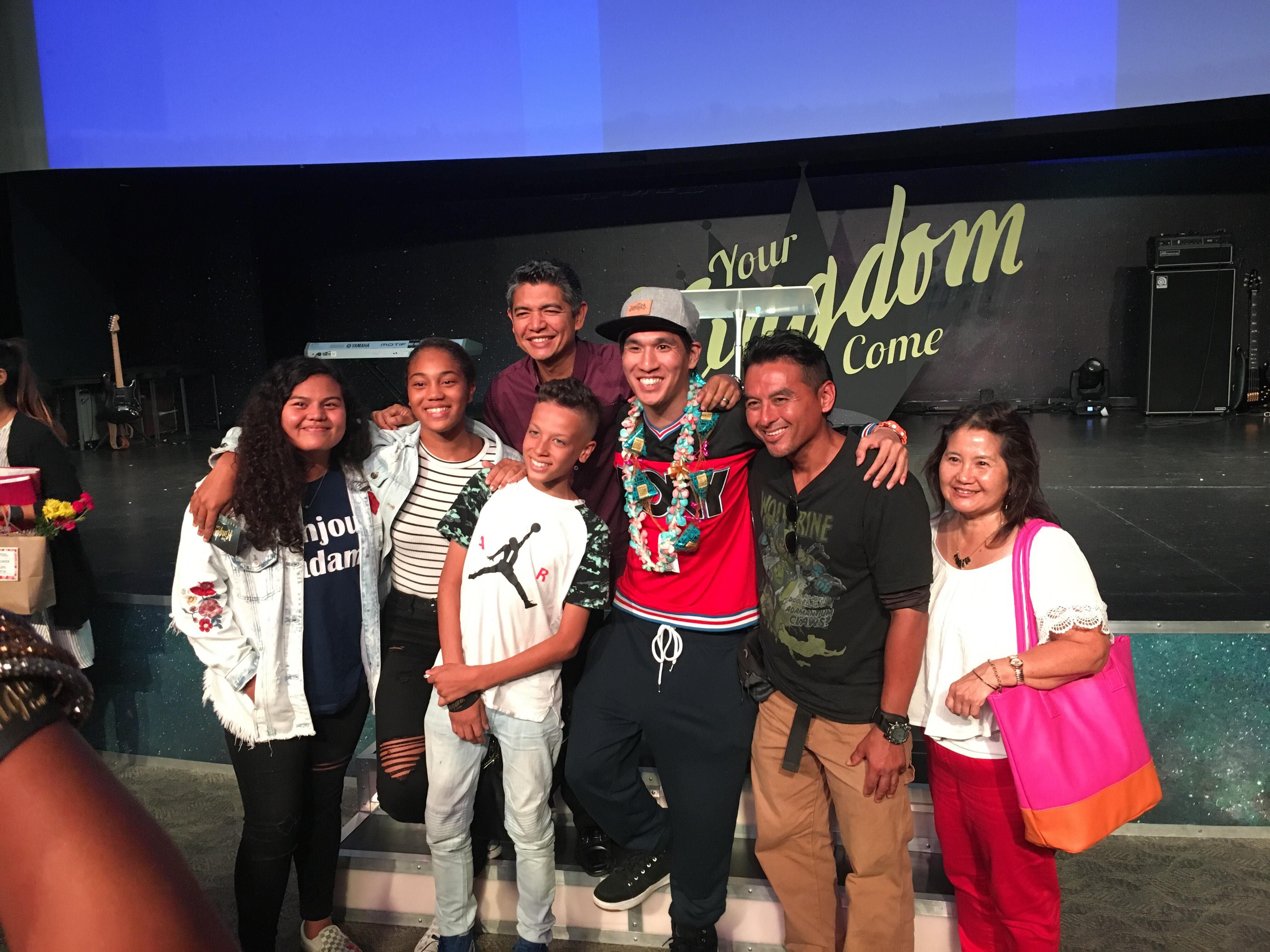 Then one of my sisters in Christ blessed me with Joan Hunter's CD teachings on trauma. I learned so much.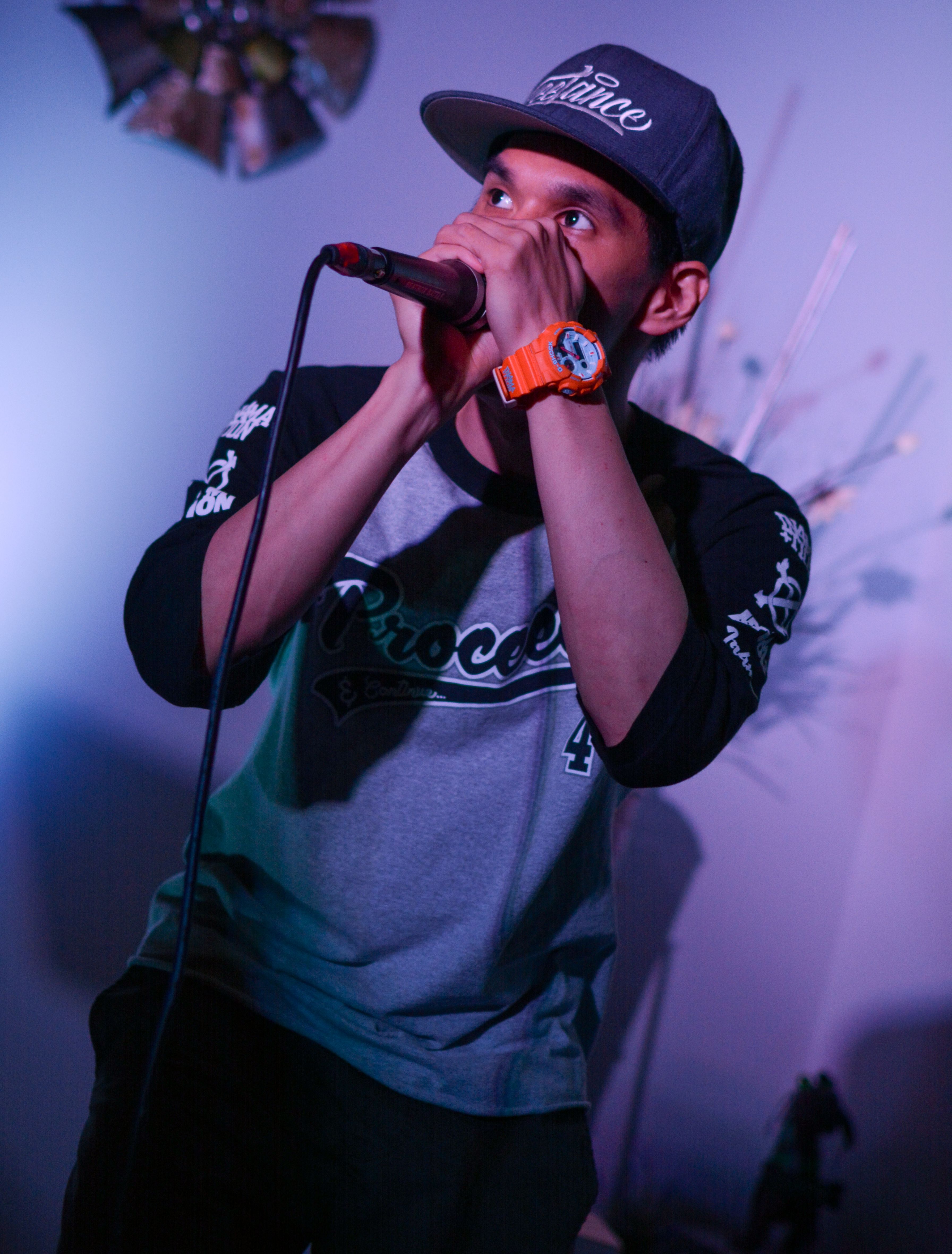 My beatbox ability and coordination began to come back.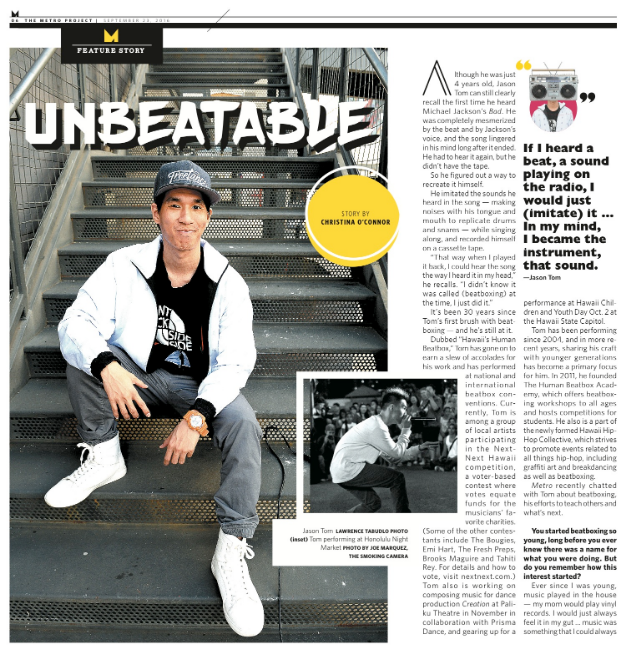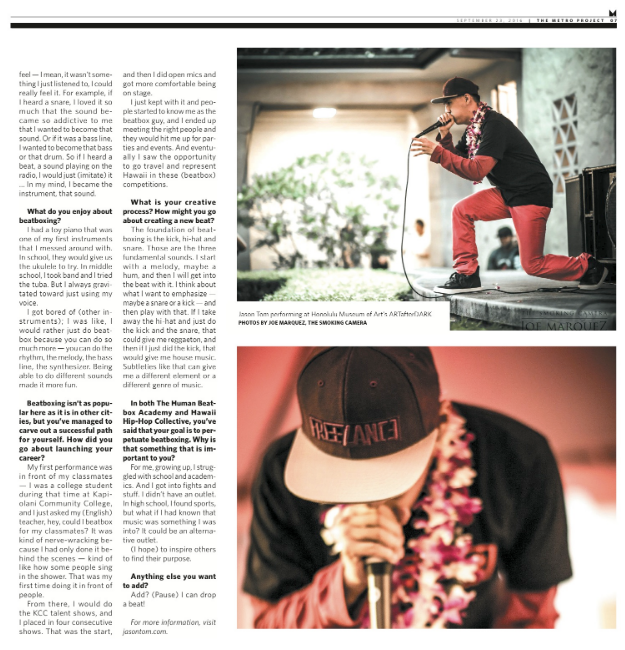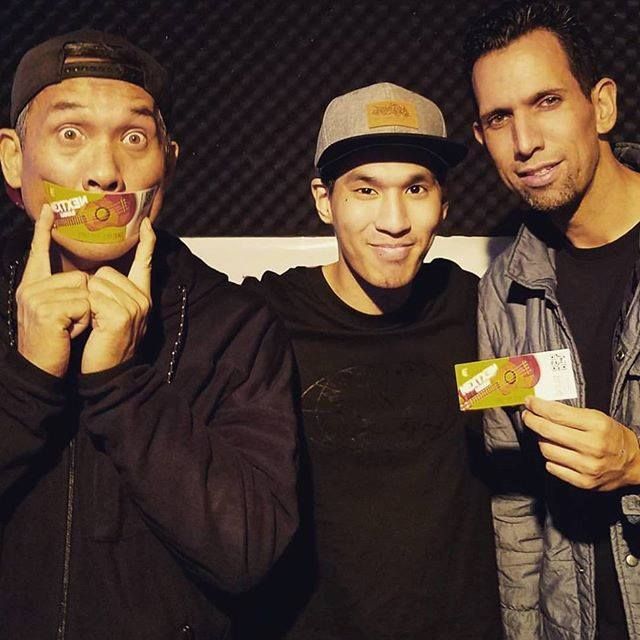 I entered, competed, and became McDonald's of Hawaii's statewide Top 3 NextNext Music Competition Champion.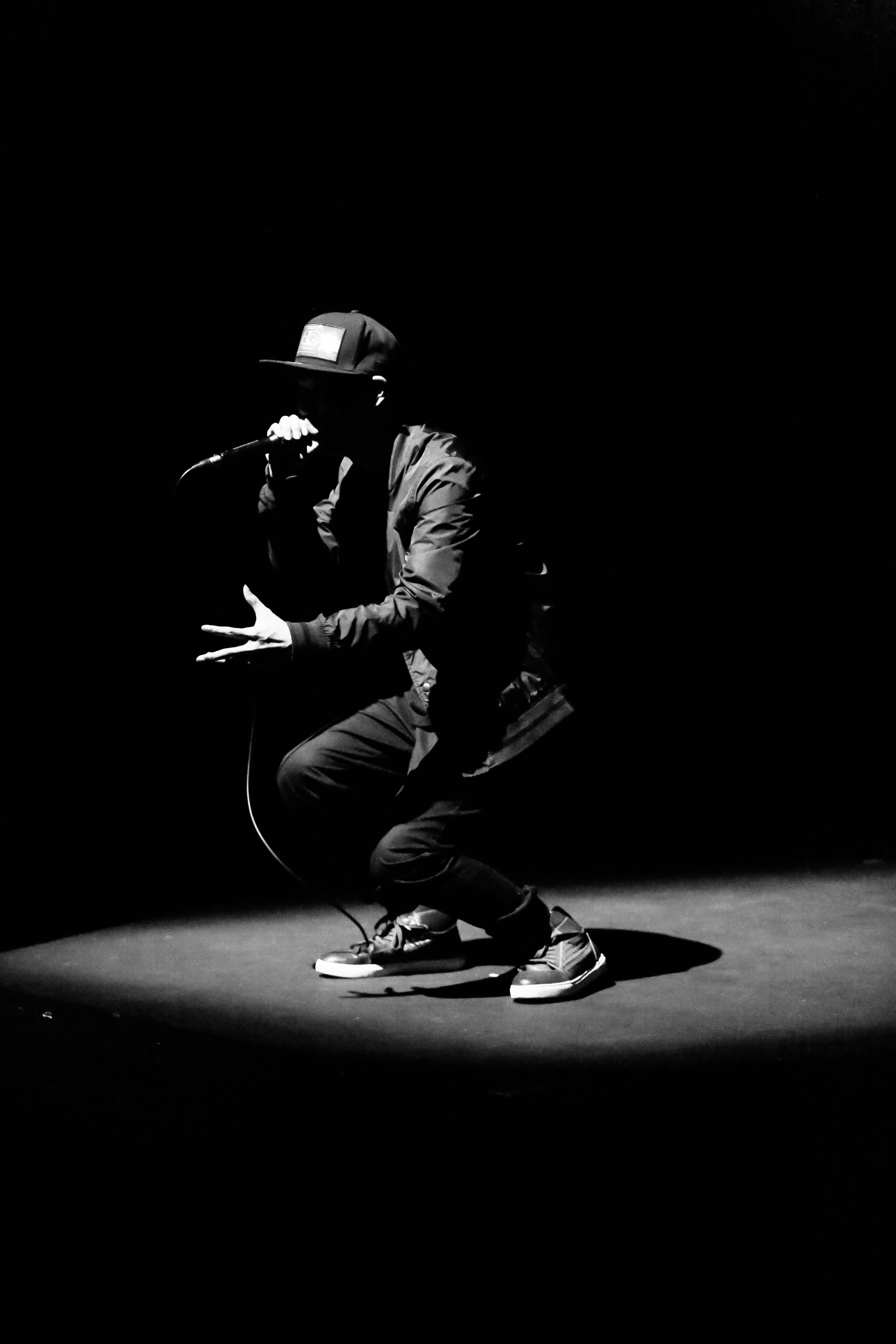 God answered my prayer when I got through my crisis so that I could perform the live music I had diligently composed and worked on for Prisma Dance's Creation production.

It was my dream come true and an honor to be part of the Creation production cast.

Then I got flown out to Sydney, Australia to work on a beatbox project for independent and major companies.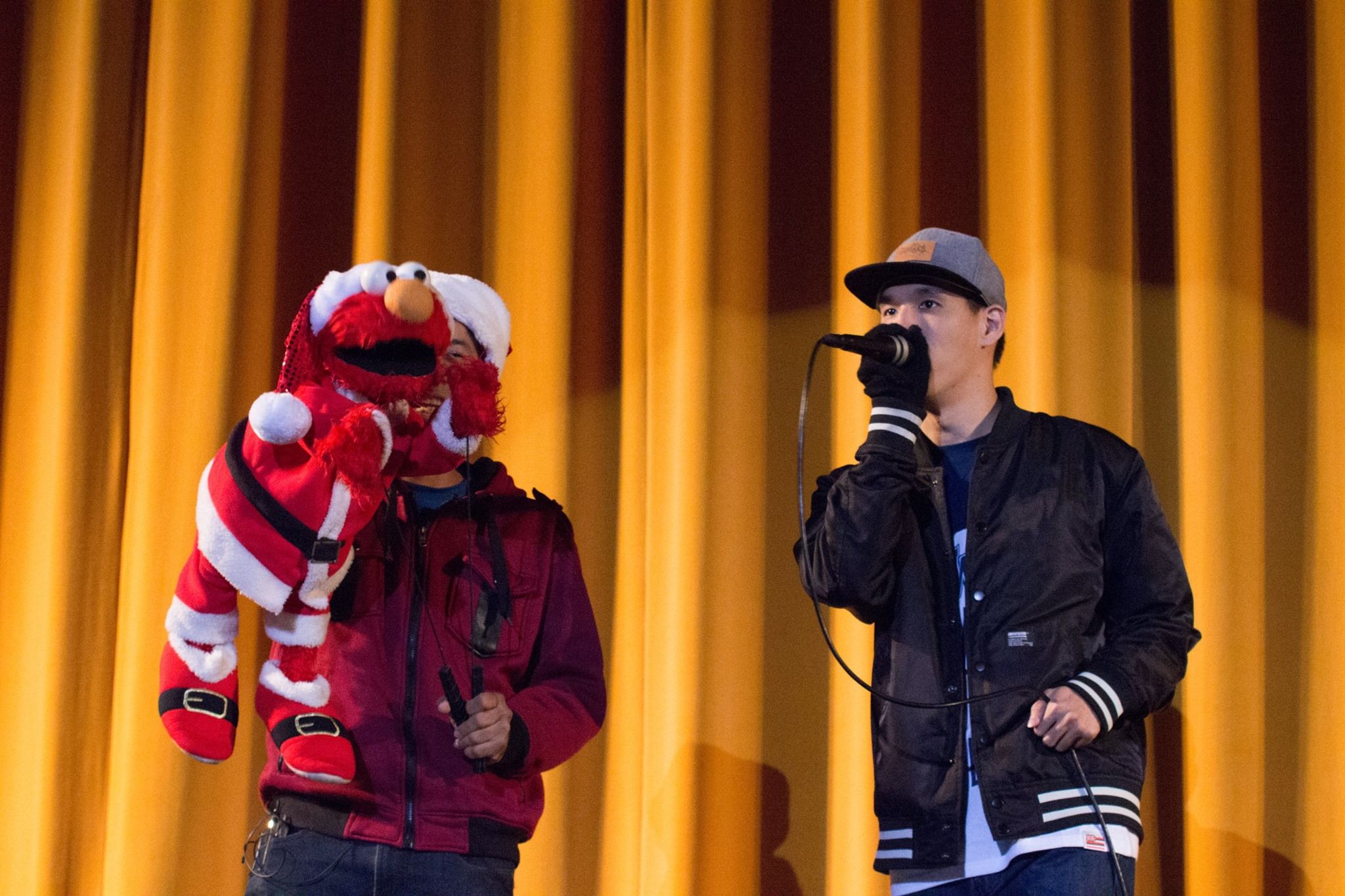 Then I collaborated with Sesame Street's Elmo on the Christmas song "Jingle Bells" at Kaimuki High School Auditorium.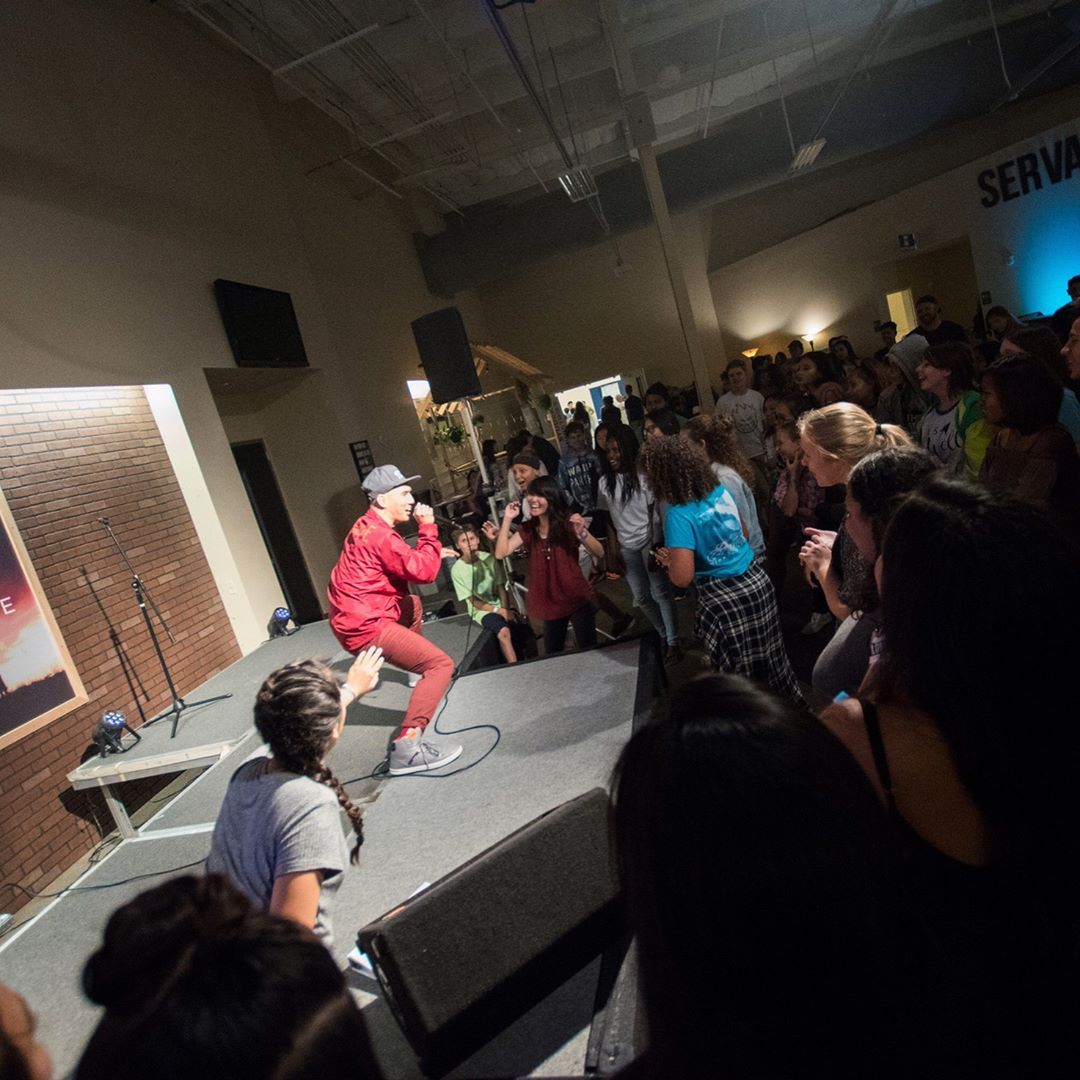 The following year, Holy Spirit helped me to identify my "trauma" triggers and helped me to uproot each one. During my devotional and journal time with God, the Holy Spirit prompted me to look up, "trauma prayer" on YouTube. I did.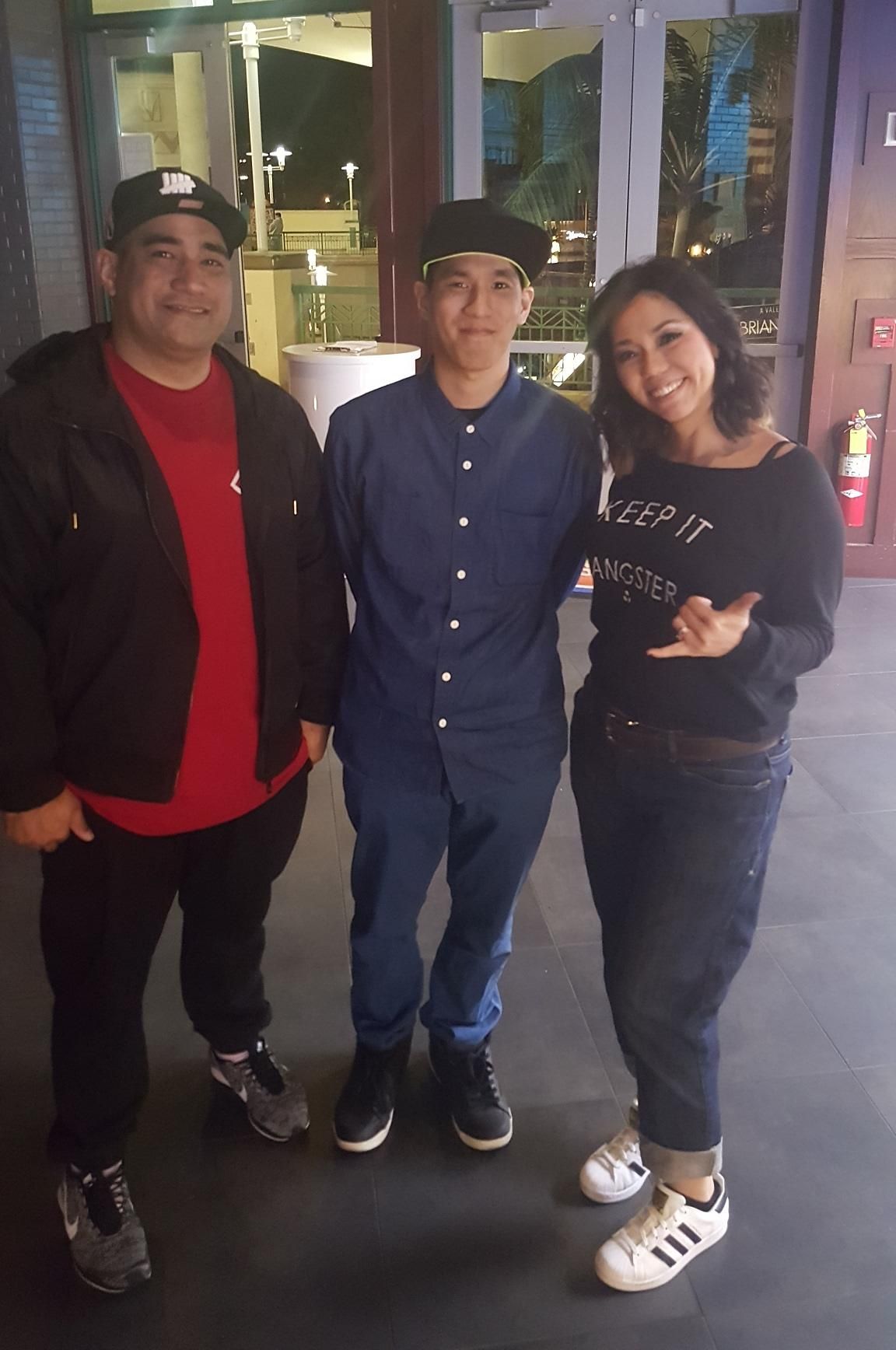 Jim and Pat Banks' "trauma prayer" is the "game changer" in my life. The Holy Spirit then used that anointed prayer to minister to me. Noticeable improvement in my overall health. Then I listened to it a second time. Third time and so forth. The trauma prayer has allowed the Holy Spirit to help me in layers. I've listened to it multiple of times all the way through. My memory as well as my recall and health improved exponentially. Supernaturally. Prayer does work. God does answer prayers. Even while at church, I've noticed I will have a memory lapse week after week that before I did not realize were memory lapses. The Holy Spirit helped me to catch it the moment it happens. The Holy Spirit has been so kind, gentle, patient, and helpful.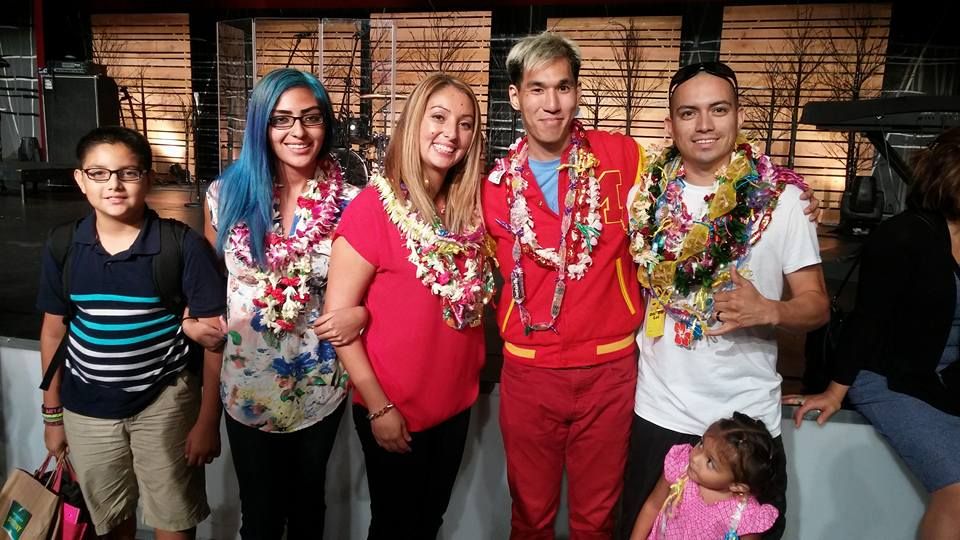 At this point, the Holy Spirit revealed to me the root of my asthma, nightmares and night terrors I've been tormented by during my childhood, adolescent and adult years. For the longest, I did not know how to articulate my "night terrors." The Holy Spirit prompted me look up one of my reoccurring and distinctive nightmares. I discovered, after the fact, that specific nightmare is consistently linked to individuals with "Post-Traumatic Stress Disorder." Unfortunately, the doctors nor counselors I saw previously were able to identify that. What they thought? They were way off the mark and their advice caused me more harm than help. The Holy Spirit though? He hit the bullseye and nailed it on the cross of Calvary. The Holy Spirit's counsel led to my breakthrough in my health and benefitted my well being, and peace of mind.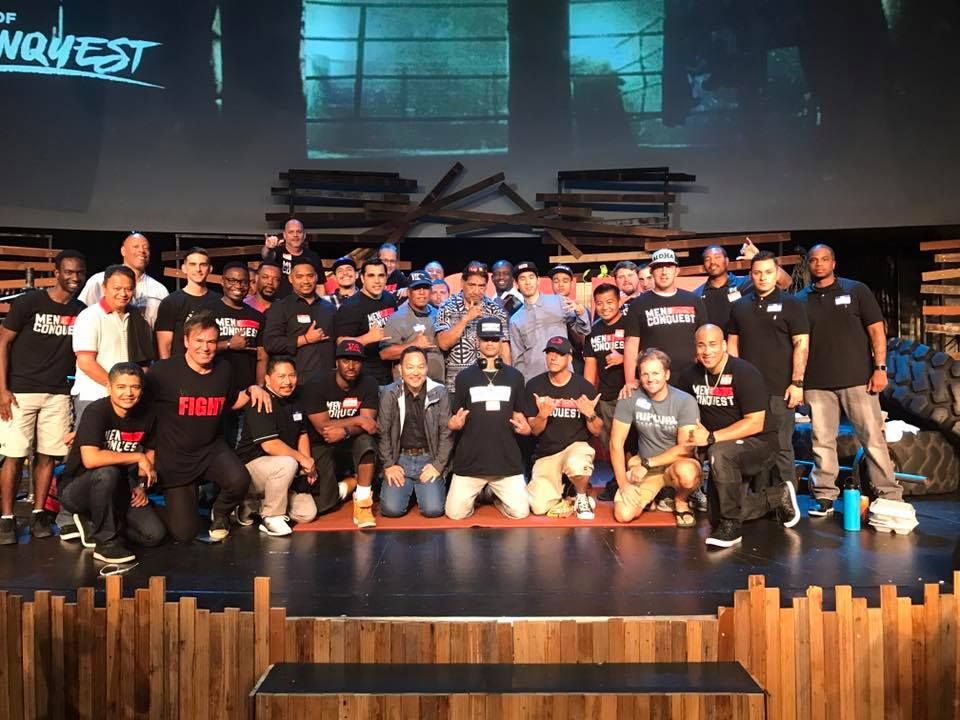 The Holy Spirit then encouraged me to pull from my "math background" so that God will do more than get to the square root of the issue with me. That He would work alongside me and help me. God went above and beyond to help me get to the seventh root of my complex trauma. Tenth root. Eleventh root. And so forth. The Holy Ghost counseled me to assist me how to identify the root causes of my asthma attacks, memory lapses, complex trauma triggers, nightmares, and night terrors. He instructed me to "journal." To explore. Go there. Go deep. Learning about complex trauma has brought insight, clarity and answers to unanswered questions I've had for nearly my entire life. Thank you Jesus for sending your Holy Spirit!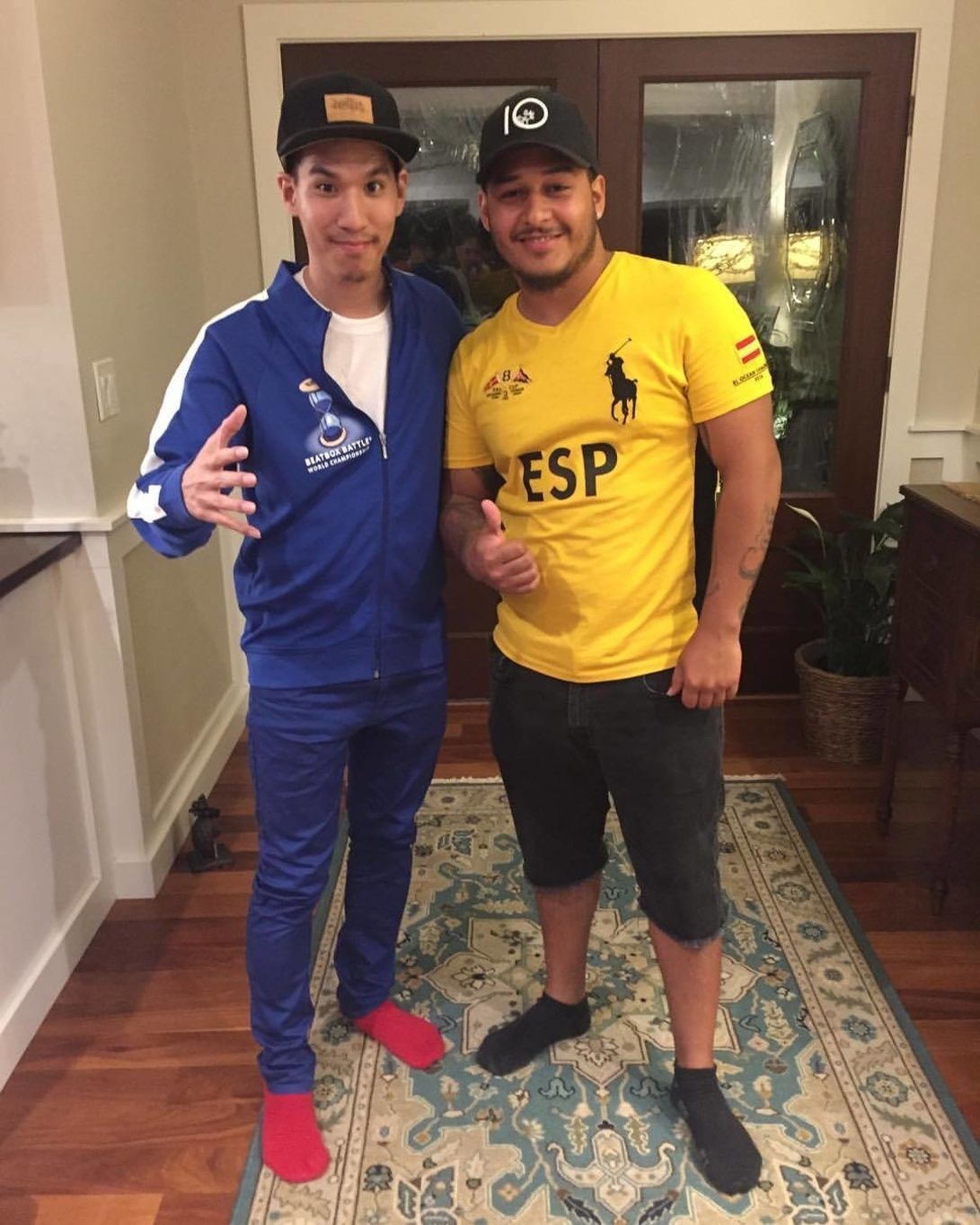 Then, I learned about my daily chronic stressors. When the Holy Spirit unraveled it... that was the breakthrough I needed. God answered the toughest questions. There was not a question that were "off limits" for God nor too difficult for Him to answer. The Holy Spirit counseled and guided me daily how to not hesitate to ask him anything and everything, at any time. How to hear His voice in alignment with His Word and how to yield to His words of wisdom. And not yield to my own accord nor yield to what is contrary to the Word of God. And that the voice of a stranger I shall not follow. The application to the Word of God in my life has paid dividends in my overall health, memory and recall. I also got back into exercise, another "game changer." God continues to do a real work in me today.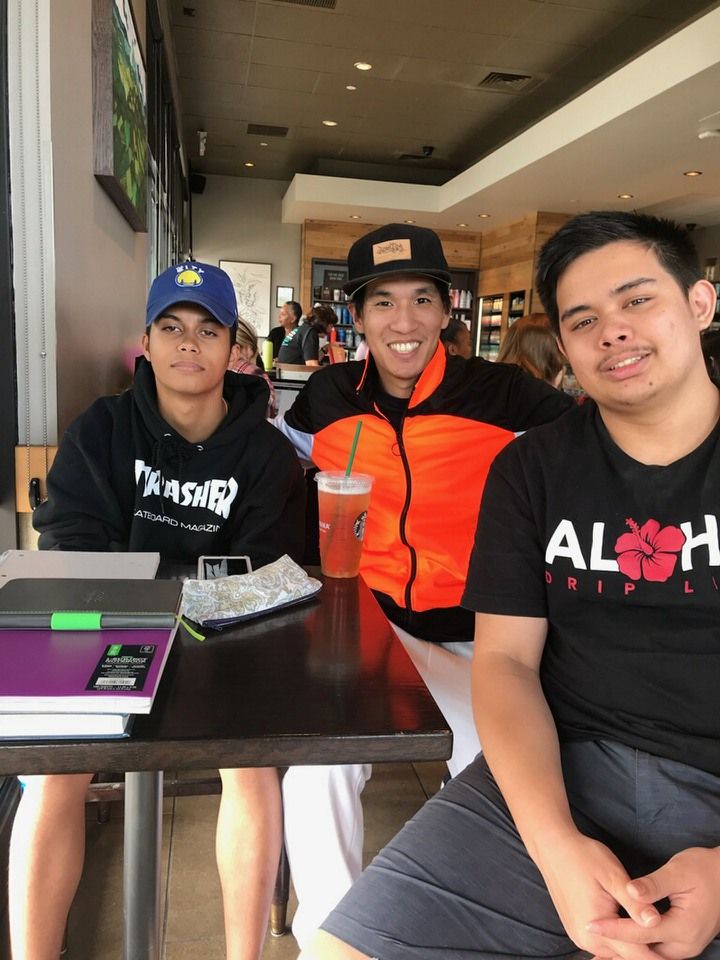 Having stepped aside from math teaching and coaching for six years... God wanted me to get back into it. I did and began to math coach students throughout Kapolei, Mililani, Kaneohe, Honolulu, and Aiea.

In one of my final conversation with my father.... I found out that it would be one of my father's final wishes for me to continue and honor. God answered my father's prayer in advance. At my father's bedside, I assured my father that I've fulfilled it and I've got the math covered. At that point, I was working with just two students, one in Aiea... one in Honolulu.
Then my Dad asked about my beatbox career... I assured him that he would be happy.

Then my Dad asked if I've found my wife and gotten married.

I responded, "Dad, I am in no hurry nor haste. I am working with God to be the man that God has called me to be. Dad, it's all in God's timing. Not mine. Not ours.

I love you Dad! Jesus loves you, Dad. Jesus loves our family."

My father smiled. Weeks went by... I will not forget when my father went to be with the Lord on Father's Day. Not a day goes by that I do not, not miss my Dad.
I will fulfill your wishes Dad! I promise. I love you. I miss you.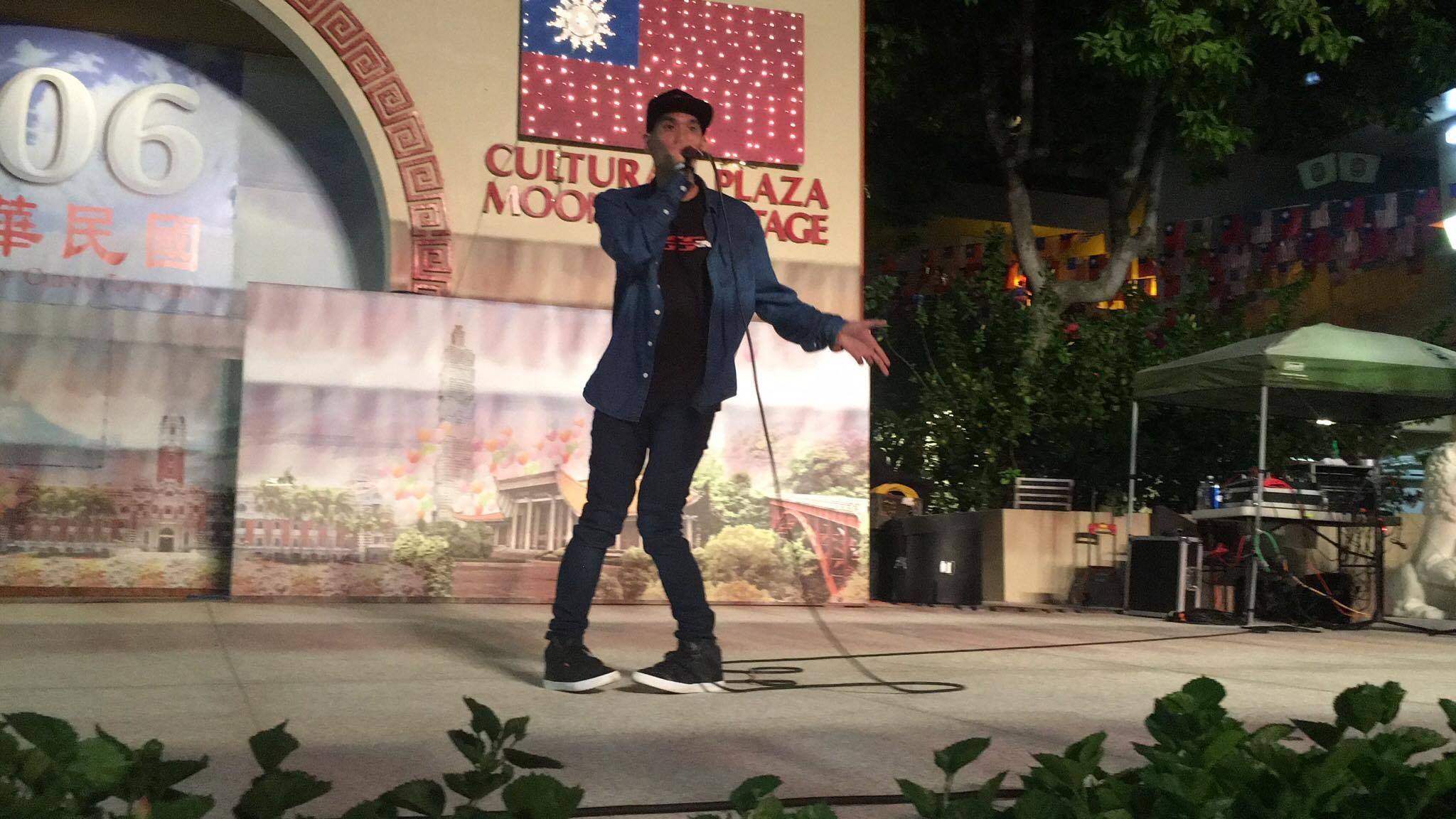 Following my father's passing, I honored my Dad in this performance. My beatbox and dance reunited together with me on stage in honor of my father. God first restored me to full health. In God's timing, He restored my health, family, beatboxing, math, and dance. In that order. Restoration in my family was my biggest prayer I interceded for on behalf of our family for many years. I continue that prayer today.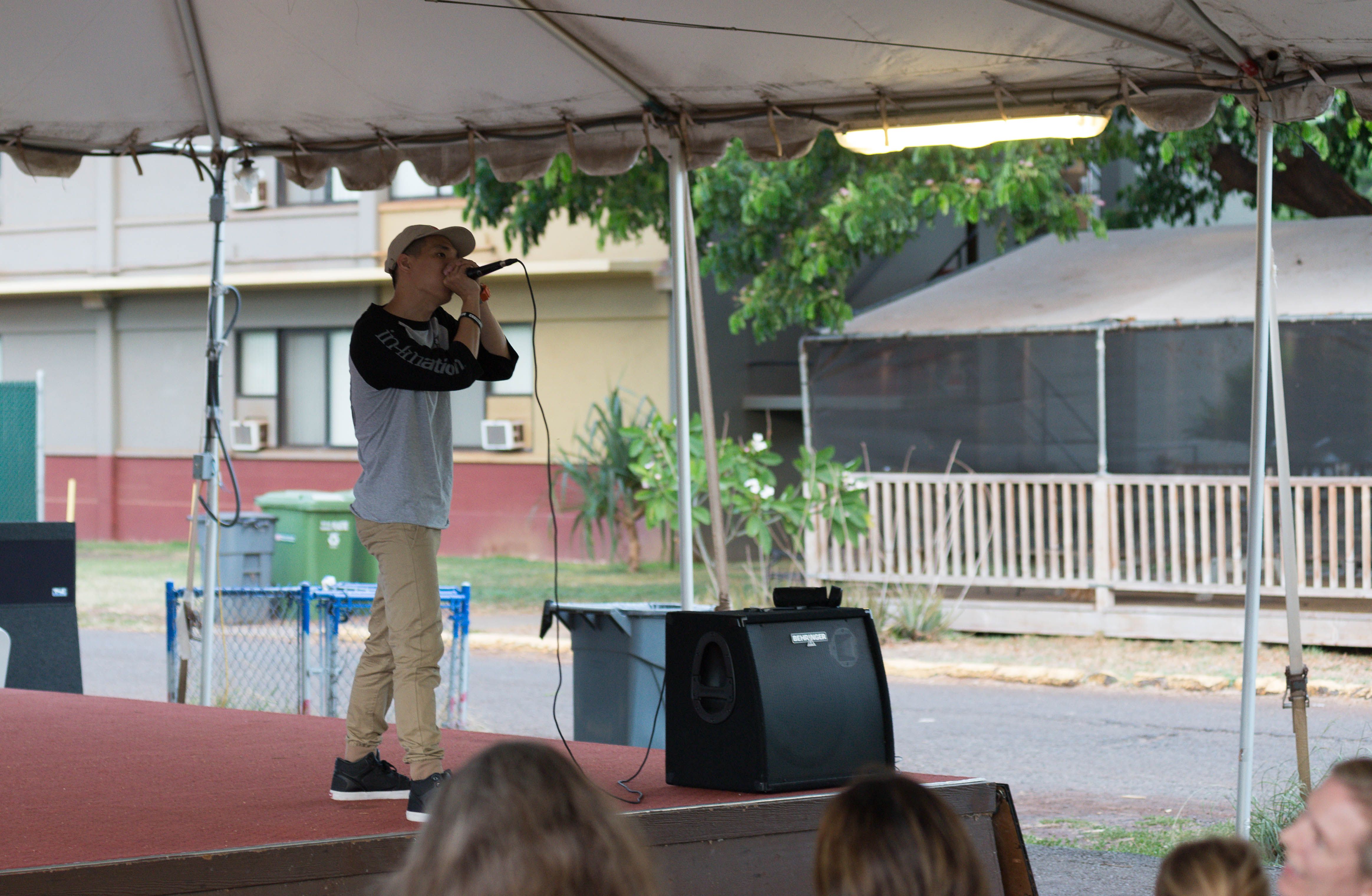 Prisma Dance and I volunteering at US Veterans Barber's Point.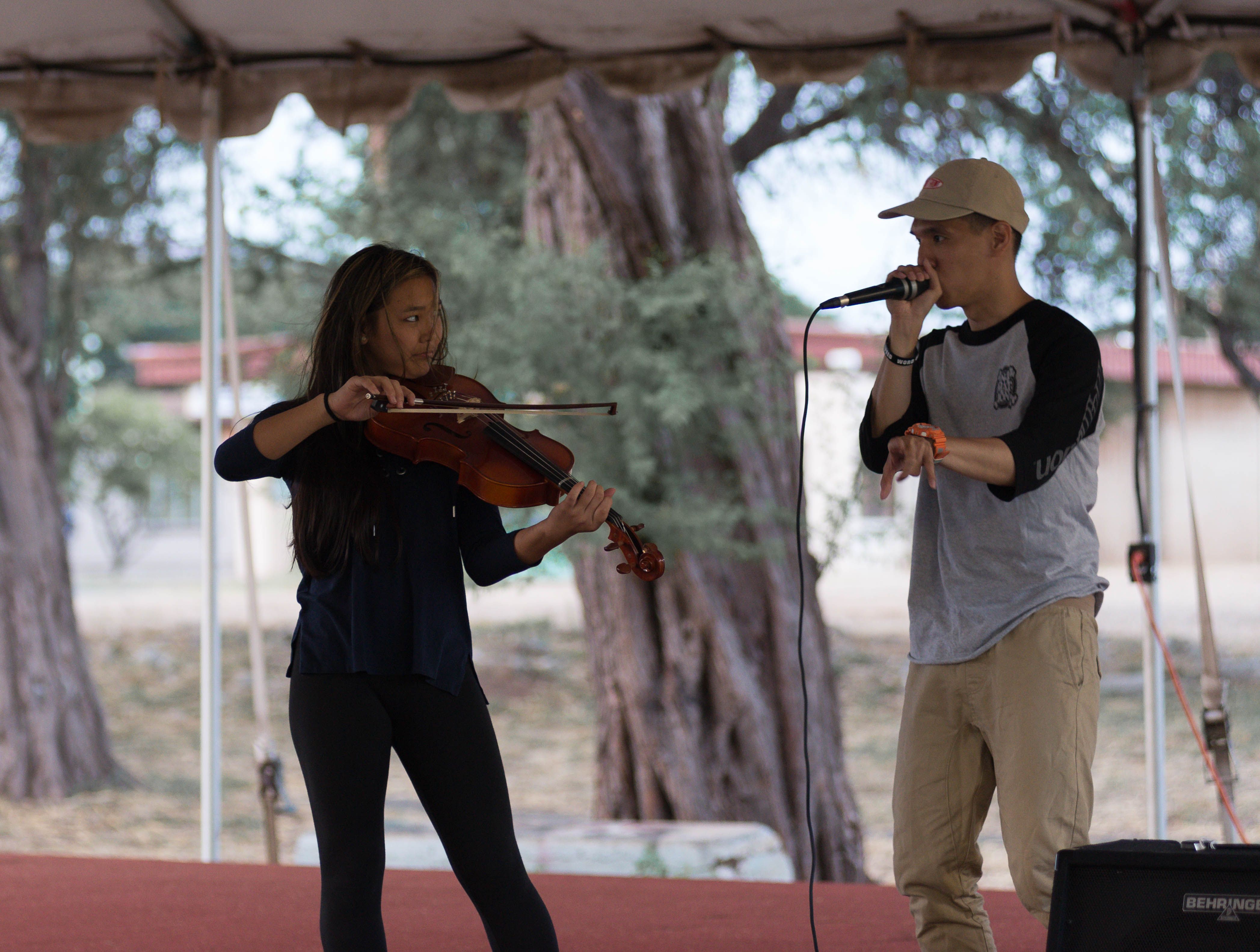 Violin and beatbox collaboration at US Veterans Barber's Point.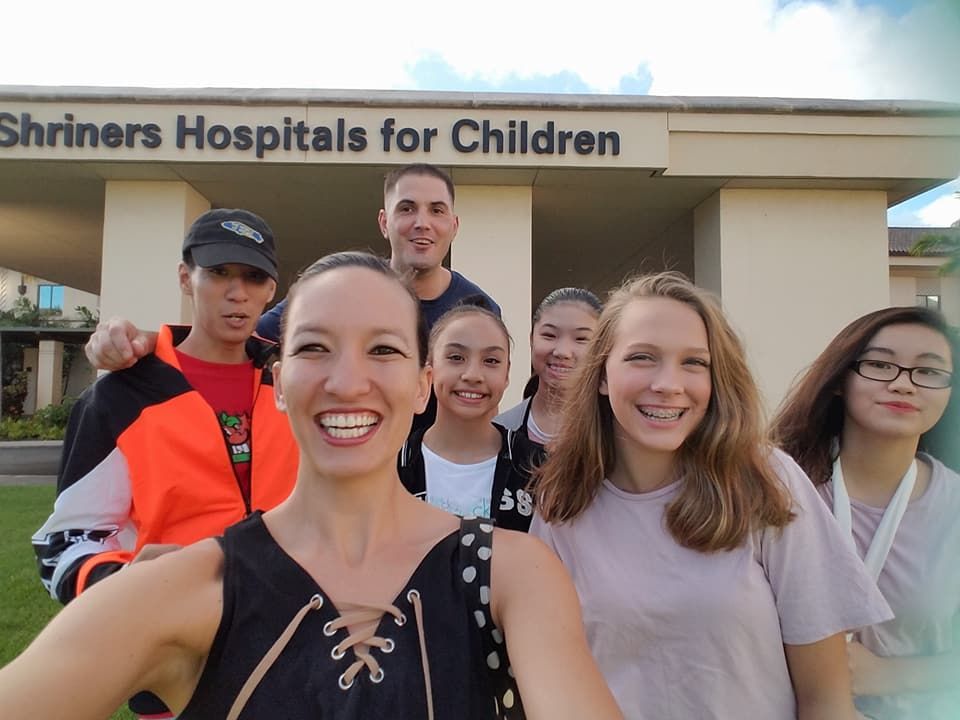 Prisma Dance and I volunteering at Shriners Hospitals for Children.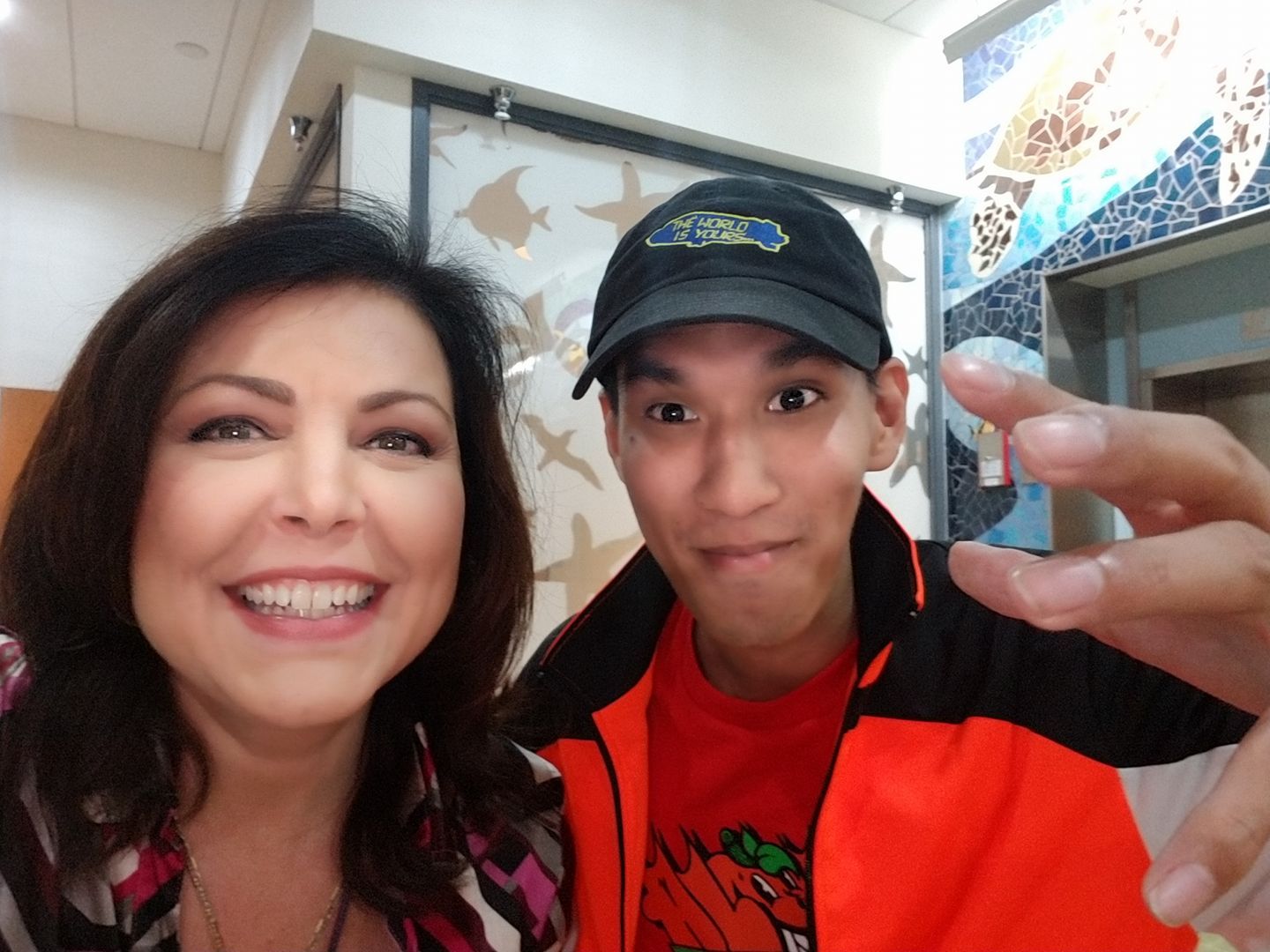 Angela Keen and I with Prisma Dance at Shriners Hospitals for Children.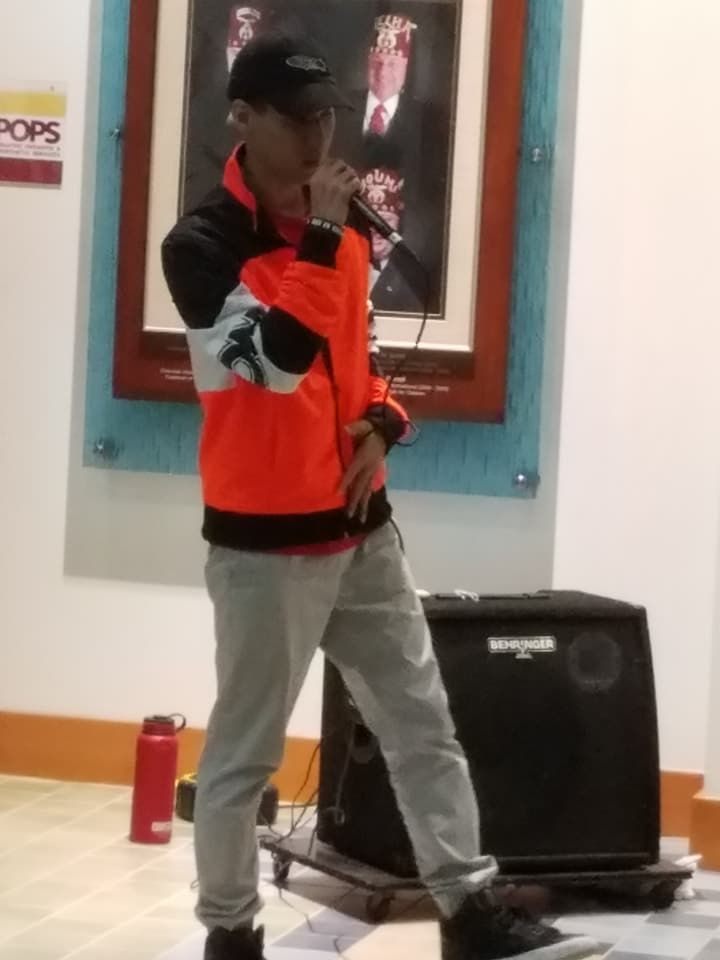 Rocking a free beatbox concert for Shriners Hospitals for Children patients.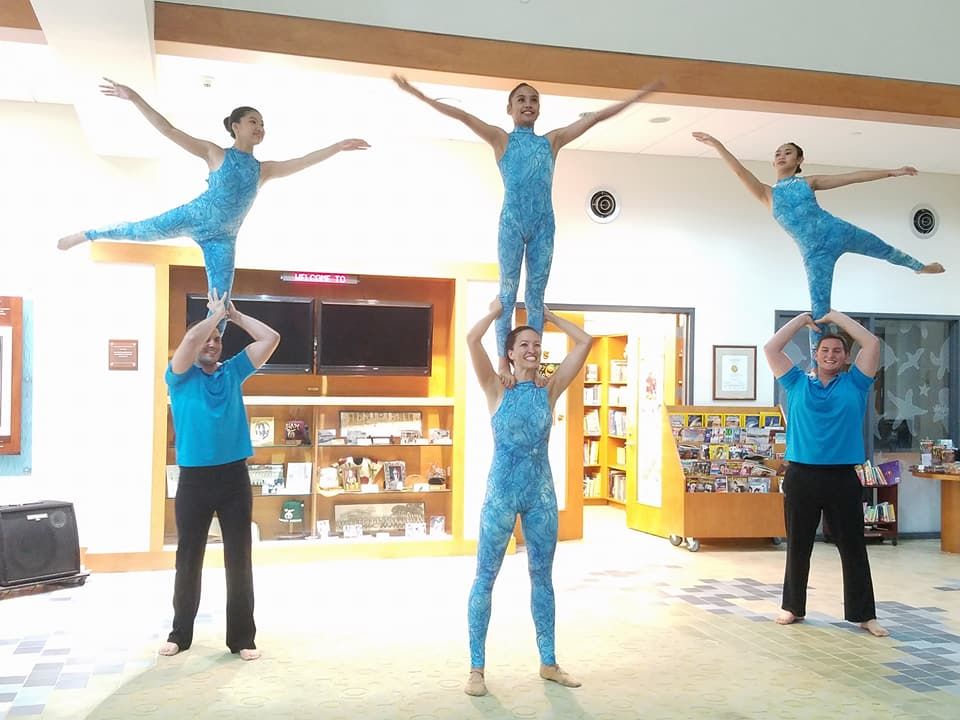 Prisma Dance at Shriners Hospitals for Children.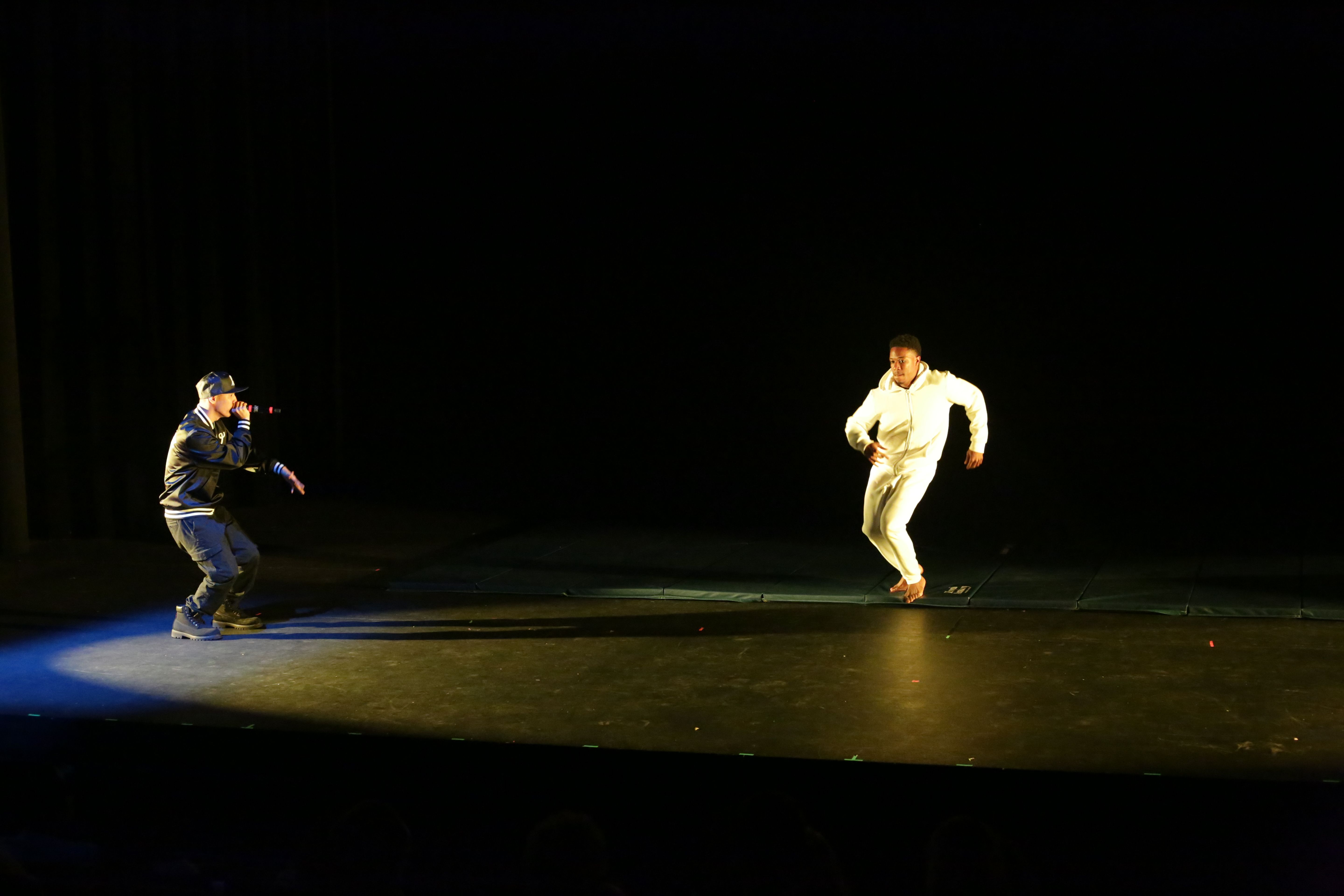 Collaborating with Henry for Prisma Dance presents Creation.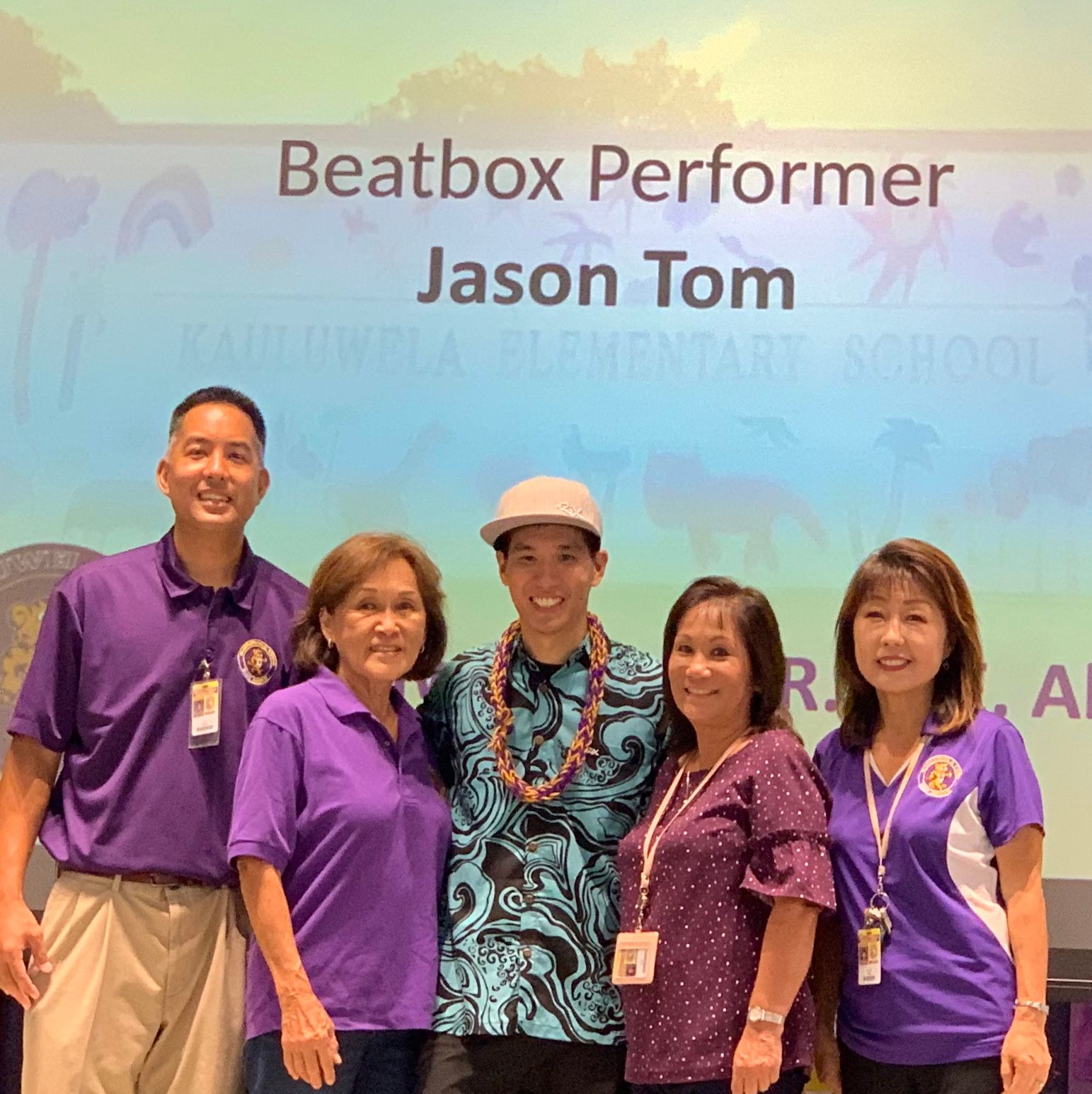 Performed and spoke at my Alma mater Kauluwela Elementary with their principal, vice principal, and my former teachers.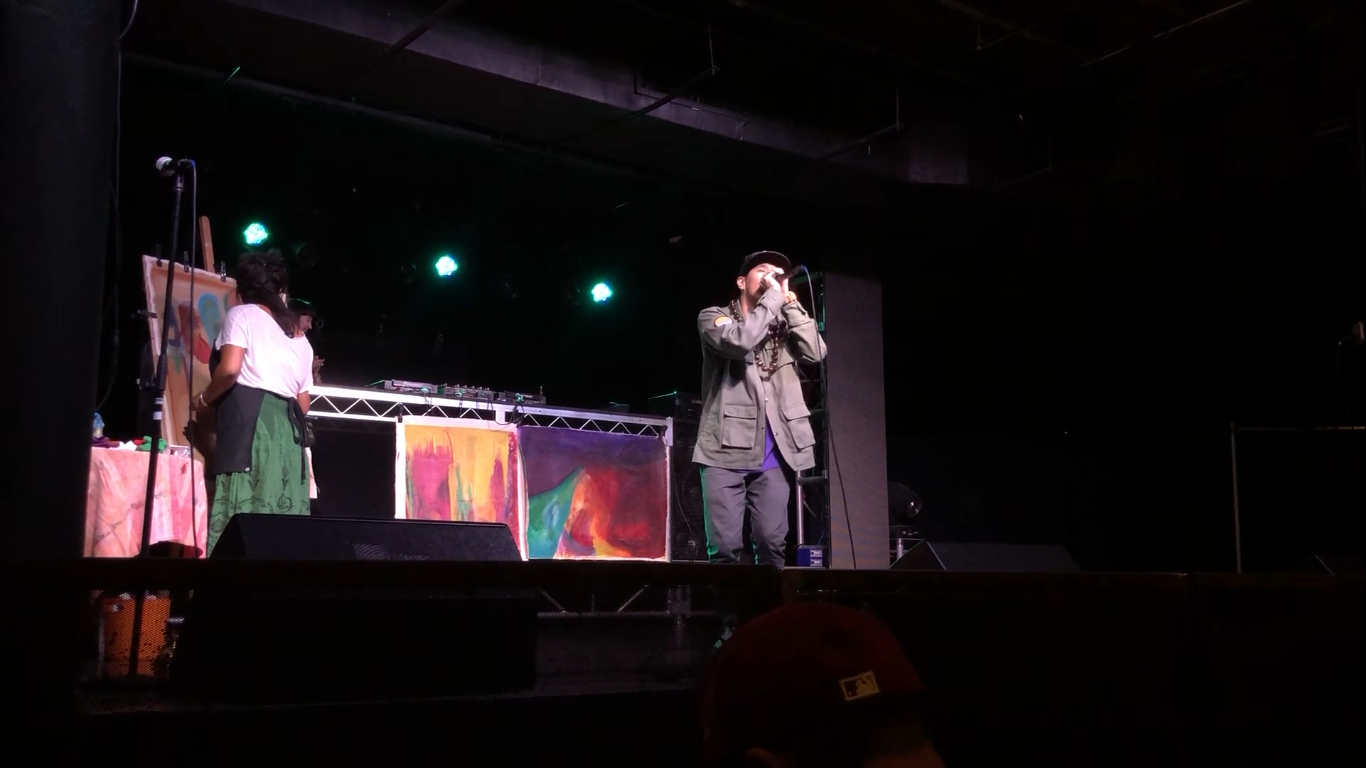 I advanced in my fourth HawaiiSlam's First Thursdays Poetry Slam and Open Mic Grand Competition as a Top 12 finalist.
Leigh Dooley, my college writing and composition mentor, and her family were in attendance.

I still apply what she's taught and instilled in me, today.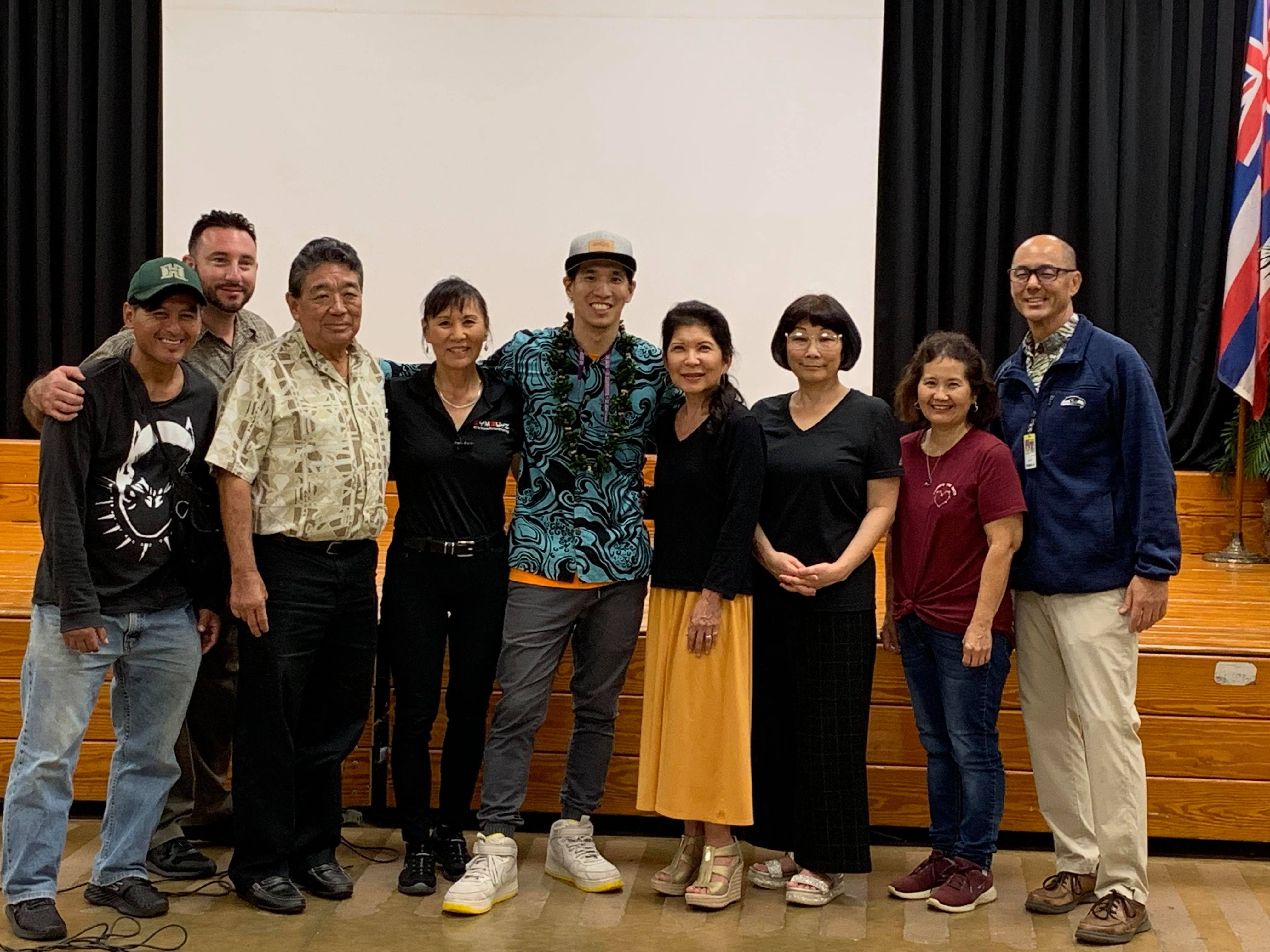 Here I performed and spoke a keynote message at Aliiolani Elementary's Parent Night. My birthday, last year.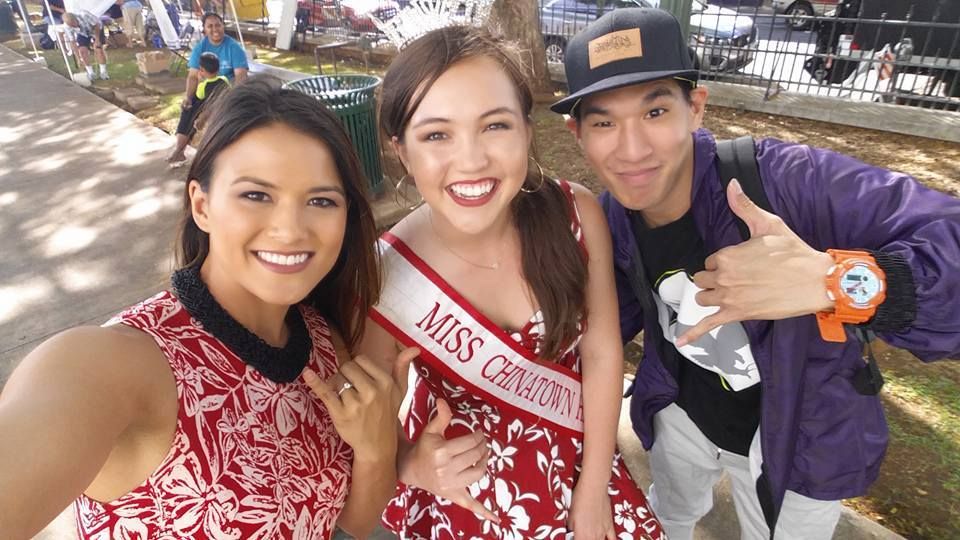 The apple doesn't fall far from the tree.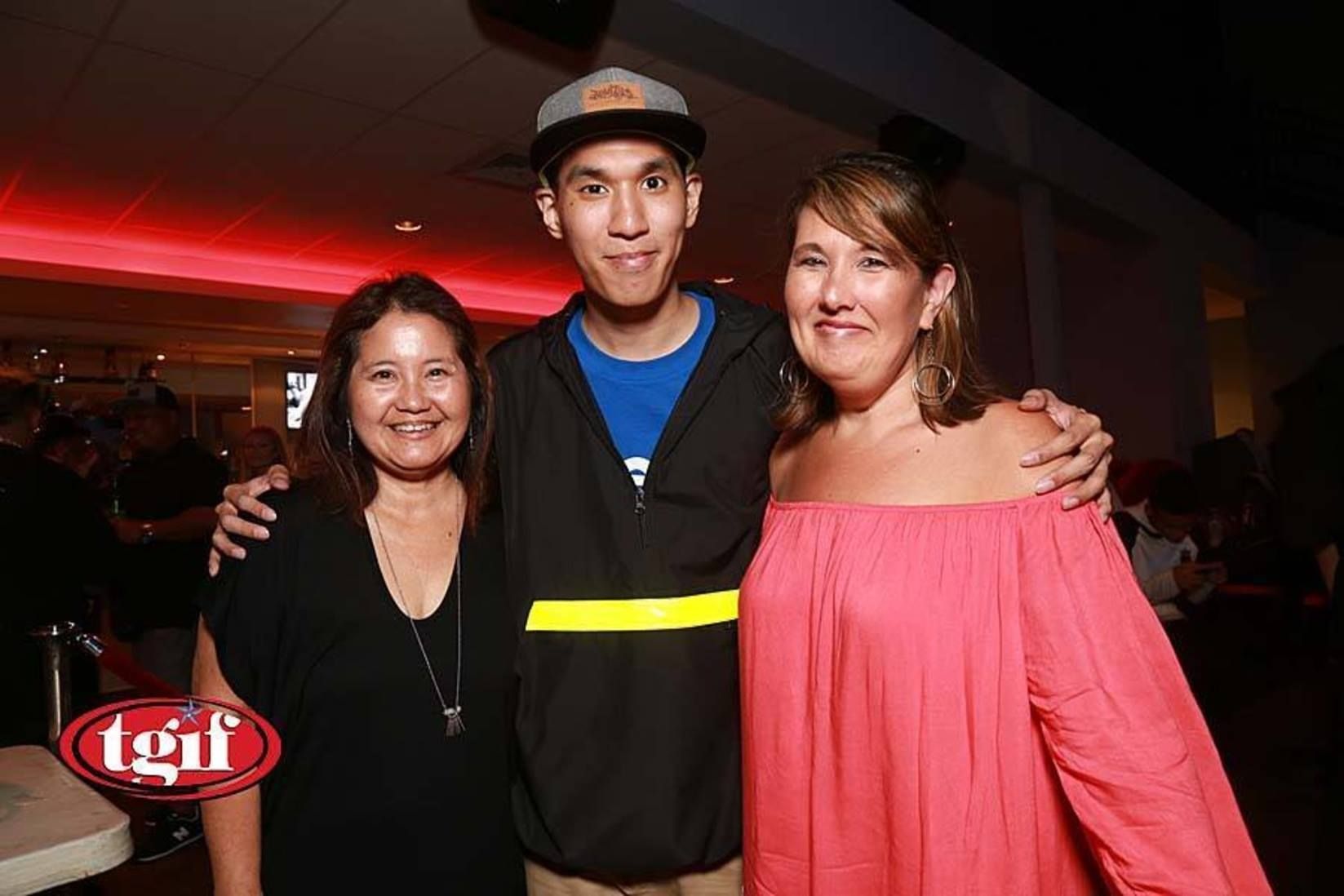 During my tumultuous years, I've fallen so many times.....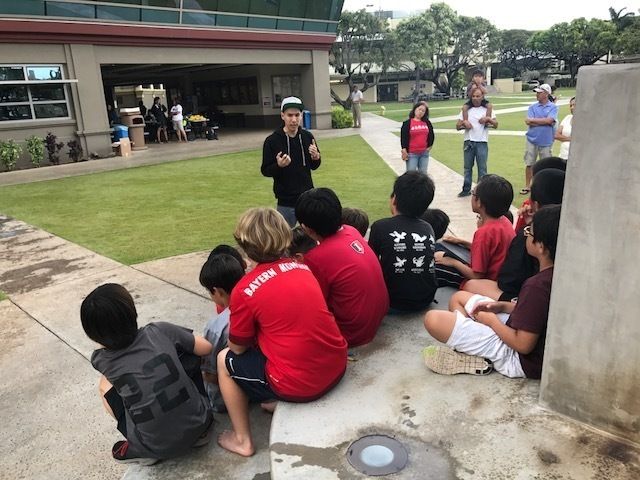 but not far from the Tree of Life.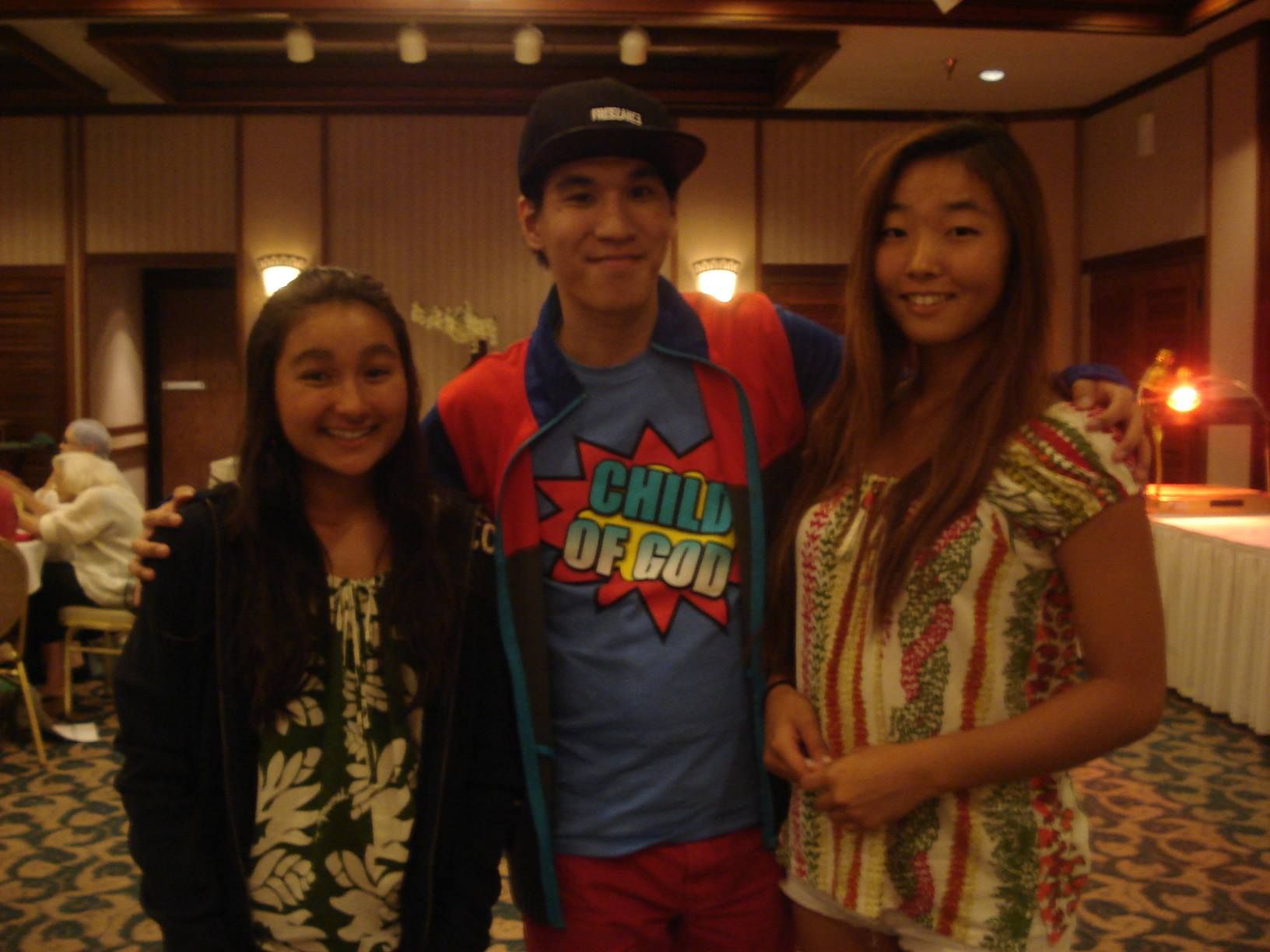 The Tree of Life is Jesus.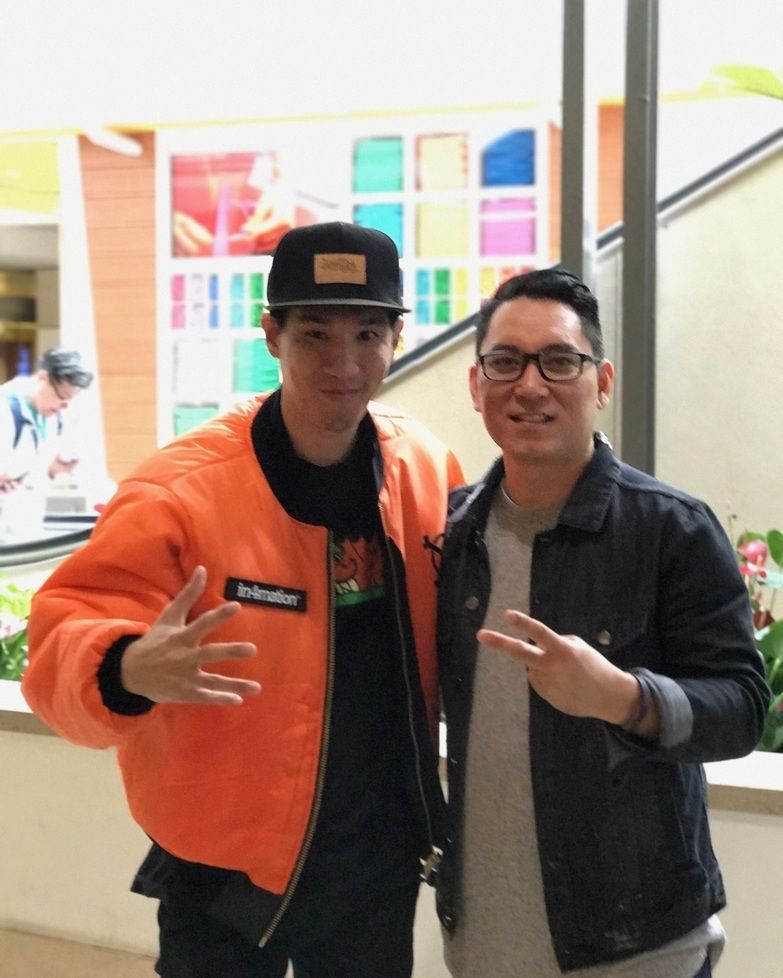 Thank you Jesus for healing me and returning everything that the devil stolen, killed and destroyed from my family and I, sevenfold.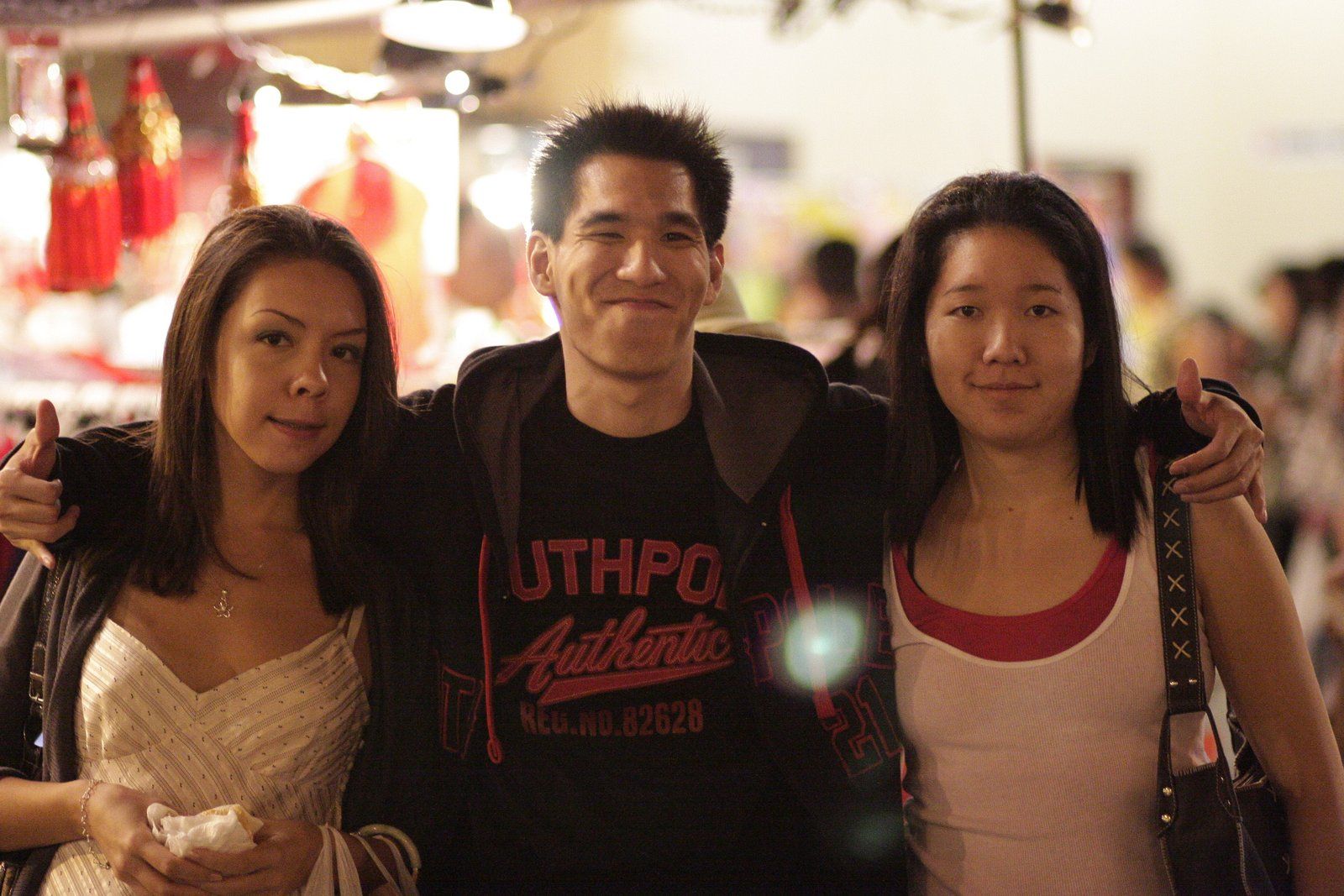 Thank you Jesus...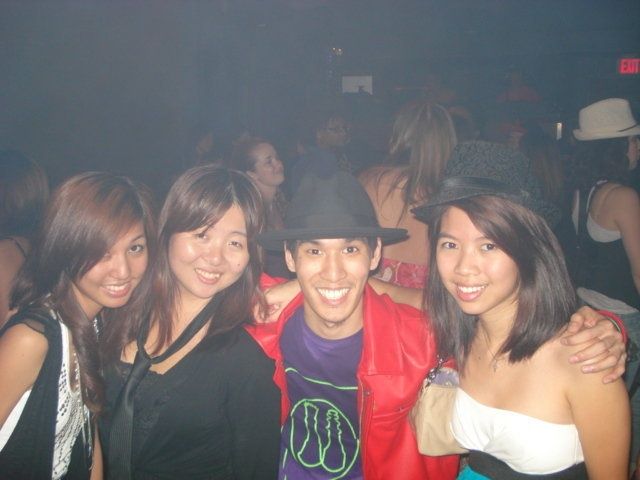 for your restoration,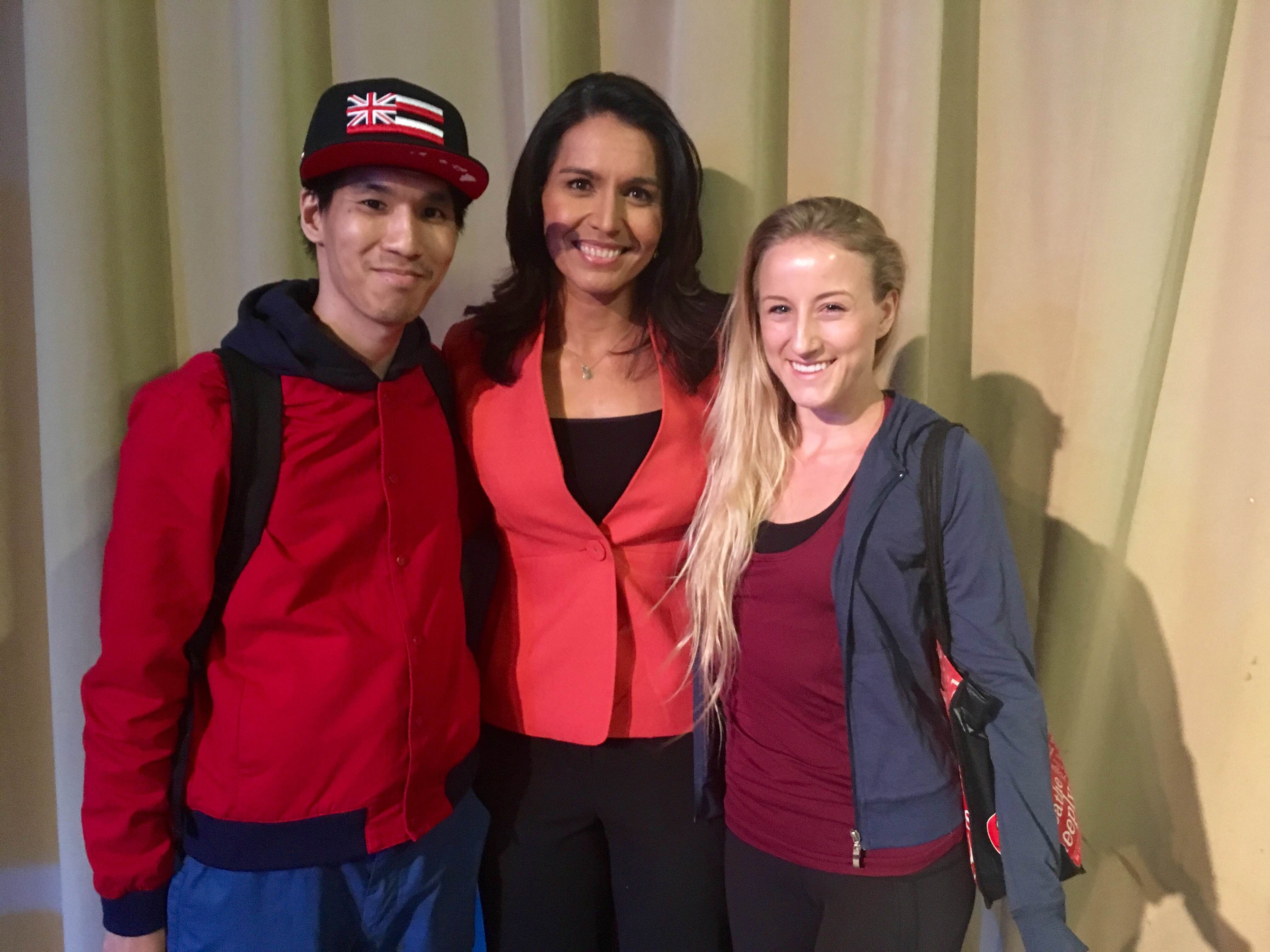 eternal grace,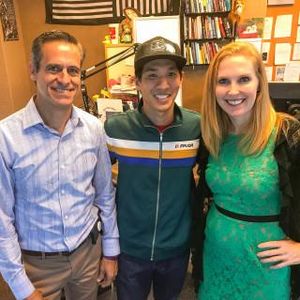 endless mercy,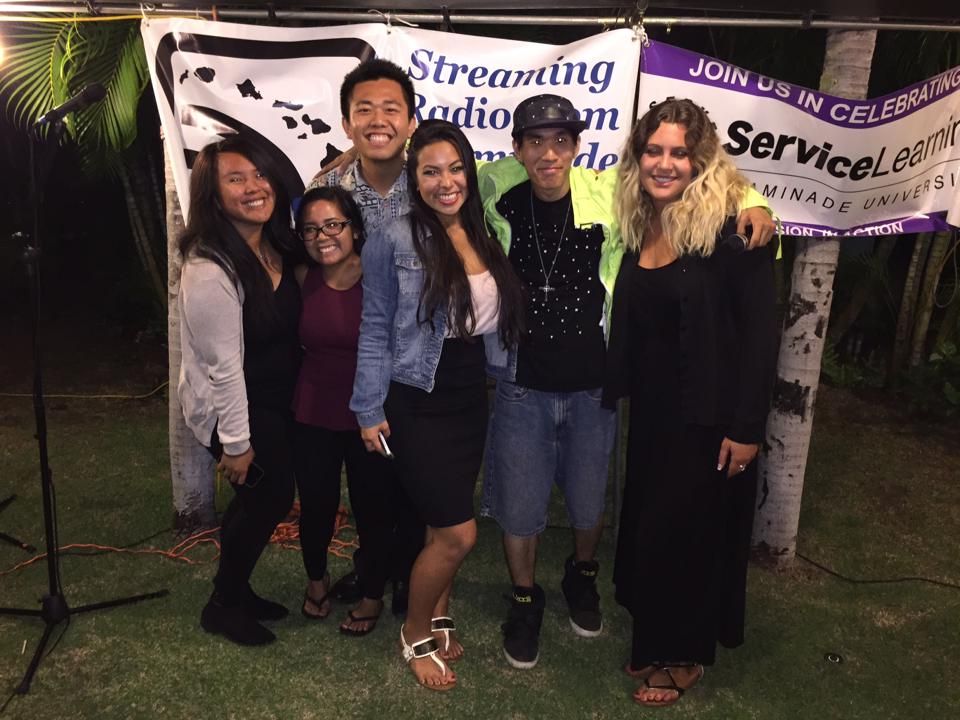 and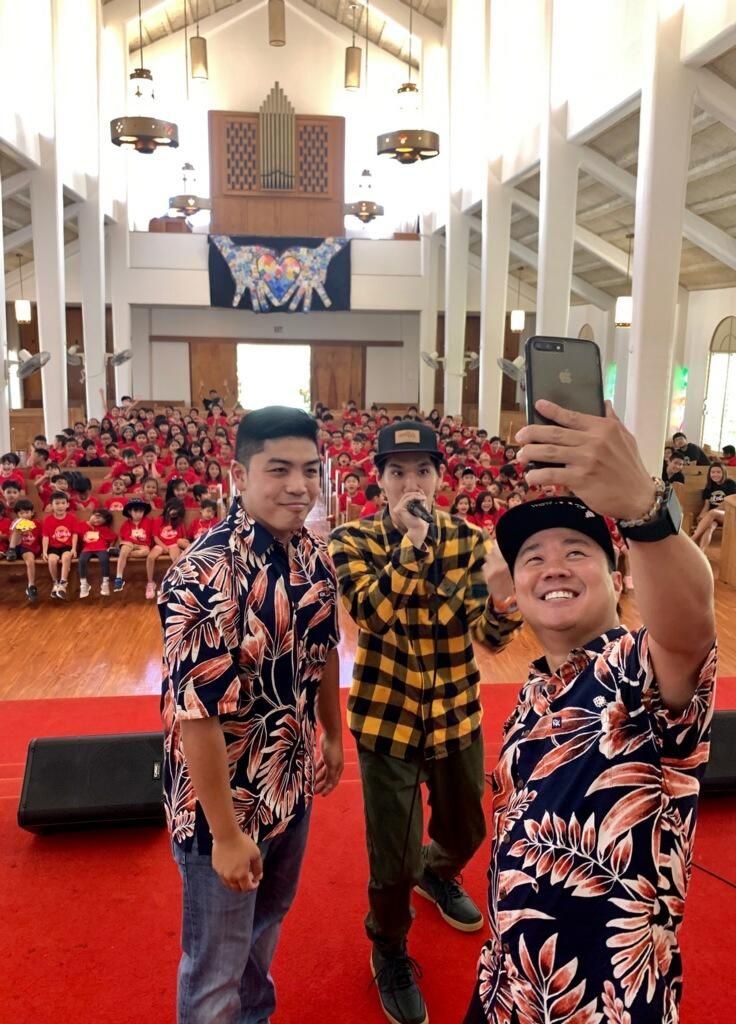 loving kindness.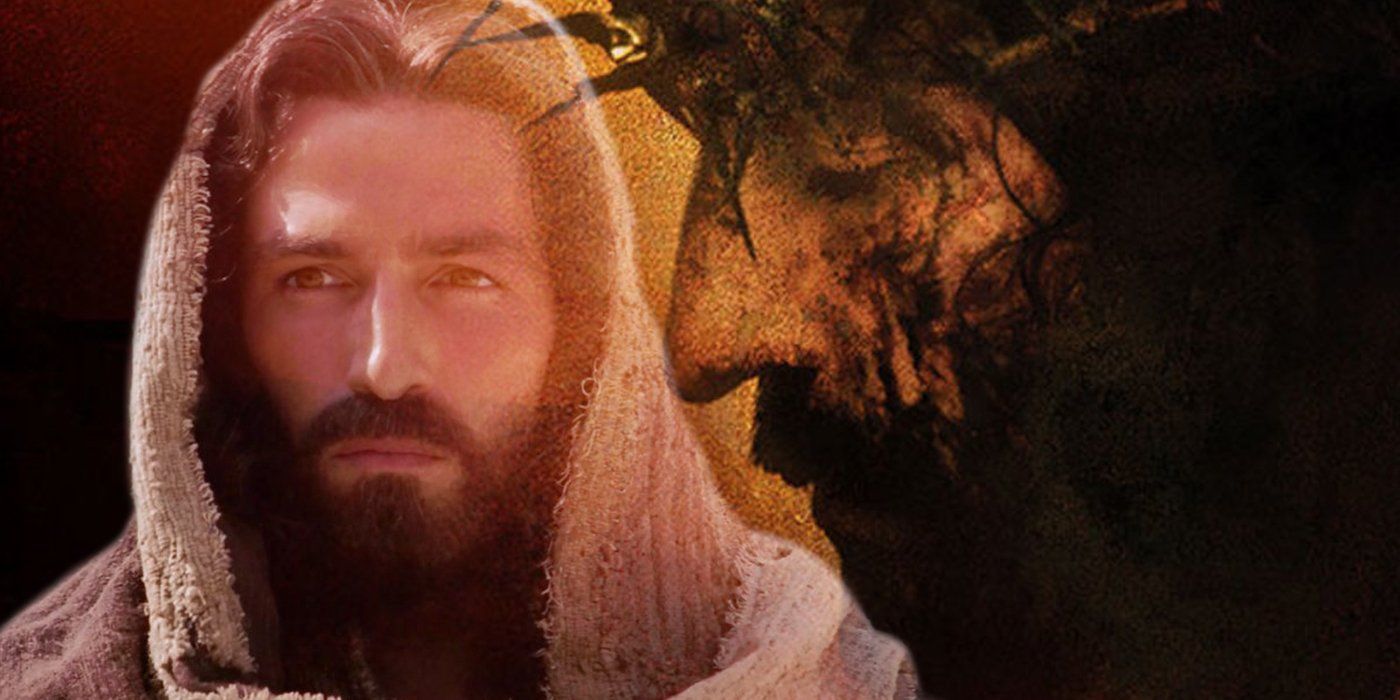 I love you God the Father,
God the Son,
and God the Holy Spirit! -Jason