Music Artist Bio: Jason Tom is More Than Meets the Eye 
"

Jason Tom is the Michael Jordan of beatboxing."
— Allan Silva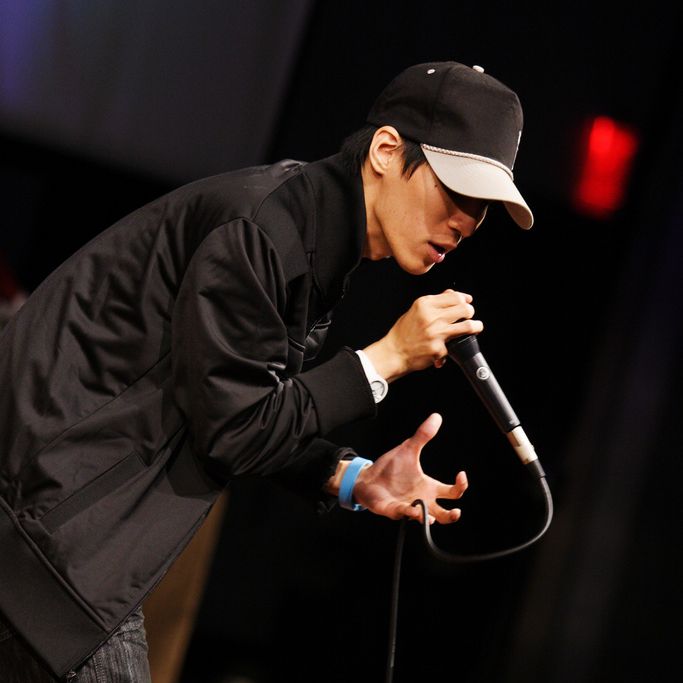 Look! Up in the sky! It's a bird! It's a plane! It's Jason Tom!

"Jason Tom is the Michael Jordan of beatboxing."

Honolulu native Jason Tom, named Hawaii's King of Beatbox and NFL Detroit Lions Most Optimistic Fan, is an idea worth spreading like Peanut Butter and Jelly. Having miraculously survived the concussive blow of an SUV that rendered him down for the count, he's now making an impact as a vocal percussionist. Jesus is the reason for his human beatbox being.

"With great power, comes great responsibility."
He has presented the art of vocal percussion and spoken to 10,000 to 20,000 students on the Music With A Message, Say Yes To Purpose, Not Even Once, RAP: Real and Powerful assembly school tours, career days; and Chevron's Speech Festival.

He's recipient of the TEDx Talks Honolulu Presenter Award and Hawaii Scene Choice Best Performer Award. He has been pursuing the "American Dream" since the tender age of four as Hawaii's Human Beatbox. His witty invention and state of the art website JasonTom.com is more than meets the eye, it rhymes. Like Optimus Prime, Jason Tom Dot Com transforms and rolls out the Jason Tom Monster Heartbeat Blog Cast that's read by visitors of 2.7 million households.
Jason Tom, Jason Tom Dot Com, Hawaii Beatbox Dot Com, Jason Tom Dot Org, Jason Tom Dot me, are the "onomatopoeia" of faith, sports, beatboxing music, and art.
"Jason Tom's rendition of Michael Jackson's 'Billie Jean' is a spectacle of showmanship. From the first drum and snare beats, the song is recognizable, and you wonder how so many sounds could be coming from one person's mouth. Add to this Tom's signature Michael Jackson moves, from the hip thrust to the hand jive. He glides across the floor in a smooth moonwalk, a move that typically gets enthusiastic approval from audiences."

Official Jason Tom Websites:
JasonTom.com 2.7M visitors
https://jasontom.com
https://hawaiibeatbox.com
https://jasontom.me
https://jasontom.org

Follow Jason Tom official Instagram:
@mrjasontom 6.32K Instagram Followers
https://instagram.com/mrjasontom

Follow Jason Tom official Twitter:
@mrjasontom 3.11K Twitter Followers
https://twitter.com/mrjasontom

Follow Jason Tom official Facebook Page:
@mrjasontom 10K Facebook Page Followers
https://facebook.com/mrjasontom

Subscribe to Jason Tom's official YouTube Channel:
https://youtube.com/c/+JasonTom

Jason Tom is featured music artist in a Na Hoku Hanohano Award nominated album and an award-winning beatbox documentary. He is McDonald's NextNext Top 3 Hawaii Music Artist, Opening Act's 6th Overall Quarter-Finalist, four time HawaiiSlam's Top 12 Grand Slam Finalist, Pipeline Hawaii's Got Talent's Top 4 Grand Finalist, Word of Life Emerge Talent Top 2 Grand Finalist, four time KCC Talent Show Top 6 Finalist, Best of Honolulu Weekly's Local Musician Deserving a Wider Audience, Asian Avenue's Member of the Week, Asian Ave's Member of the Day, and was nominated for the largest Beatbox Battle World Championships.
"

Jason Tom's rendition of Michael Jackson's 'Billie Jean' is a spectacle of showmanship. From the first drum and snare beats, the song is recognizable, and you wonder how so many sounds could be coming from one person's mouth. Add to this Tom's signature Michael Jackson moves, from the hip thrust to the hand jive. He glides across the floor in a smooth moonwalk, a move that typically gets enthusiastic approval from audiences."
— Tracy Chan, Metromix Cover Story
PRODUCTIONS
Prisma Dance presents Creation Production directed by Nicole Lam, 2021 (Human Beatbox Artist)
Prisma Dance presents Creation Production directed by Nicole Lam, 2018 (Human Beatbox Artist)
Breathe Production, 2016 (Human Beatbox Feature & Voice Actor) 
Prisma Dance presents Creation Production directed by Nicole Lam, 2016 (Human Beatbox Artist)  
Cherry Blossom Cabaret presents Femme Capulet Production directed by Troy Apostal, Shakesphare Festival, 2011 (Human Beatbox Artist & Voice Actor) 
Puja Dance Concert Fantastic Voyage Production directed by Willow Chang, 2011 (Human Beatbox & Dance Artist) 
Puja Dance Concert Love Letters Production directed by Willow Chang, 2010 (Human Beatbox & Dance Artist) 
Hip-Hopalypse Production directed by Cristian See Ellauri, 2007 (Human Beatbox Artist & Voice Actor)  
TOURS
RAP: Real And Powerful "Anti-Bullying" Tour with Life 360 Network
Not Even Once Tour with Hawaii Meth Project, Diverse A.R.T., and Hype
Say Yes to Purpose Tour with Diverse A.R.T. and Hype
Music With A Message "Not on Tobacco" Tour with American Lung Association in Hawaii
China Beatbox Tour sponsored by JasonTom.com
"

Jason Tom is a talented young man who is far ahead of his time. I met Jason while I emceed a TEDx Talk in Honolulu. I have interviewed many people in my time as a TV news reporter and anchor. Jason is one of the most memorable people I have met! He is not only talented, but he genuinely cares about others. Whatever Jason touches, he brings his aloha, talent and faith with him."
— Angela Keen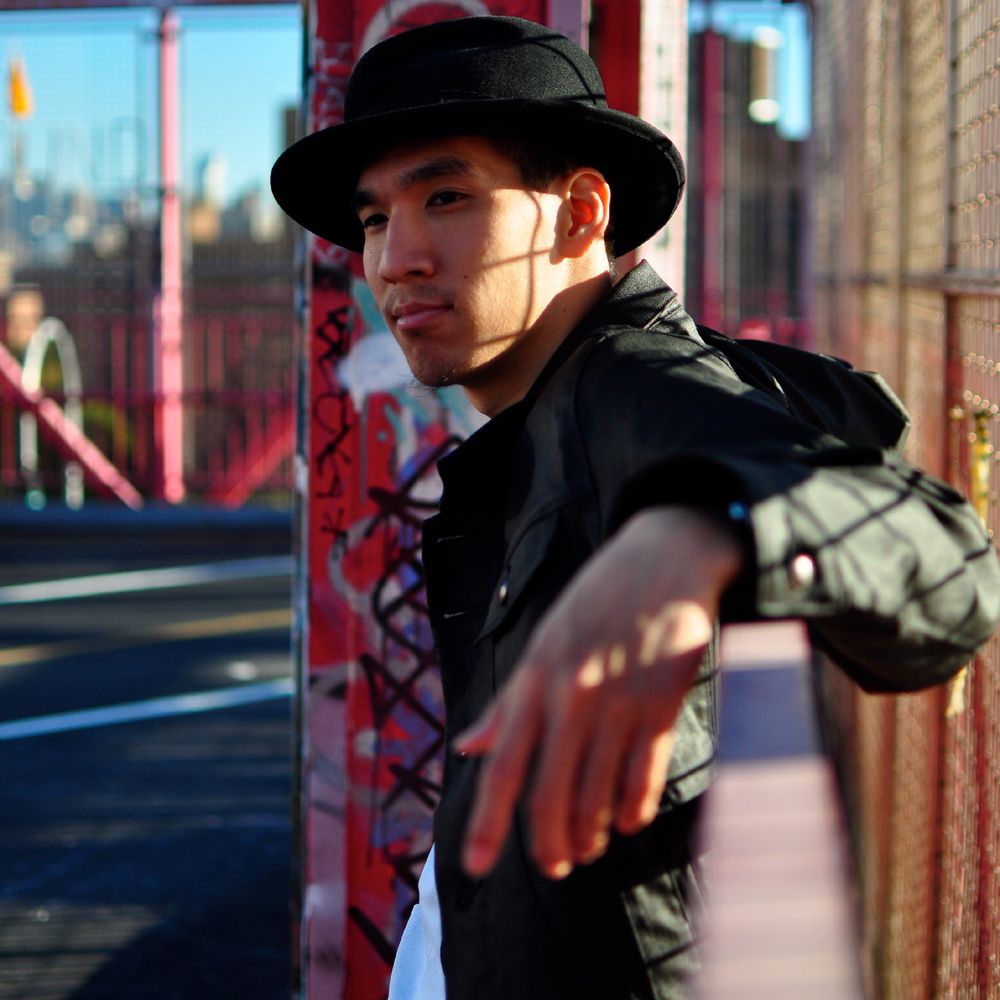 Performances and presentations at..... 
UNIVERSITIES & COLLEGES 
Chaminade University Silverswords
City College of San Francisco (entered and won judo competition)
Hawaiʻi Pacific University Sharks (formerly known as Sea Warriors)
Honolulu Community College
Leeward Community College
San Jose State University (entered and won judo competition)
Tokai University (Hawaiʻi Tokai International College)
University of Hawaiʻi at Kapiʻolani Community College
University of Hawaiʻi at Mānoa Rainbow Warriors 
University of Hawaiʻi at Mānoa Kamakakūokalani Center for Hawaiian Studies 
University of Phoenix Birds    
Windward Community College 
PUBLIC HIGH SCHOOLS 
Campbell High School Sabers
Castle High School Knights
Farrington High School Govenors
Kahuku High School Red Raiders
Kailua High School Surf Riders
Kaimukī High School Bulldogs
Kalaheo High School Mustangs
Kalani High School Falcons
Nānākuli High School Hawks 
President William McKinley High School Tigers
Moanalua High School Menehunes
Pearl City High School Chargers
Radford High School Rams
President Theodore Roosevelt High School Rough Riders 
Waipahu High School Marauders
PUBLIC MIDDLE SCHOOLS  
Central Middle School Bulldogs 
Highlands Intermediate  
Kaimuki Middle School Voyagers 
Nanakuli Intermediate Hawks  
Niu Valley Middle School  
Waipahu Intermediate Marauders 
Washington Middle School Eagles
PUBLIC ELEMENTARY SCHOOLS 
Āina Haina Elementary School 
Ala Wai Elementary School 
Aliʻiolani Elementary School Aliʻi Warriors 
Hahaioni Elementary School 
Hokulani Elementary School 
Jefferson Elementary School 
Kahala Elementary School 
Kalihi Elementary School 
Kalihi-Uka Elementary School 
Kalihi-Waena Elementary School 
Kamiloiki Elementary School 
Kauluwela Elementary School Tiger Cubs 
Koko Head Elementary School Cobras 
Kūhiō Elementary School 
Liholiho Elementary School Aliʻi Warriors
Likelike Elementary School 
Lincoln Elementary School 
Lunalilo Elementary School 
Maʻemaʻe Elementary School 
Mānoa Elementary School 
Noelani Elementary School 
Nuʻuanu Elementary School 
Pālolo Elementary School 
Pauoa Elementary School 
Puuhale Elementary School 
Royal Elementary School 
Waiau Elementary School 
Waikīkī Elementary School Warriors 
PRESCHOOLS
Mililani Baptist Preschool
Waikiki Community Center Preschool
CHARTER SCHOOLS 
Hakipuu Learning Center)  
Kamakau School 
PRIVATE SCHOOLS 
Hawaiʻi Baptist Academy Eagles 
ʻIolani School Red Raiders
Kamehameha Schools Warriors
Mid-Pacific Institute Owls 
Word of Life Academy Firebrands
"

Jason Tom is a local beatboxer sharing his distinct sounds around the world, and to local keiki through his 'music with a message.'"