I pull from my faith in God, daily. I am grateful to Jesus for what He does to help. It has been 18 years since my traumatic car accident. Through the storm, I was unconscious. I heard a voice. This voice prayed over me and prayed for me. It was the driver I collided with who rendered help. I am forever grateful that she prayed for me.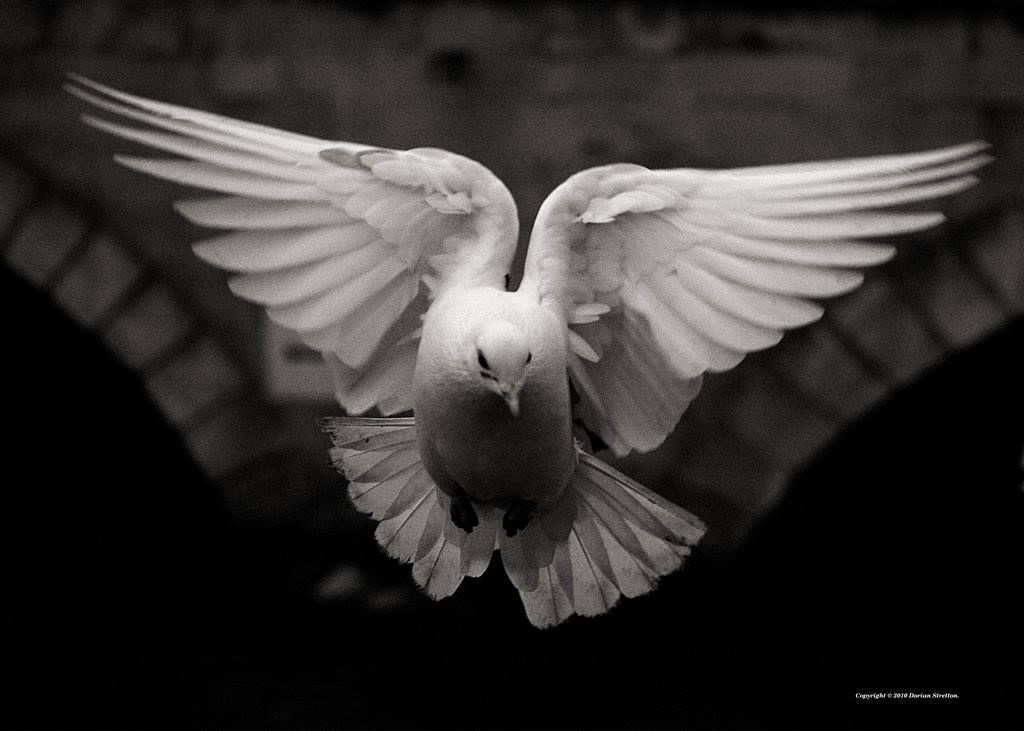 White Dove in Full Flight photo by Dorian Stretton.
That after effects of this trauma impacted my years in college and beatboxing. It nearly costed me my life. Satan "John 10:10'd" me like he did Job. It felt like a ton of bricks crushed every fiber of my being.
Through it all, I am grateful to God the Father, God the Son, and God the Holy Spirit. Jesus kept me in Him and He relentlessly protected me.

In 2008, I went through an oppression by the adversary. I couldn't figure it out. I prayed to God, "Jesus, please send me to a Christian church and plant me there so I can grow to know You (Jesus)." God answered my prayer and sent me, not one, not two, but three individuals that invited me to Word of Life Christian Center. An uncommon church.

I got planted at Word of Life Honolulu, a church I can call home. I got plugged into a bible study called "Life Group." I registered for classes to grow closer, deeper and stronger in my daily walk with Jesus.
My walk with God is how I fight the good fight of faith. I endured an uphill battle tougher than any math problem, hip hop and beatbox battle. The warfare was not carnal. It was spiritual.
I surrendered it all to God. God kept me.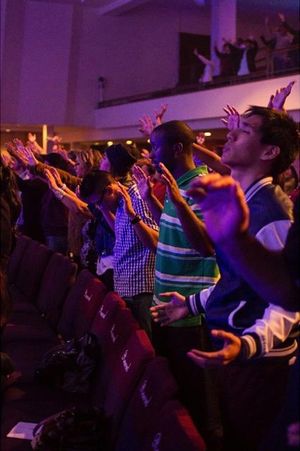 Jesus was relentless on restoring me. I am forever grateful to Jesus Christ. My personal Lord and Savior.
In 2015, my pastors, Pastors Art and Kuna Sepulveda prayed for me and over me. 
In 2016, Jesus supernaturally avenged me and crushed the head of the serpent of old, Satan, on my behalf. Jesus rescued me. Restored me. Then Pastor Kuna prayed for God to complete His healing ❤️‍🩹 work in me. Jesus performed a miracle work by fulfilling His promises. 
I am forever grateful to God for Word of Life Christian Center and how Word of Life ministry has equipped me on how to tap into an uncommon faith in the Word of God, the Anointed One, and His Anointing. 
The Word of God restored me for uncommon living.
Jesus has been doing and continues to do an uncommon work in me and through me.
Thank you Jesus! I love you God! I give you all of the honor, praise and glory.

"I See You" by Chris Tomlin and Brandon Lake