This Thursday…
Honolulu Poetry Slam: Fourth Thursdays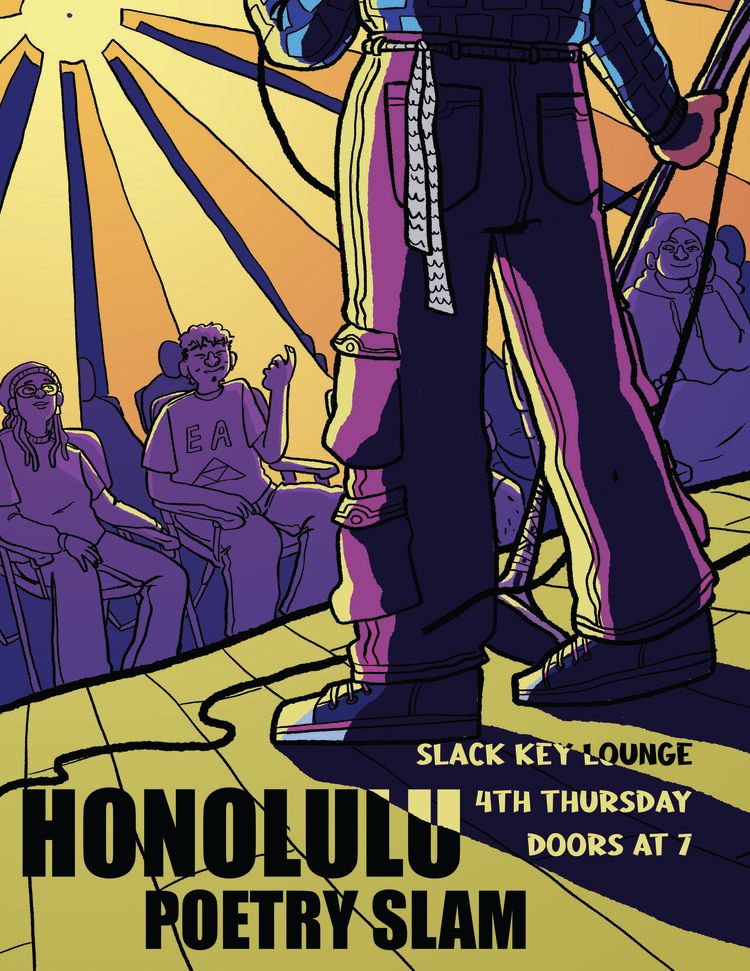 Kicking off a new era of Slam in Honolulu! 
Hawaii's best poets and spoken word artists go head-to-head in competition for bragging rights and a $100 cash prize! Come hear poets perform feats of verbal virtuosity. You will be edified, electrified, and entertained.  
Special performances from Hawaii Poet Laureate and Slam Master Kealoha, the amazing Human Beatbox Jason Tom and Hat Juggler extraordinaire Sage Bee. Music provided by DJ WanderLust. 
Hosted by Liam Skilling.  
Doors open and poet sign up starts at 7pm. Show starts at 8pm. Tickets at $10 in advance; $15 at the door. https://slackkeylounge.ticketspice.com/slam-poetry-01-26-23 
Honolulu Poetry Slam 
Every Fourth Thursday 
Slack Key Lounge at Hawaiian Brian's.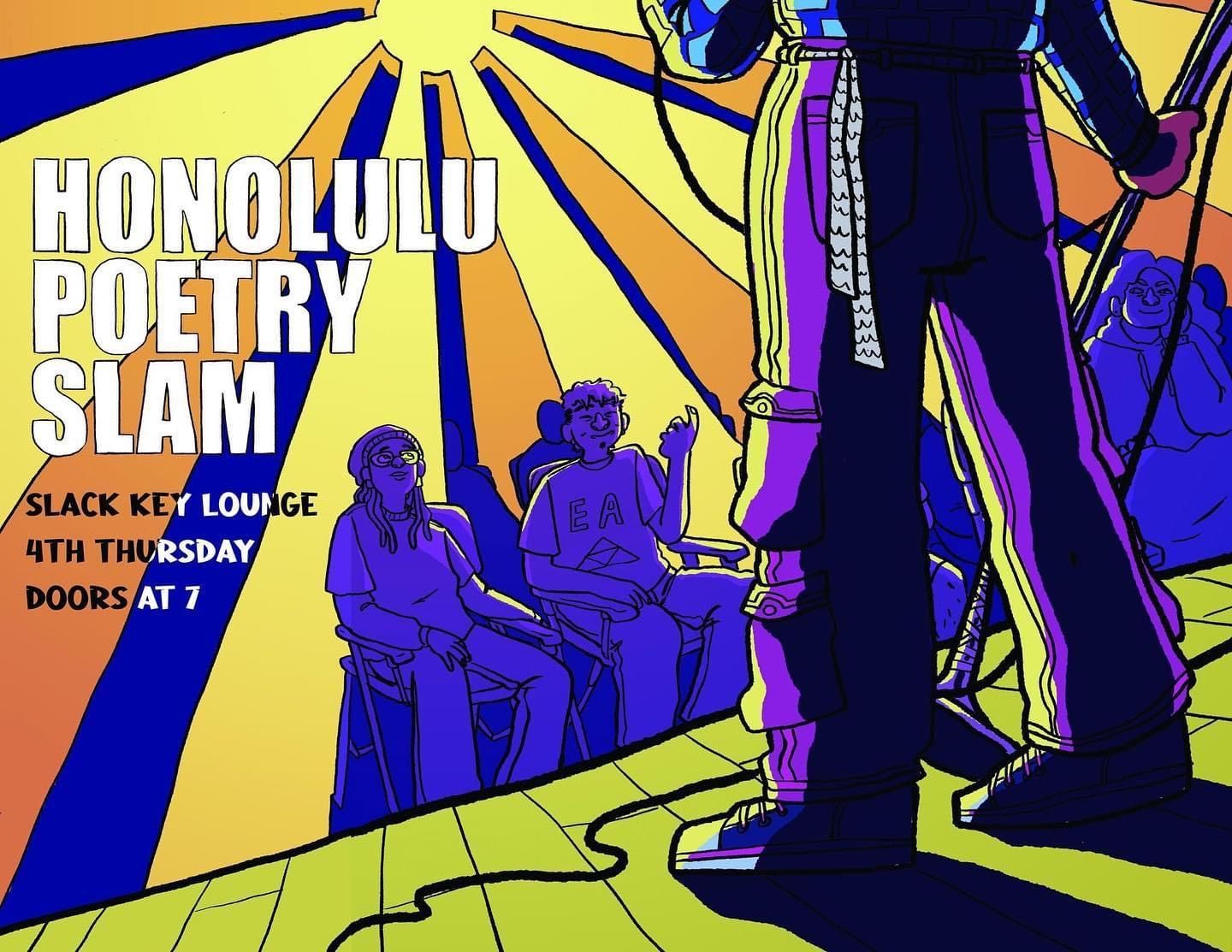 What is a Poetry Slam? Slam Poetry exists at the intersection of ideas, expression, and performance. Poets have three minutes to speak their truth. Members of the audience score the poets. The highest scoring poet takes the prize. And we all emerge engaged, energized, and enlightened. 
Tickets at $10 in advance; $15 at the door. https://slackkeylounge.ticketspice.com/slam-poetry-01-26-23 
Doors open at 7pm. Show starts 8pm.

This Friday…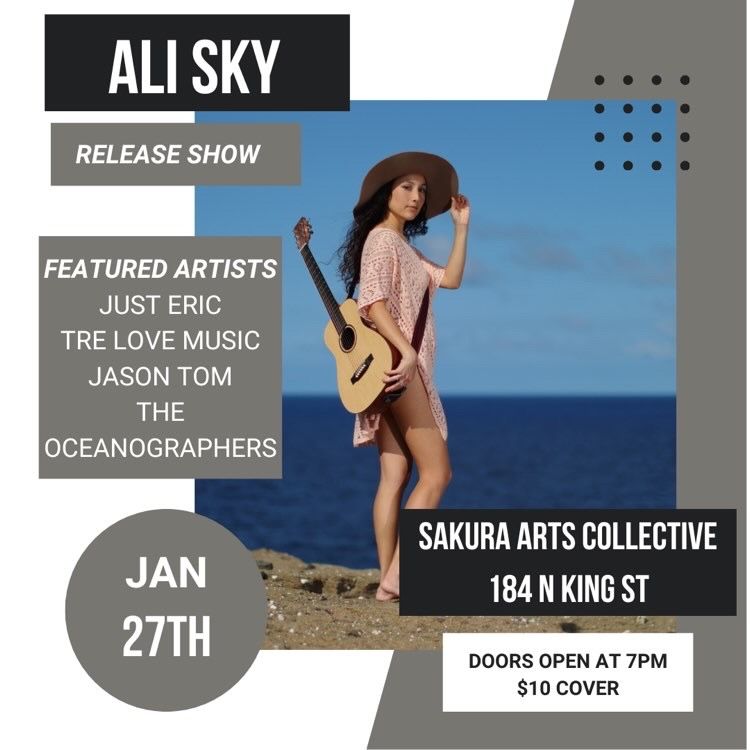 Ali Sky "the Moment Starts to Move You" Release Show:
Just Eric 
Tre Love 
Jason Tom 
The Oceanographers 
Ali Sky 

Sakura Arts Collective
184 N King St
Honolulu, HI 96817

Doors open at 7pm, $10 cover
Just Eric is a Honolulu based producer who creates ambient uplifting instrumental tracks with a combination of electric guitar and EDM beats. He also produces beats for other artists. His most recent song release was a song called Lost in the Clouds which premiered on January 13th.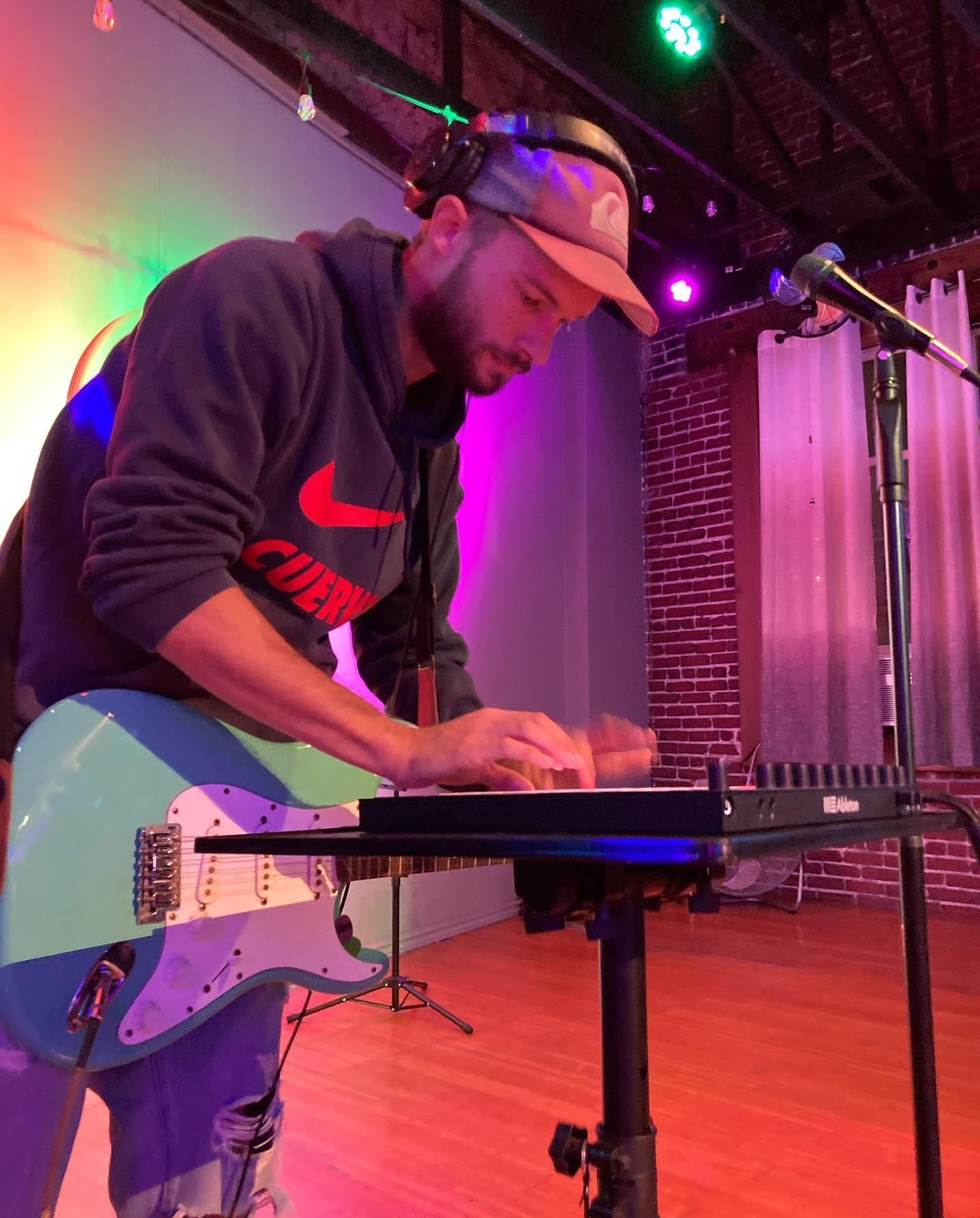 Tre Love is a feminist rapper who had his debut performance in 2021 at Second Sunday open mic! His mission in life since he was born was to show people that they are loved and cared for. Born Traci Wilson, he received the nickname of Tre Love shortly after being a gentle loving child, always helping and taking time to care for others. He has been best described as a friend, confidant, unicorn, counselor, God's Hug, and a place of solace in a cruel world.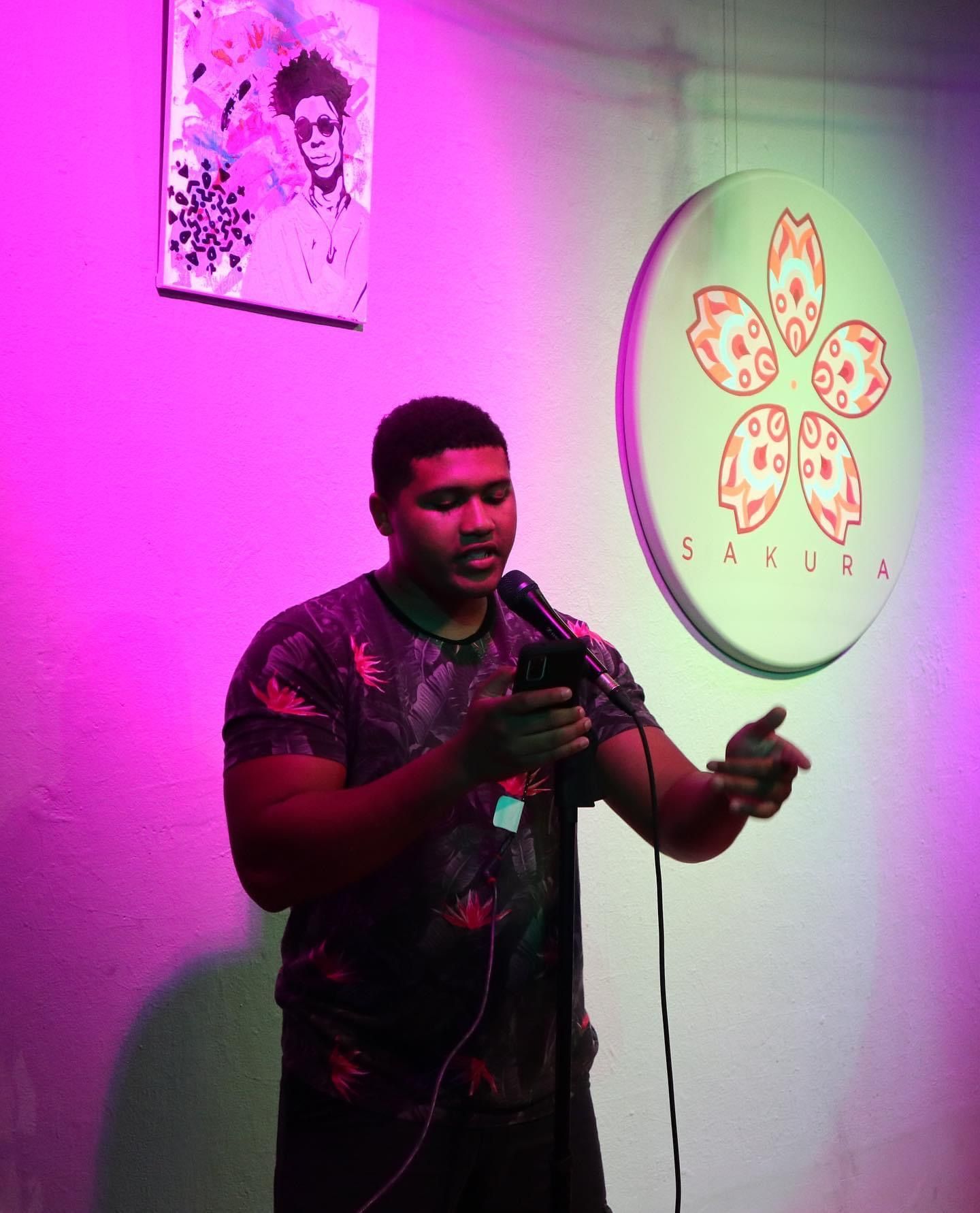 Jason Tom is the most astounding beat boxer Ali Sky have ever seen live. Some of the sounds that he makes through the microphone are out of this world. He began his beatboxing journey at the age of 4 and his first recording was engineered by his sister in 1989 of him beatboxing a Michael Jackson song  "Bad". He has opened for Michael Winslow, Reeps One, Verbalase, Blue Scholars, Bambu, the Jabbawockeez, and Quest Crew and has collaborated live with Tom Thum, Jake Shimabukuro, Imua Garza, Taimane Gardner, and Makana.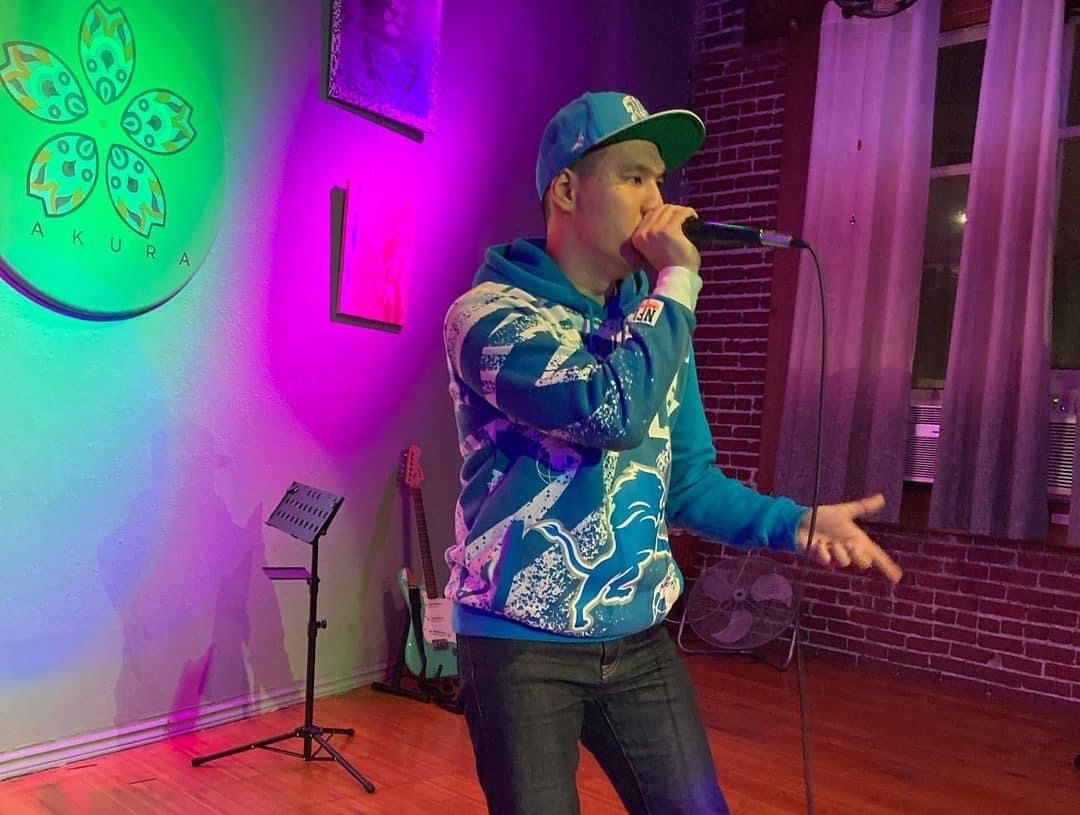 The Oceanographers is a musical project with the ongoing mission to bridge the gap between science and faith through artistic musical offerings. Two worlds that often seem at odds with each other are both so necessary in this time of division. The Oceanographers is a call for people who value science to be open to the miracles, spiritual, and the unexplainable, and vice versa, a call for people who value faith to be open to taking care of the environment and be advocates against destroying creation.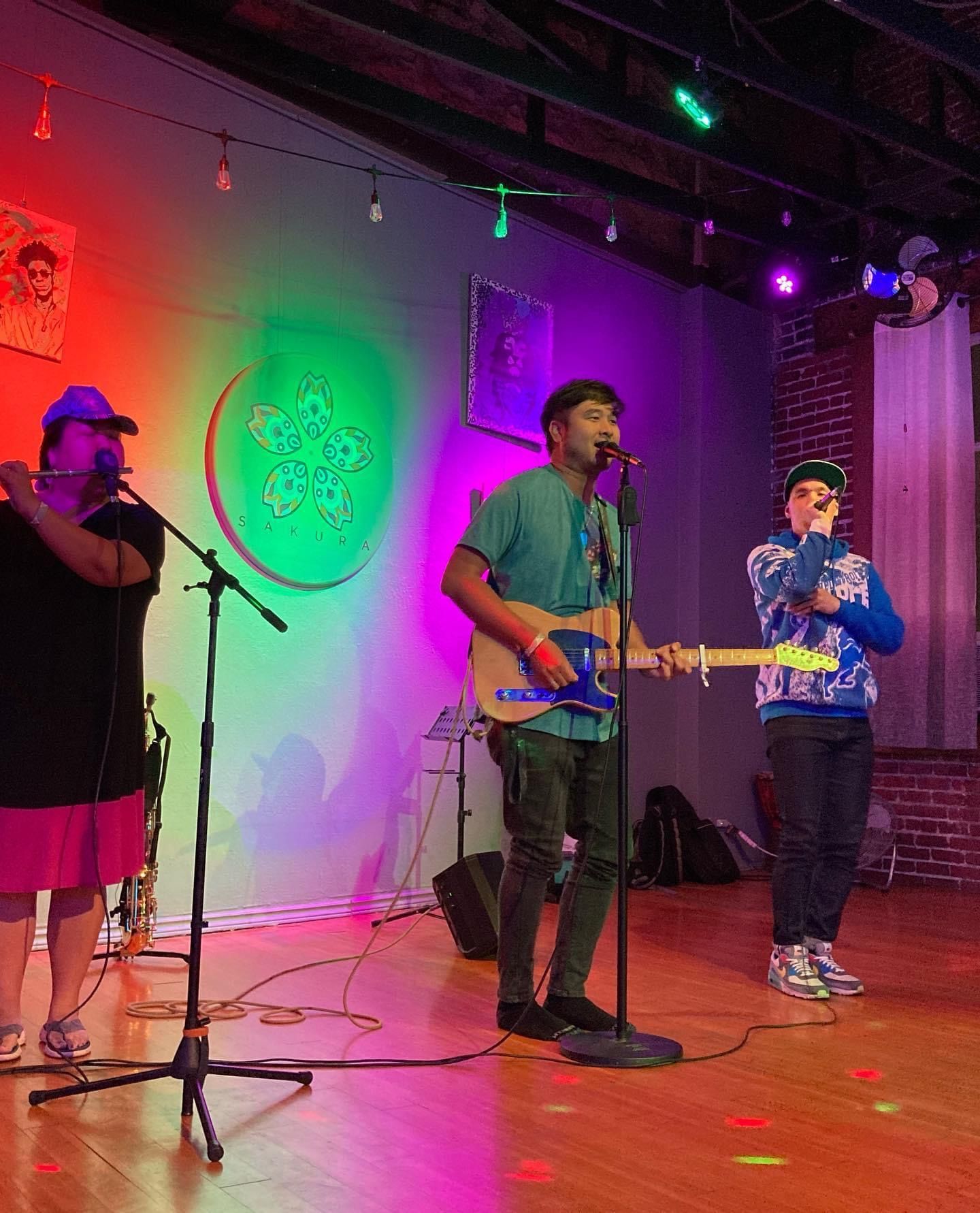 Ali Sky is a singer-songwriter from Honolulu who writes mostly upbeat pop, rock, indie songs that are reminiscent of the late 1990's and early 2000's. Her songwriting is influenced by genuine emotions that she experienced during ups and downs in life with an emphasis on hope, growth, and transformation that can always be found regardless of how painful things have been.